'What they've done this year is impressive' – Verstappen names key threat for Red Bull in Suzuka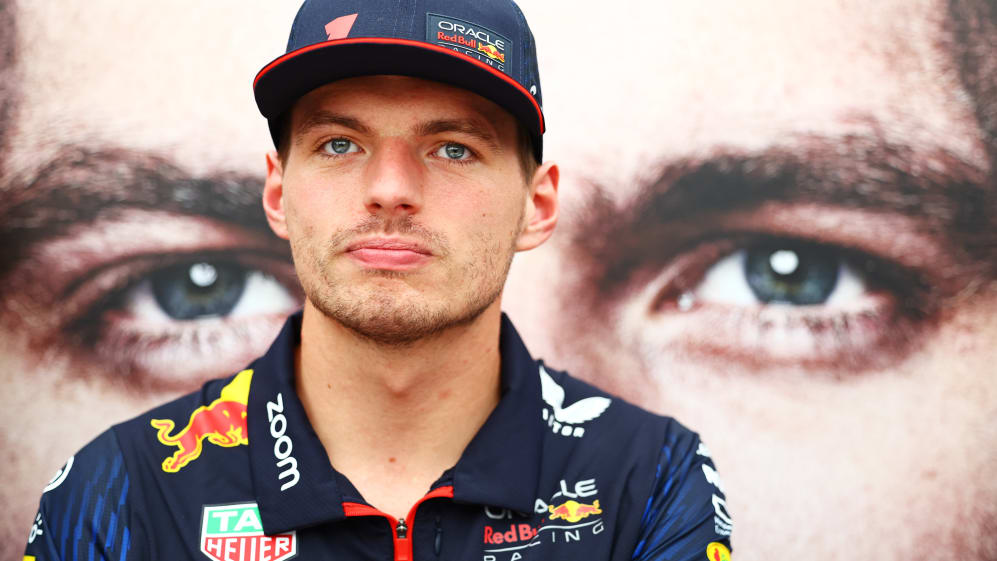 Championship leader Max Verstappen arrived in Suzuka for the 2023 Japanese Grand Prix looking to put an underwhelming performance for Red Bull in Singapore behind him. But ahead of the action, Verstappen named a surprise team that he expected to cause Red Bull some headaches in Japan.
Fans were shocked in Singapore when both Verstappen and team mate Sergio Perez were unable to progress through to Q3, with Verstappen recovering to P5 in the race from 11th on the grid, as Perez took P8 from 13th.
WATCH: Five great Japanese Grand Prix battles from the F1 archive
Asked if he expected a return to Red Bull's dominant pre-Singapore form this weekend – the team having won the first 14 races of the season on the bounce up until that point – Verstappen replied: "I mean, Singapore is so different to what we will experience here in terms of the way you set up the car, so I'm also not worried that a weekend like that will upset our weekend here.
"It was not our strongest weekend of course, but it's important that now we just analyse everything and step by step, we'll get there. But there's also no real rush.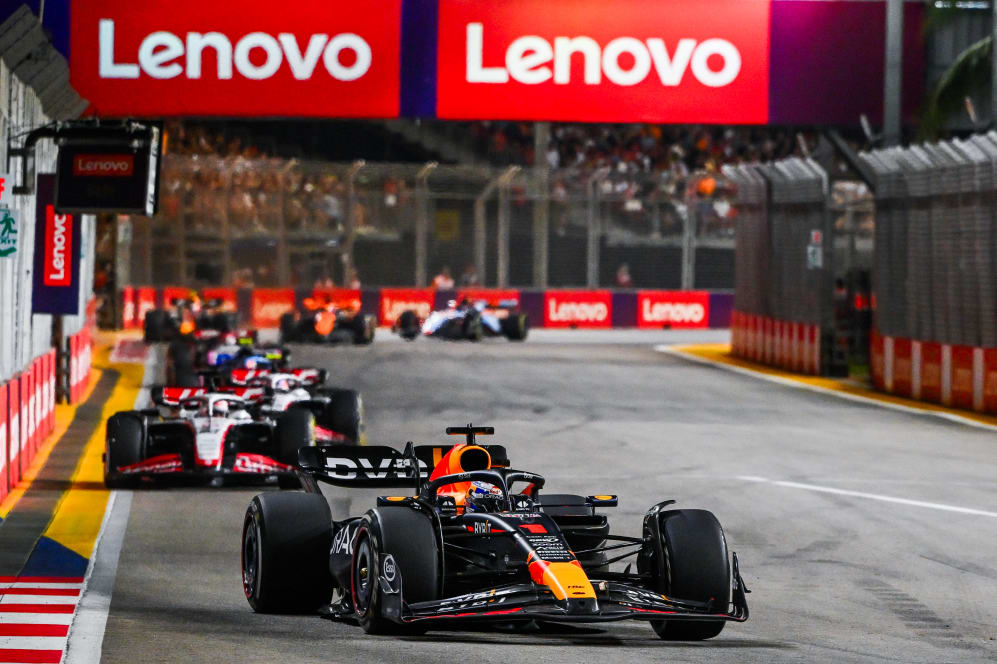 "[Suzuka] felt very nice on the simulator," he added, "and normally that's a good indication when everything comes quite easy, so I hope of course that it's going to be exactly the same in real life."
PALMER: What impressive Liam Lawson needs to do next to prove he deserves a full-time race seat in F1
Rivals McLaren's performance at high-speed tracks in recent races has been impressive, the team having been one of the squads to develop their car the most in 2023. And with Mercedes' George Russell having earmarked McLaren and particularly Lando Norris as a threat this weekend, Verstappen was asked if they were on his and Red Bull's radar.
"Honestly, what they have done this year is quite impressive, from where they started to where they are now," said Verstappen. "So I, for sure, expect them to be strong. But of course, I hope to be ahead!"
Also hoping to be ahead was team mate Perez, who predicted a return to form for Red Bull around Suzuka – on a weekend where the team could clinch the 2023 constructors' championship.
POINTS PERMUTATIONS: Where and when Verstappen and Red Bull can become the 2023 F1 world champions
Asked if Red Bull would be back at the front this weekend, Perez replied: "That's definitely the target. We still don't understand fully what went wrong, or what went so wrong, in Singapore. We have some ideas but certainly this track is very different so there should not be a reason why we won't be strong in Suzuka. Actually this should be one of the best circuits for us."