Norris says early puncture 'ruined my race' as McLaren lose further ground to Ferrari in the championship
Lando Norris felt he had a great first 100 metres at Interlagos before contact with Carlos Sainz ruined his race, as McLaren slipped further back in their battle with Ferrari for P3 in the constructors' championship.
The left rear of the McLaren made contact with the right front of the Ferrari on the run to Turn 1 after Norris had dragged past Sainz for what would have been fourth place off the line, with the collision leaving him with a left rear puncture.
"Well for 100m it was [a great start], and at 101 I was out," Norris said. "I'm not sure what happened. I'll have a look on the TVs to see if it was my fault or not my fault. I had a better start and I could not go to the left. I went to the right. I don't feel like I did anything wrong. A tough day but I got one point. I could've been racing with Ferrari today.
"I am not sure what happened. I had a much better start so I moved to the right, and the next thing I know I had a bump in the rear. Whatever it was, it ruined my race. We could've scored so much better points today because the pace in the car was reasonable."
READ MORE: Hamilton takes victory in Brazil after stunning drive from P10 and pass on Verstappen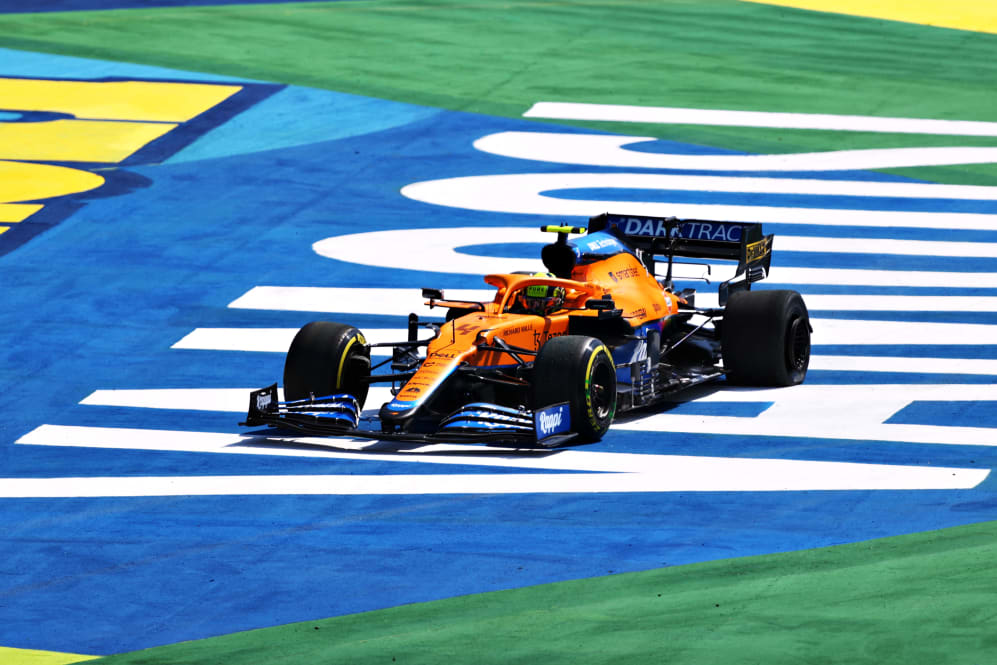 Given the fact he had to do a full lap with a puncture at the start of the race, Norris staged a strong recovery to pick up a point in tenth place but it is little consolation given what he could have achieved without the incident.
"It was as good as it could get, especially as I was so far behind. Many bits of the race were positive. We did not score many points but there are still some good things about today.
"A tough day. But from last place to get one point was difficult but better than nothing. A frustrating day, we could've been much higher today, so it was a shame.
"Our pace was pretty good, [but] I am not happy. If I had started the race where I was after lap one then I would be happy. It was a good recovery to get back to P10."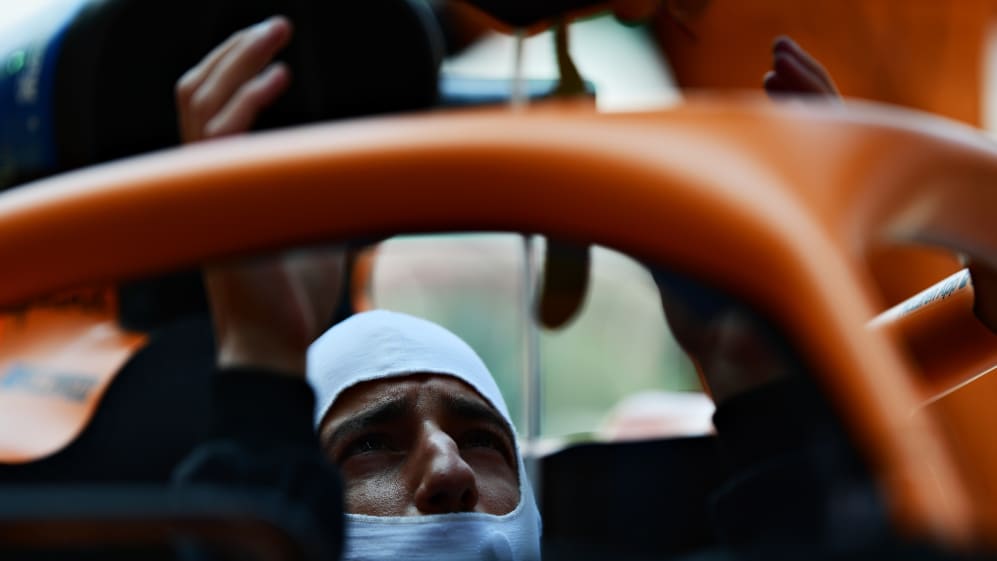 Norris picked up McLaren's only point after a tough afternoon for the team, with Daniel Ricciardo retiring from ahead of his team mate due to a power unit issue.
"I felt it coming a few laps earlier," Ricciardo said. "Then Tom [Stallard] let me know that he'd also seen it. I asked if there was something I could do to help. We made a couple switch changes, but it was dropping more and more. We could not fix it on track. Hopefully it is recoverable. But it was game over for today.
"It was looking like we were going to get a few points, so the race was going pretty well. We are managing it quite well. Potentially a one-stop would've worked out for us pretty strongly. It was definitely a better day than yesterday, so I was pretty happy with how I was doing. But it was out of our control today."
McLaren's solitary point score in Brazil means they slip further back from rivals Ferrari in the race for P3 in the constructors', with the Scuderia picking up 18 points at Sao Paulo to extend their advantage to 31.5.
RACE HIGHLIGHTS: Watch all the action from a thrilling Sao Paulo Grand Prix at Interlagos