Norris says McLaren upgrades are 'a step forward' while sick Piastri is happy to see the back of Baku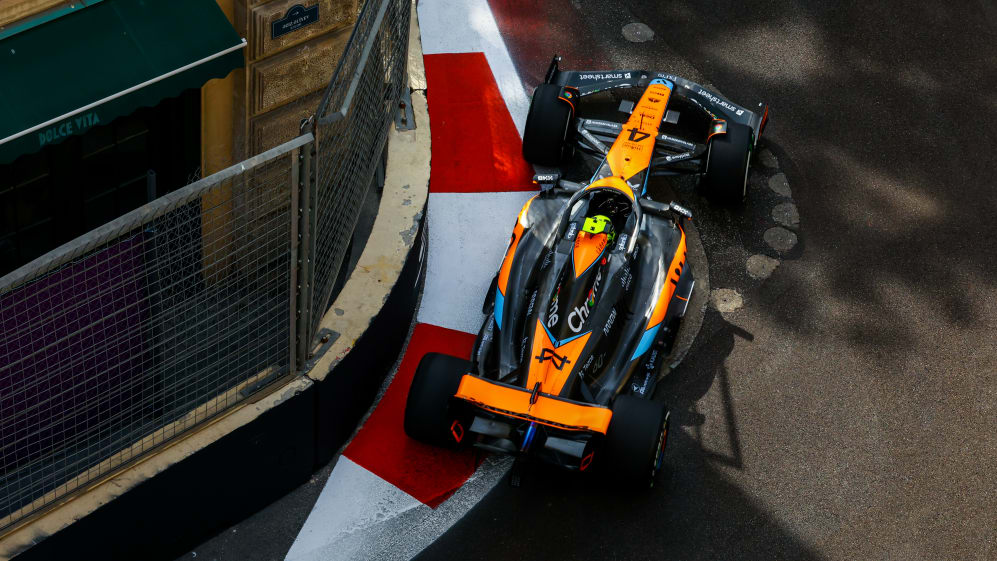 After a tough start to the season McLaren brought a significant upgrade package to the Azerbaijan Grand Prix, and Lando Norris was able to put it to good use as he came home in the points in Baku. Oscar Piastri couldn't follow him home in the top 10 though, the Australian having to settle for P11 on a weekend where he was laid low with a stomach bug.
A promising qualifying on Friday had yielded two top-10 berths for the McLaren drivers, but neither found Lady Luck smiling down on them in Sunday's Grand Prix. Piastri dropped out of the top 10 on the opening lap after contact with the Williams of Alex Albon into the second corner, the Australian caught between two cars and left with nowhere to go.
As for Norris, he pitted early to switch onto the hard compound tyre – only to see his rivals get a 'free' pit stop a few laps later when the Safety Car came out.
READ MORE: Hamilton rues Safety Car that 'kicked me in the teeth' as Russell vows to 'come back stronger' in Miami
"[It] didn't make a difference really," Norris said afterwards. "I would have finished P9 either way. Just a tough race, long, sat behind the cars with our straight-line speed, and just with quite a short DRS zone. Not just for us, but everyone [it was] just very, very difficult to overtake."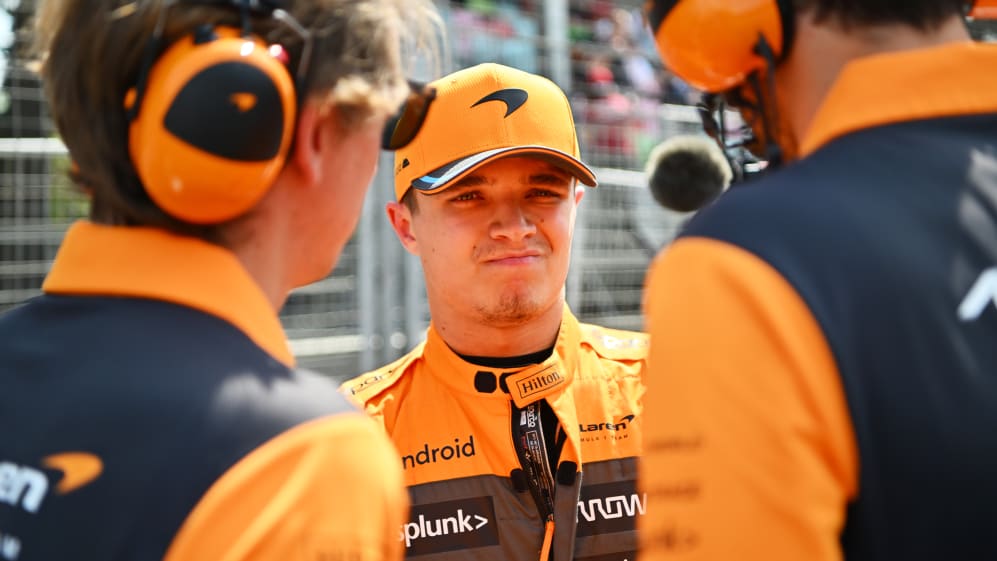 Norris had been stuck behind the one-stopping Haas of Nico Hulkenberg for much of the race, but was able to pull out a move on the German late on, when he made a mistake and ran wide.
"We did the best we could," he added. "Ninth is all we can achieve at the minute. I try and go with the guys ahead and one lap later the tyres go off a cliff. It's a challenge. We are little bit closer, this track has definitely helped us, but we will see how we are in Miami."
When asked about the upgrades, which the timing sheets indicated had bought the McLarens about two tenths of pure performance, Norris conceded that the track characteristics here made it difficult to tell just how big an improvement it had given the team – but that they should know more next week after the Miami Grand Prix.
READ MORE: What the teams said – Race day in Azerbaijan
"[It] doesn't feel any different inside the car but it is a step forward," he said. "I'm just being honest with it. Everyone will probably say 'yeah it felt mega' but you don't feel it. It's such a small amount in every corner, the oversteer is a little bit less.
"It's a step forward in terms of like efficiency, also a little bit. We weren't expecting a bit step, and like we said Baku was not the track where we will show its potential. Miami we will maybe understand a bit more, and some of the high-speed corners, because that was more where it was aimed at."
As for his team mate, Piastri had been fighting off sickness all weekend and had lost three kilos of bodyweight since arriving in Baku. He couldn't back up his points finish from last time out in Melbourne, but P10 in the Sprint and 11th in the Grand Prix is still a decent showing from the driver who is learning fast in his rookie year.
"I think the adrenalin is doing a very good job," he said. "But shame to be one point away – or one spot away from the points. I think we still learned a lot about tyre management stuff during this race, so definitely not a waste. Happy to get to the end of the weekend to be completely honest. But still, we can learn, and a lot to look at after the weekend."
HIGHLIGHTS: Watch as Sergio Perez wins the 2023 Azerbaijan Grand Prix