Norris was right to 'challenge' McLaren team orders in Qatar says Stella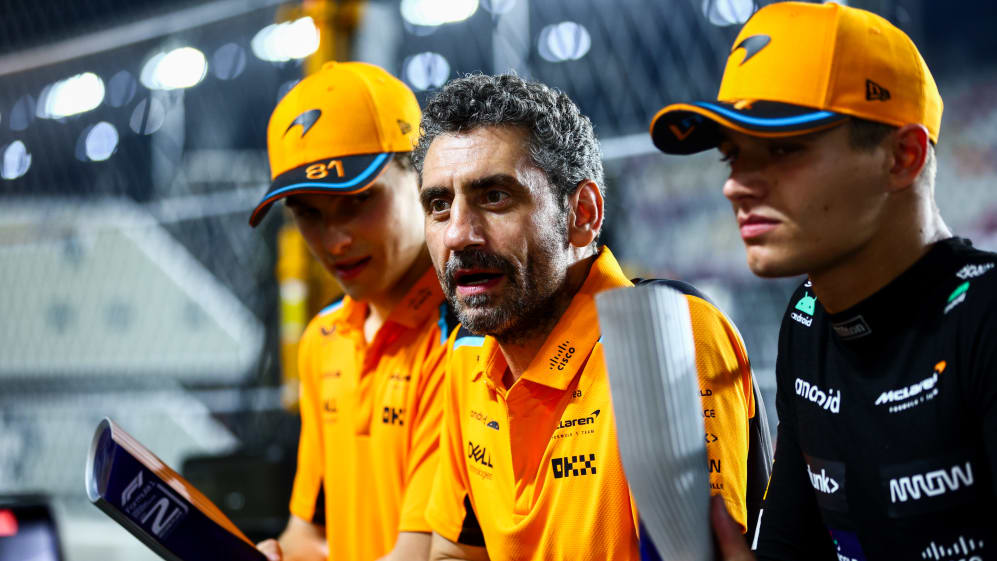 McLaren Team Principal Andrea Stella has revealed why his team made the call for their drivers to hold position instead of fighting in the latter stages of the Qatar GP, and why Lando Norris was well within his rights to push back on the decision.
McLaren followed their double podium in Japan by once again having both their drivers standing on the rostrum in Qatar, with Oscar Piastri finishing second, and crossing the line just over a second ahead of Norris, in third.
READ MORE: 5 Winners and 5 Losers from Qatar – Who impressed under the lights in Lusail?
The two were separated by less than two seconds for the majority of the final stint, and as Norris looked to close the gap to his team mate, he received a message from the McLaren pit wall urging him to hold position behind Piastri.
Explaining why the team made that call, Stella said: "The drivers have been very close all weekend, within the space of a couple of tenths all weekend. And even [in the race] they were again very close. It's a mega result for McLaren.
"Lando progressed from P10 to the podium, and we are in the place in which we don't have to forget that in 2021 Lando was in P4, and a few laps to go he had a tyre failure and he finished P9. So, you just don't want to take this risk.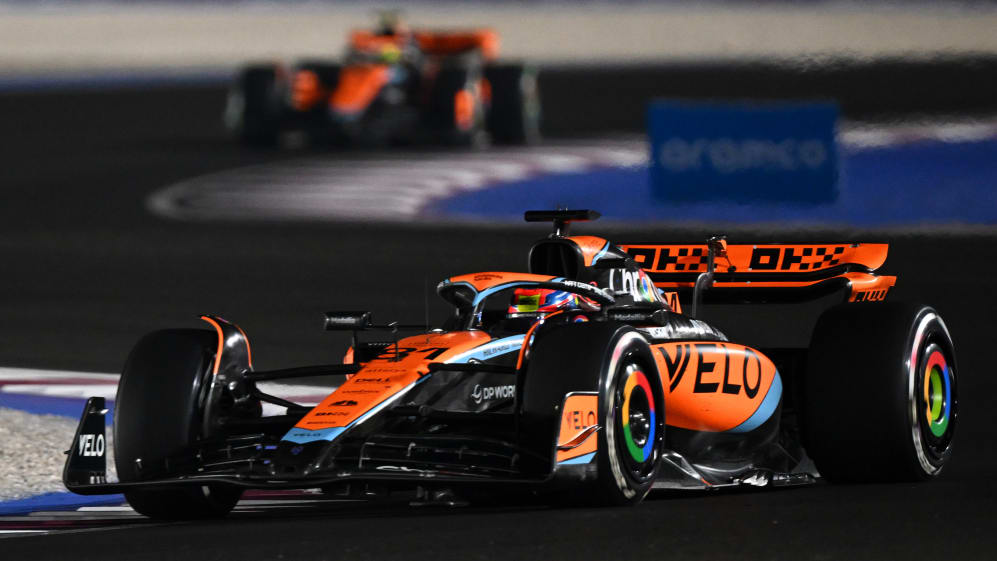 "You don't want to induce your drivers to push, and they have a track limit penalty. As soon as you tell them to push, they use the kerbs because it makes the track so much faster. So we just recommended staying away from kerbs and think about bringing it home, and both drivers understood it very well.
"And Lando was very happy on the in lap, he was very complimentary with the team, so it's a point of strength that our drivers help us manage these situations, proactively and constructively."
READ MORE: Piastri and Norris revel in 'mega race' as McLaren score double podium finish in Qatar
However, while Norris may have been complimentary on the in lap, he was not best pleased with the team's call during the race. But Stella says that is just how things work at McLaren, as they encourage their drivers to share their thoughts.
"First of all, in terms of the message you've heard this is part of our protocol because when we give a driver instructions, we tell them challenge us because we want to make sure we understand your point of view," said Stella.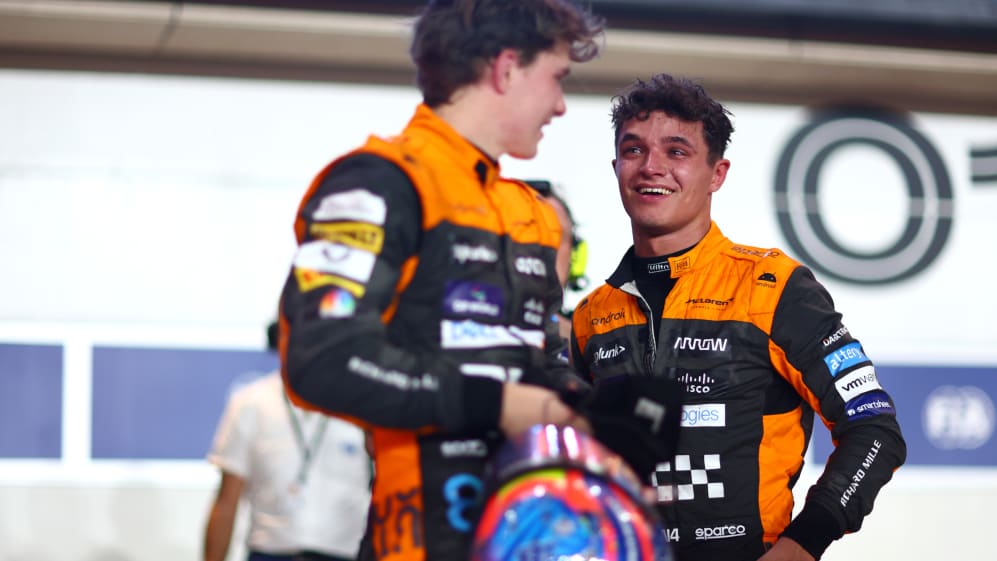 "Challenge us, tell us exactly what we think, we will reassess the situation and come back to you and once we come back to you just respect it. And this is exactly what happened today. So, that's why you hear back, we ask the drivers to challenge us."
Piastri was the lead McLaren for much of the weekend, beating Norris in qualifying, and the Sprint Shootout before taking victory in the 100KM dash. Asked how Norris has reacted to Piastri's emergence, Stella said: "First of all, Lando knows himself that Oscar is a unique talent.
WATCH: McLaren set new F1 pit stop record with spectacularly quick tyre change in Qatar
"You don't see these kinds of talents in Formula 1 every day. So, he is an absolute reference even if he is a rookie, and at times Lando knows that he will set the bar very high.
"But if you are a champion like Lando is, you will have to take that from a positive point of view because it gives you so much information to keep improving. There is no champion in the world in any sport that wins everything.
"For a driver, it's faster in every corner, faster in every lap, faster in every session. For me Lando sees this is as a bit of discomfort, but it's the discomfort you need to become the best. It's a curse and a blessing to be a champion."