'Not our best Saturday' concedes Alonso after P9 finish as Stroll is left wanting more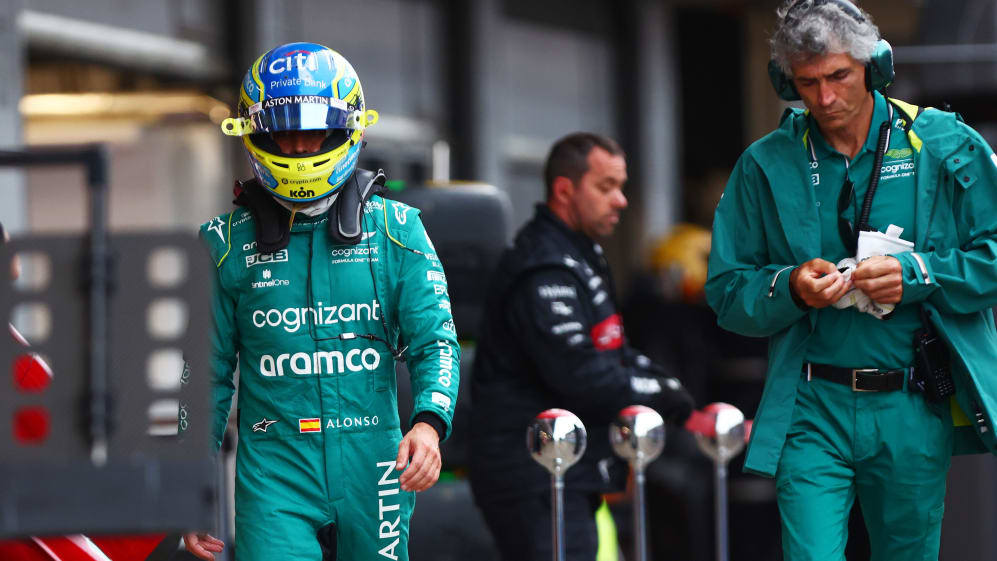 With two front row starts from the last two races, it was no surprise that Fernando Alonso was left somewhat dissatisfied with his performance in qualifying, the Aston Martin man only making ninth place in qualifying after a messy session.
He'll never know what the car was capable of over one lap, and if he could have challenged his compatriot Carlos Sainz for the front row, after sustaining damage on his very first lap out of the pits in Q1. With light drizzle falling, parts of the track had yet to dry from the earlier heavier downpour, and Alonso was one of a number of drivers to run off into the gravel traps before the red flags came out.
"It was not the easiest qualifying, everything was a little bit compromised by the out-lap of Q1 where I went off in the last corner, touching a damp part of the circuit," he said. "After that we had a bit of damage on the car and we didn't seem to pick up the pace from that moment. Not our best Saturday, let's hope for a good Sunday."
HIGHLIGHTS: Relive a dramatic qualifying as Verstappen takes Spanish GP pole ahead of Sainz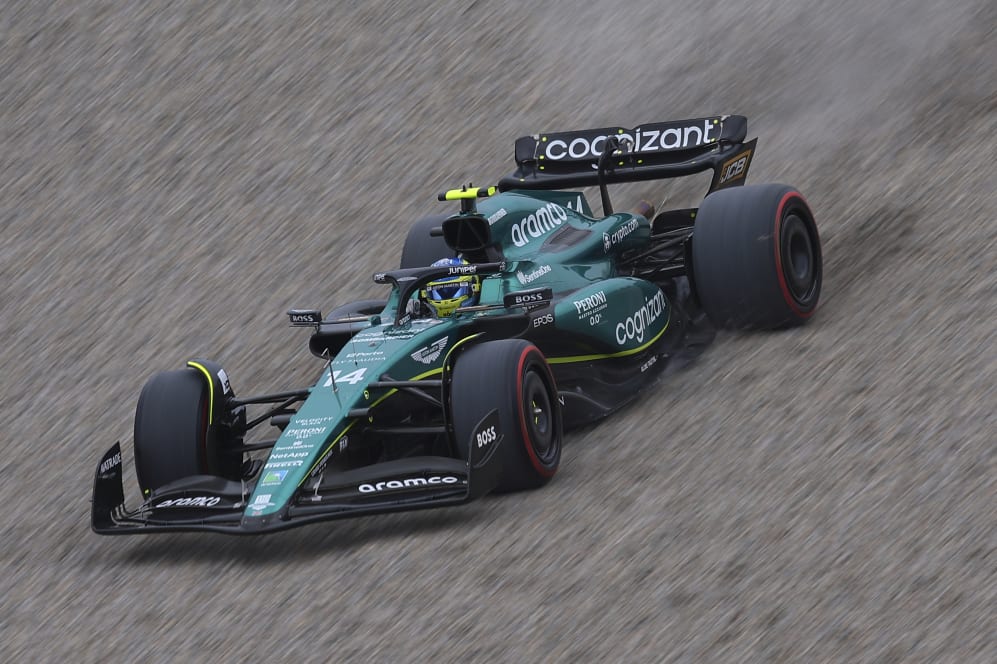 Close ups revealed that Alonso spent the rest of qualifying running with silver tape along the edge of his floor, which wouldn't have helped the aero performance of his car one bit. Conceding that the damage cost him at least a couple of tenths, it was an unusually scrappy performance from a driver who has been incredibly consistent so far this season.
"I think we have more pace than P9," he said when asked if he can move forward in the race. "So, we'll see what we can do. Some fast cars also behind us, Checo [Perez] and Russell, I think it's going to be an interesting race, could rain too so anything could happen."
READ MORE: Leclerc left searching for answers after 'very, very weird' feeling leads to shock Q1 exit in Spain
Alonso was out-qualified by his team mate for the first time this year as Lance Stroll excelled in the tricky conditions to take sixth on the grid. But the Canadian was left wanting slightly more on a day where the margins from P2 down were incredibly tight.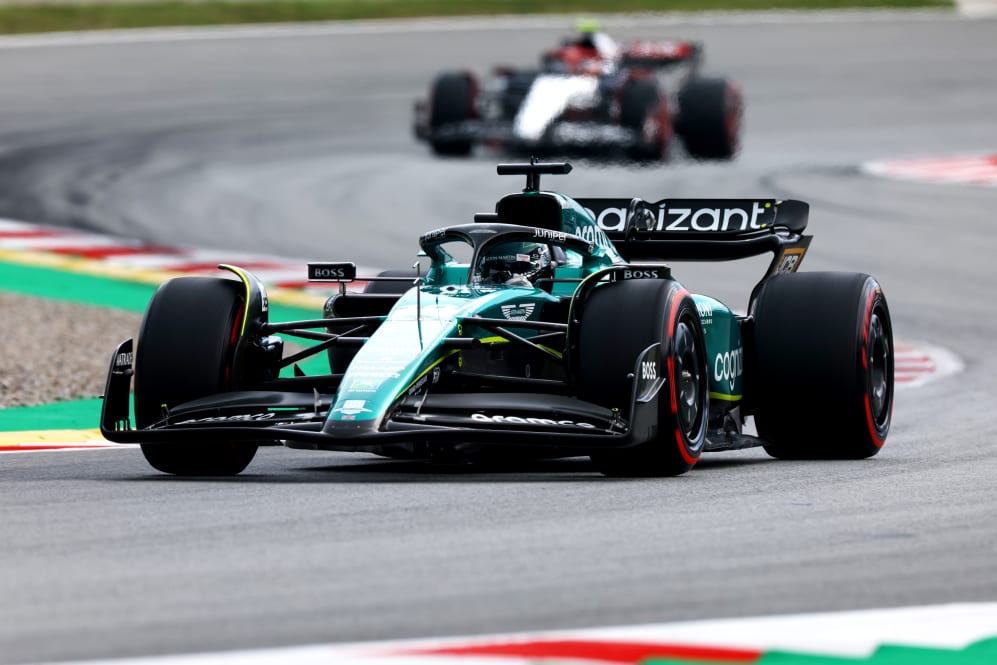 "Pretty decent session, it was pretty tight, a bit frustrating with how close P2 is," said Stroll. "I think you always think where you could go a bit faster, find a couple tenths to be on the front row, but it was a good effort. I'm in a good position for tomorrow.
"You can always go faster, hindsight is a beautiful thing, you can always look at corners you could have gone a bit better. But there's a lot of opportunity tomorrow, it's a long race so we'll see what we can do."
READ MORE: Verstappen says second Q3 lap in Spain 'would have been even better' and explains why he abandoned it
Stroll is chasing a first points finish since Azerbaijan, while his team mate has a slightly tougher ask to climb up through the order if he wants to keep his incredible run of top four finishes going, having achieved that feat in every race so far this season.