'Now I know the limit' says Schumacher as he looks on the bright side of FP2 crash
Haas rookie Mick Schumacher brought out the only red flag of Thursday as he brushed the barriers at Massenet in Monaco, but the young German saw it as part of a tough learning experience that is almost customary on the streets of the Principality.
Schumacher made his way up the hill in the dying minutes of FP3 and encountered the outside barriers of Massenet, scraping his wheels along the barriers. The resulting puncture and rear suspension damage had him limp around the circuit, eventually stopping moments later and ending the session early.
WATCH: Ride onboard with Ferrari's Charles Leclerc for the fastest lap of day one in Monaco
"The feeling in the car, the feeling with the team is great, obviously on high fuel we've had a small issue in the last lap, but even that I think it's part of the deal in Monaco, right?" he began, as he recounted the incident.
"There's no room for mistakes, I did a small mistake and that's what happened. Now I know the limit and I know how far I can go. I think in general it went very well. I feel quite comfortable in the car. obviously, we know what we have to improve, we know where potentially we lost a bit of time," he added.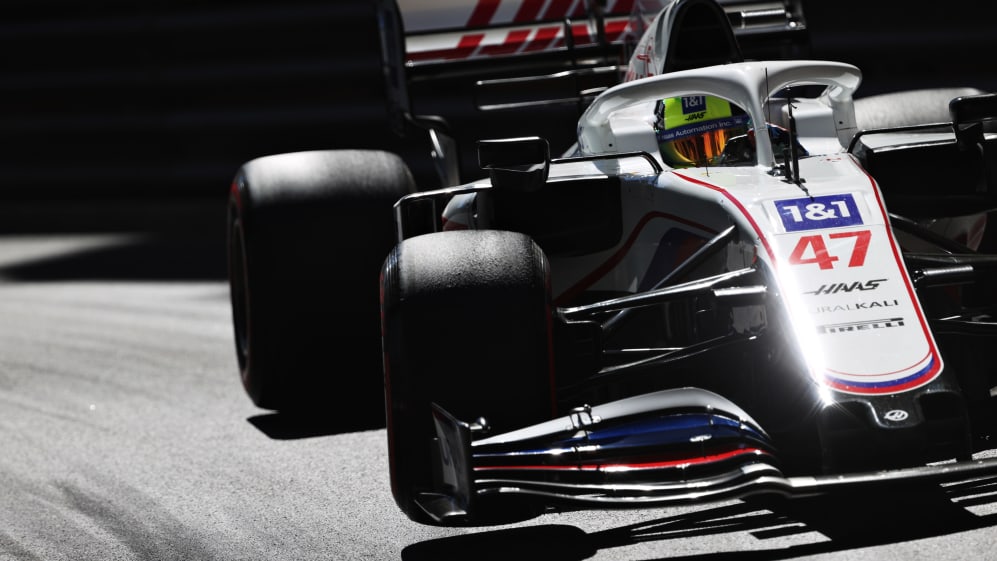 Schumacher reiterated that Haas are not upgrading their car in 2021, instead focusing on the new era that dawns in 2022 – so set-up is crucial for the team. And in that area, he said, Haas are making progress.
"I think we have to say we are not having any big upgrades coming our way, so the only improvements, the only changes we can do is within ourselves in the set-up, and I do feel we as a team are making progress," he said.
READ MORE: Alonso shrugs off 'little kiss' with barriers in FP1 as he relishes 'intense' return to Monaco
"Obviously Monaco, here, you never know before it goes to qualifying so we'll just do our jobs, do our routine, and work on ourselves to then be as prepared as we can be for qualifying," he concluded.
Schumacher finished 18th and 19th, respectively, in the opening sessions as team mate Mazepin managed P17 and P18.