'Now we have to show what we can do in qualifying' says Verstappen after topping Friday practice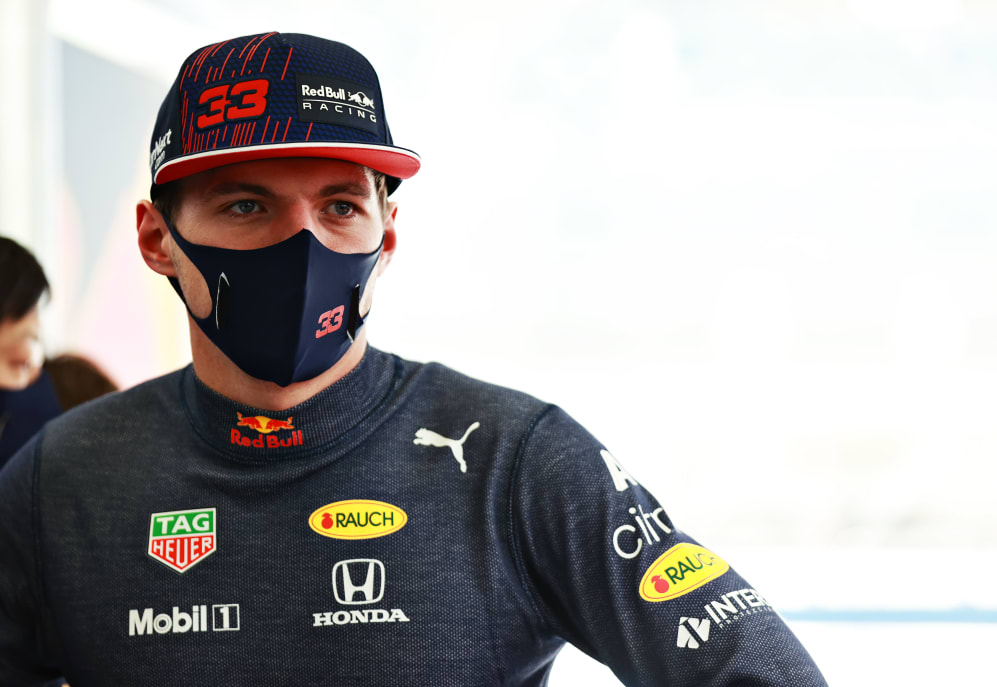 Max Verstappen was the driver to beat in both Friday practice sessions in Bahrain – and now the Red Bull ace is looking to take the fight to Mercedes in the battle for pole position.
Verstappen set the benchmark in pre-season testing, earning Red Bull the favourites tag in the process. And now, two weeks later, he's continued his blistering pace by topping both Friday practice sessions – leading Valtteri Bottas in FP1 and Lando Noris in FP2. But after the session the Dutchman insisted it was now up to him and the team to take that speed into qualifying.
READ MORE: FP2 – Verstappen heads Norris to complete clean sweep of Friday sessions in Bahrain
"I was really happy but tomorrow is again a different day, even more windy, which with these cars is quite more tricky, so again we'll have to try and be on it, but again, a good start to the weekend," Verstappen said after FP2.
"I was also really [happy] before, but of course, now we have to show what we can do in qualifying," he added.
The weather played a huge role in testing – a sandstorm hampering Day 1's proceedings, and high winds doing the same on the following days. For the first race of the season, the forecasted scorching temperatures of up to 38 degrees Celsius, and winds of 50 km/h, could make things even tougher as Verstappen explained.
"Of course, with the heat, it's not easy to find a really good balance around the whole lap. I think it's a positive day. There are still things to look into what we can look better for tomorrow, but again, also tomorrow, I think it's going to be even more windy so that will be even more difficult to drive. That's the same for everyone, so we'll see what happens," he said.
READ MORE: McLaren gatecrashing Mercedes-Red Bull fight 'unrealistic' in 2021, says Brown
Red Bull will be looking over one shoulder for the looming threat of seven-time champions Mercedes, but McLaren also showed their might as Norris finished second in FP2. Asked whether McLaren are now the biggest threat to Red Bull, Verstappen replied: "I don't think so. I still expect Mercedes to be the strongest Mercedes-powered car."
Just one sleep – and one practice session – to go until we find out who will take pole for the season-opening Bahrain Grand Prix, and hit the ground running for this 23-race Formula 1 World Championship season.