What's the weather forecast for the 2021 Bahrain Grand Prix?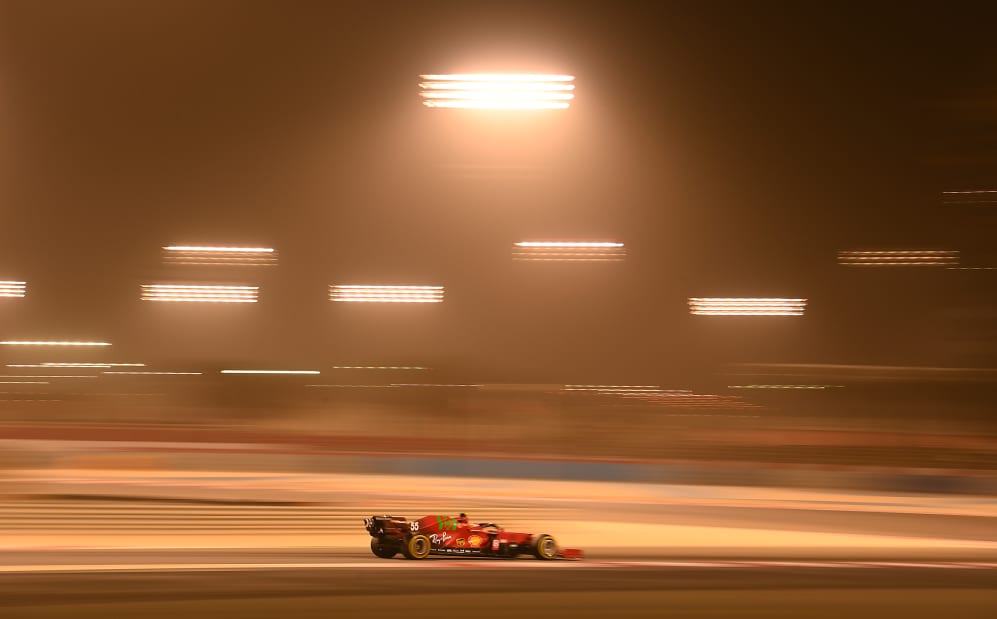 Pre-season testing at the Bahrain International Circuit saw windy conditions and even sandstorms hit the track, but will we see the same when the circuit hosts the 2021 season-opener this weekend?
Rain may be rare in the desert but it did strike the Sakhir circuit in 2019, disrupting an in-season test in which 2021 rookie Mick Schumacher finished second quickest to Max Verstappen.
READ MORE: What tyres will the teams and drivers have for the 2021 Bahrain Grand Prix?
But with temperatures peaking at 37 degrees celsius this weekend, rain isn't on the horizon. It'll be scorching hot in the day and dry throughout, with cooler temperatures facing the drivers on race day – when the wind is expected to pick up…
Scroll down for the full forecast.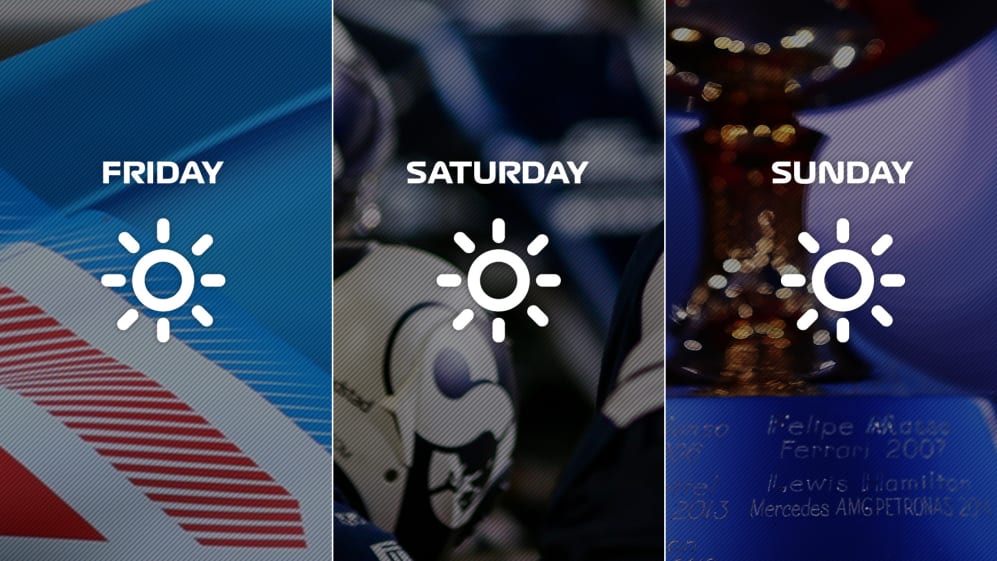 2021 Bahrain Grand Prix weather forecast
FRIDAY, March 26 – FP1 AND FP2 WEATHER
Conditions: Mostly sunny and dry all day long. Remaining hot with a high around 35°C. Light southerly wind.
Maximum temperature expected: 35 Celsius
Chance of rain: 0%
SATURDAY, March 27 – FP3 AND QUALIFYING WEATHER
Conditions: Remaining sunny, hot and dry. Temperatures up to 36°C in the early afternoon. Light southerly wind.
Maximum temperature expected: 36 Celsius
Chance of rain: 0%
SUNDAY, March 28 – RACE WEATHER
Conditions: Sunny and dry all day long. Cooler than the previous days with a high around 26°C. Air temperature around 22°C for the Race. Significant northerly wind with gusts up to 50km/h.
Maximum temperature expected: 26 Celsius
Chance of rain: 0%