Feature
OBITUARY: Mauro Forghieri, technical genius behind some of Formula 1's greatest Ferraris, remembered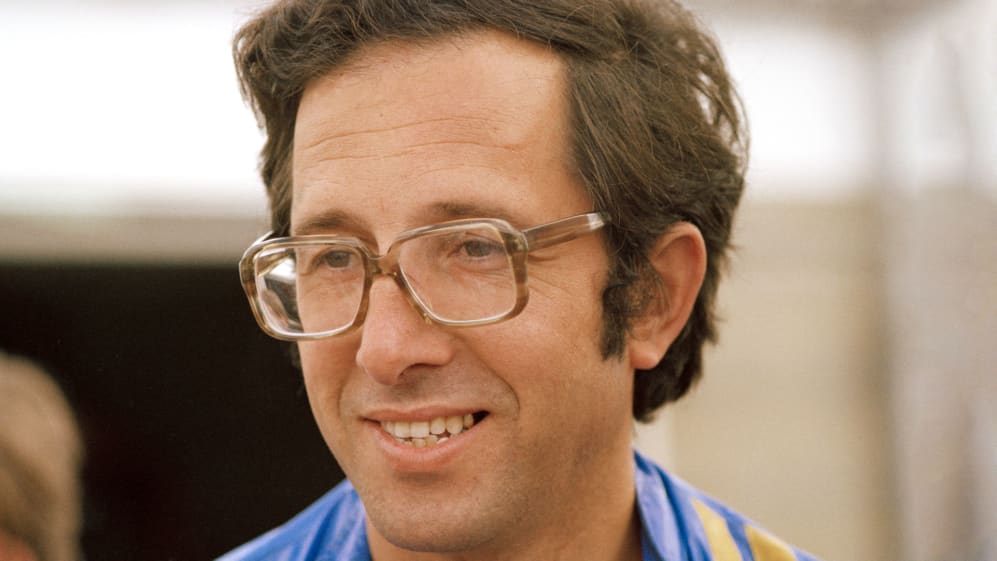 Mauro Forghieri, who has died at 87, found himself thrust into the F1 limelight in 1962 at the tender age of 26.
His grandfather Anselmo was a passionate and committed socialist who was a friend of Mussolini and Sandro Pertini, the socialist politician who went on to become the president of Italy from 1978 to 1985. His father, Reclus, trained at the Fermo Corni Technical Industrial Institute, and worked with Enzo Ferrari in 1937 and '38 in Milan during the conception of the Alfa Romeo 158 (which went on to claim the first two official Drivers' World Championships in 1950 and '51). He later worked directly for Alfa, and Mauro went to school in Milan.
Separated by the war, the Forghieri family was reunited when hostilities ceased, and after working for a while on classic cars while living between Nice and Monaco on the French Riviera, Reclus returned to Modena and went to work as a toolmaker at Ferrari, where he remained until 1973.
READ MORE: Under the bodywork of the Ferrari 312B3
Mauro, who shared his grandfather's and father's penchant for passionate self-expression, was raised there, then educated at Bologna University, where he graduated in 1959 with a doctorate in mechanical engineering. He revealed that his father had been only slightly interested in racing, as the Mille Miglia had actually passed by their front door. He himself had gatecrashed some Ferrari lunches, where driver Clemente Biondetti, a four-time Mille Miglia winner, had become his hero.
He had done an internship at Ferrari in 1957 but his knowledge of Formula 1 was minimal, and after an initial leaning towards teaching, he then considered emigrating to California to work for a company making aircraft turbine engines. But Enzo Ferrari himself was insistent that he should follow his father into the company. Soon he became involved in myriad engineering projects, learning not just about engines but gearboxes, chassis and suspension. His was thus an all-round education in the racing world, learning at the feet of the spirited technical director Carlo Chiti.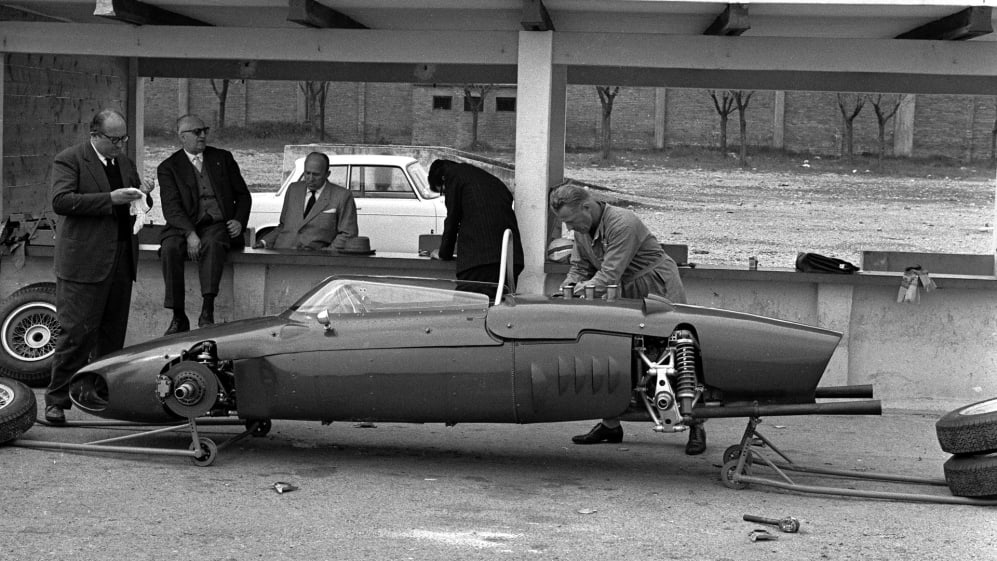 The big break came on October 30, 1961. At that time Ferrari had won the World Championship with Phil Hill and the Sharknose 156. In a reverse palace coup, Chiti and team manager Romolo Tavoni and most of the design staff had quit. Tired of Laura Ferrari, Enzo's wife's, endless meddling, they had formed Automobili Turismo e Sport (ATS) in Sasso Marconi in Bologna with financial backing from industrialists Jaime Ortiz Patino, Giorgio Billi and Count Giovanni Volpi. Hill went with them, and when the venture failed his career was left in ruins.
"It was a Monday," Forghieri recalled. "My life was turned around completely. Ferrari called me and got straight to the point. He said, 'From this moment on, you are responsible for all the motor sport activity and testing.'
"I was amazed, agog, but I was able to maintain a certain lucidity," he admitted. But, as he pointed out immediately to Il Commendatore, he was only 26 and had zero experience.
READ MORE: Legendary Ferrari engineer Mauro Forghieri passes away aged 87
Moreover, while Ferrari had gained the jump on the dominant British teams Lotus, Cooper and BRM when they refused initially to accept that the new 1.5-litre formula really would happen in 1961, by 1962 with new V8 engines and, in Lotus's case, the ground-breaking bathtub monocoque chassis, they had caught up and exposed Ferrari's inherent weaknesses. His was thus a Herculean task, but by 1963 he had persuaded Ferrari to employ John Surtees, whose talent, together with Chris Amon's in later years, he believed to be the equal of Jim Clark's.
By 1964, Surtees had taken Ferrari to the Drivers' and Constructors' World Championships, and though the subsequent series of 312 cars were necessarily born around an elderly 3-litre V12 sportcar engine from 1966 and only won three races between that year and 1969, the flat-12 engine he commissioned Franco Rocchi Franco to create for 1970 led to a rebirth when installed in his own 312B chassis.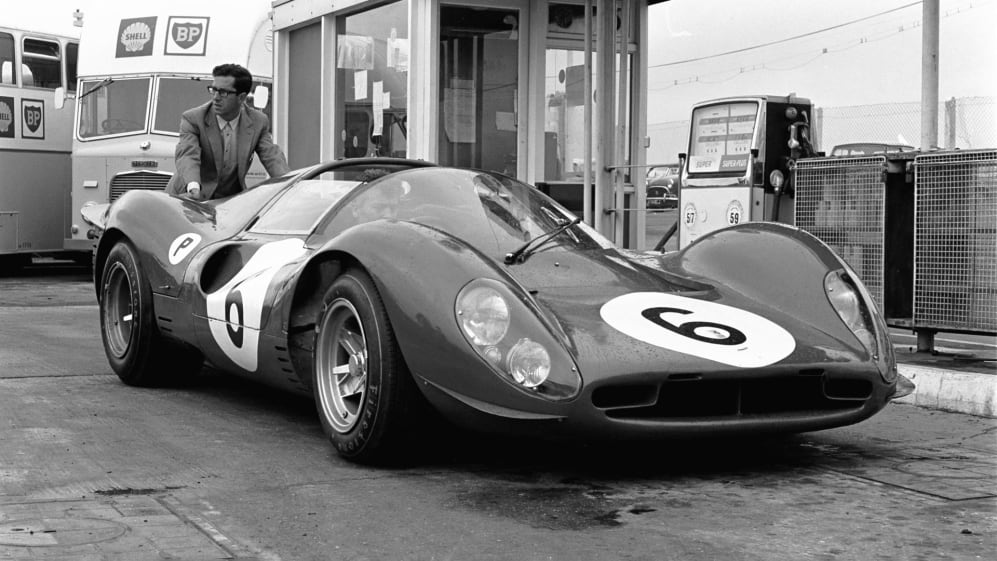 Jacky Ickx narrowly lost out on the title that year, but by 1974 Ferrari was back on track with Niki Lauda and Clay Regazzoni winning races. Lauda went on to win Drivers' titles in 1975 and '77, after missing out narrowly to James Hunt in 1976, and Ferrari won the Constructors' titles in all three years. He designed the transversal transmission that helped to create the cars' excellent weight distribution from 1975 onwards. Jody Scheckter, aided by Gilles Villeneuve, added two more titles in 1979, and the turbocharged 126 cars of 1982 and '83 likewise won Constructors' laurels as British designer Harvey Postlethwaite was engaged to work alongside Forghieri.
Polemics were always a crucial part of Ferrari, given the passionate support of the tifosi and the aggression of an Italian media that was intolerant of anything other than success. Ferrari scored but a single victory in 1984, and by 1985 the politics within the team obliged Ferrari to move Mauro sideways as face was saved by appointing him director of Ferrari's 'advanced research office', and Harvey was left in sole charge of F1 engineering.
Mauro endured this new regime, working from January 1985 on the 408 4RM concept car until it was completed in May 1987, whereupon he finally left the Scuderia to take on the role of technical director of the newly formed Lamborghini Engineering. Lamborghini had been bought by Chrysler's Lee Iacocca that year and he wanted an F1 engine to help sell its roadgoing supercars.
Company boss Daniele Audetto had worked with Forghieri while he was team manager at Ferrari, and they worked well together as Mauro designed a normally-aspirated V12 engine for the new 3.5-litre formula which came into force for 1989. It would power a Lola entered by Gerard Larrousse's team.
The engine was shown to the media in April 1988 and ran for the first time at Dijon in December in a Larrousse Lola driven by Philippe Alliot. It showed potential, though the best result was just a sixth for Alliot in the Spanish GP. The engine was used by Larrousse and Lola for 1990, the best results being a third-placed podium for Aguri Suzuki for the former in Japan, plus sixths in Britain and Spain, and fifth in Hungary and sixth in Canada for Derek Warwick for the latter.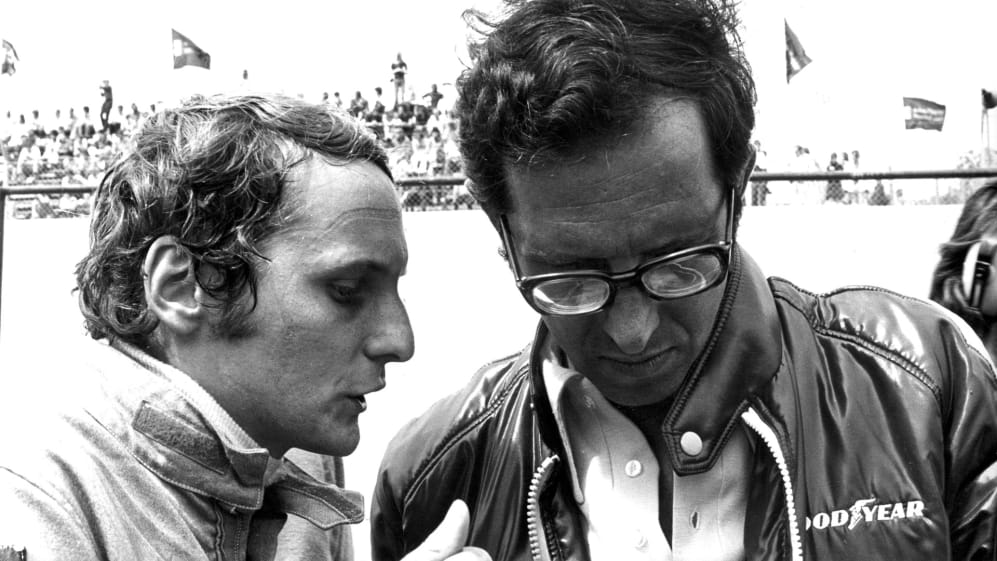 Agreement was reached for Lamborghini Engineering to design a bespoke car powered by the V12 engine for Mexican businessman Fernando Gonzalez Luna's new team for 1991. Forghieri oversaw the project as Mario Tolentino drew the Glas 001, but when Luna disappeared in June 1990 and the nascent team succumbed, Audetto convinced Italian financier Carlo Patrucco to take over the project, and Mauro was appointed technical director of the new Modena Team's Lambo 291.
The arrangement proved short-lived, and he was back at Lamborghini Engineering developing the V12 further until he was replaced by Mike Rice after a shake-up. There was excitement when Ayrton Senna tested the engine for McLaren and was impressed with it as a potential replacement for the Honda V12 engine they were due to lose for 1993. In the end, however, that deal came to nothing.
Mauro designed an electric minivan for Enel in 1992, and was appointed technical director of Bugatti Automobili, where he developed the EB110 and 112 models before leaving to found Oral Engineering in Modena with Franco Antoniazzi and Sergio Lugli early in 1995. His work there embraced the design, research and development of automobile, motorcycle, marine and go-kart engines for clients such as BMW, Bugatti and Aprilia, and turning the Ferrari Pinin concept car into a pukka roadworthy vehicle. Later, he was chief engineer in the mid-2000s on the Project 1221 MF1 sports car.
He was also one of the technical experts called to court during the official investigation into the death of Ayrton Senna at Imola on May 1 that year.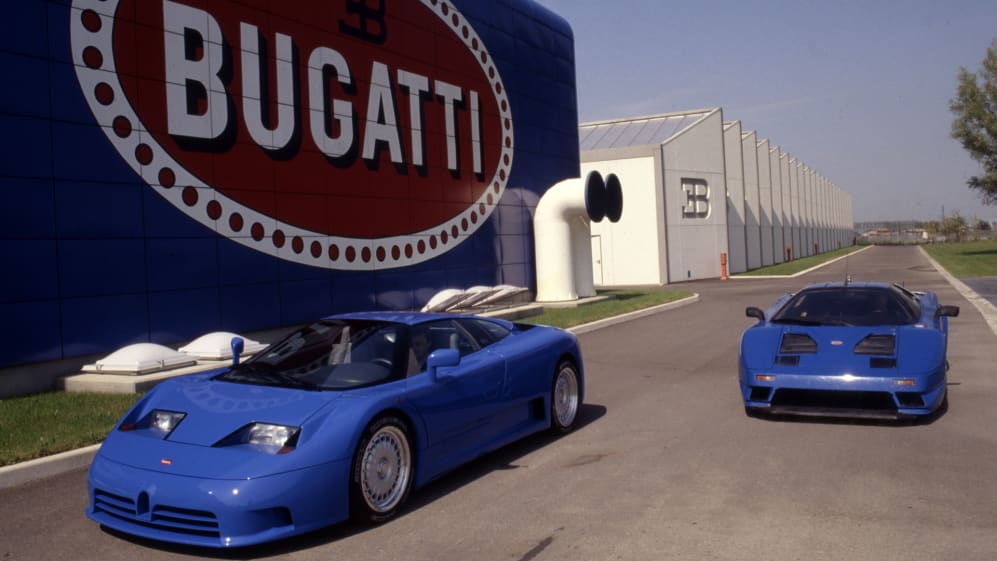 More recently, he was a member of former driver Paolo Barilla's team when the pasta magnate had a 1970 Ferrari 312B completely rebuilt for historic racing.
Voluble, outspoken and enthusiastic, Mauro did not just create winning F1 cars for Scuderia Ferrari. In the Sixties, his 250P and 250LM helped maintain Ferrari's winning form at Le Mans, where the P4 lost heroically to Ford in 1967. He also created the CanAm versions of that car and the bespoke 612 versions raced by Amon briefly in 1968 and throughout 1969, the race-winning Dino F2 166s, and the Dino 246 Tasmania with which Amon won races in the 1968 Tasman Series, and further races and the title in 1969.
Intelligent and talented, he was a clever engineer whose passion sometimes tempted him to overstate some of his inventions. He was the first to fit an overhead aerofoil to an F1 car (at Spa in 1968 when Ron Tauranac did likewise at Brabham) but Michael May and Jim Hall had long used them on sportscars, and earlier that year Jim Clark and mechanics Roger Porteous and Leo Wybrott had tried a similar device on his Lotus 49 at Teratonga in the Tasman series, and Colin Chapman had then added nose wins on the 49B in Monaco. He also suggested he had looked at ground effect before Chapman but not been allowed to develop the research by Enzo Ferrari himself.
But he thrived at a time when it was still possible for one indefatigable and inspirational man to spearhead design across the board in F1 car design, was never afraid to give others in his team credit for work well done, and his always elegant machines contributed richly and nobly to the Scuderia's enviable success and engineering reputation.