Ocon 'disappointed' to be in 2019 seat situation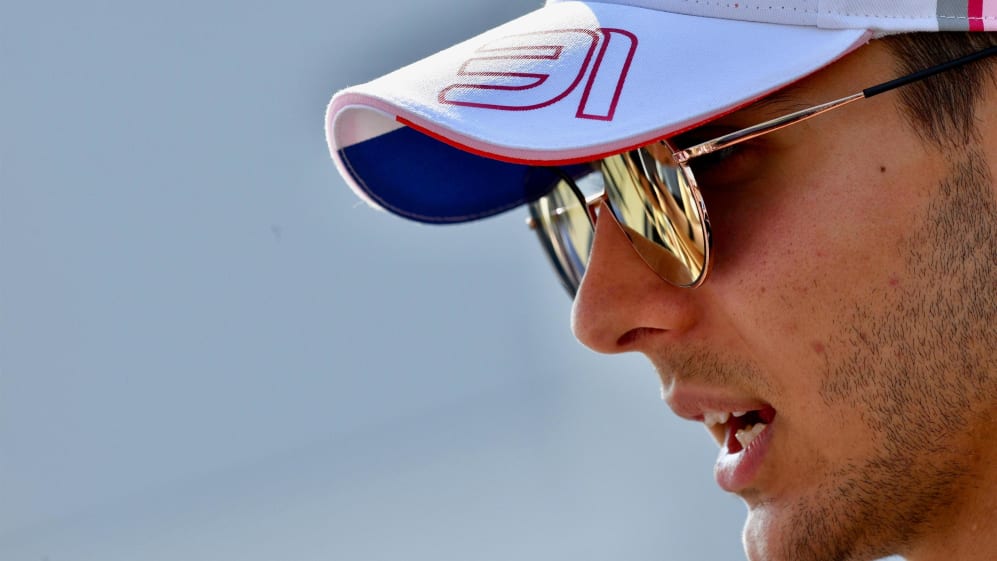 "It's hard to believe that I was in a great position two months ago and things have gone that way now". That was Esteban Ocon's frank assessment of the situation he currently finds himself in, with the Frenchman yet to firm up his F1 plans for next year.
Ocon was reportedly slated to move to Renault as Formula 1 headed into the summer break, only for Daniel Ricciardo to trump him by announcing that he would take up Carlos Sainz's seat at the Anglo-French team for 2019.
With Sainz and Lando Norris now shored up at McLaren – believed to have been another potential option for Ocon – and with Lance Stroll seemingly set to switch to the Force India team that his father now part-owns for 2019, the situation is starting to look desperate for Ocon, his only options appearing to be a move to Williams or remaining at Force India if Sergio Perez decides to try his luck elsewhere.
"There are still hopes, yes, but less and less," said Ocon ahead of the Singapore Grand Prix. "That's a bit why I'm disappointed at the moment, to see that it's not only results that come in play, it has to be other things.
"It's hard to believe that I was in a great position two months ago and things have gone that way now."
Ocon will have been feeling the pain of his potential 2019 side-lining even more acutely this week following the news that Charles Leclerc will drive for Ferrari next year. Both drivers have two strong junior category titles behind them – F3 and GP3 for Ocon in 2014 and 2015, GP3 and F2 for Leclerc in 2016 and 2017 – while both have benefitted from being on a manufacturer's young driver programme, Mercedes in Ocon's case, Ferrari in Leclerc's. And yet while Leclerc will be an outside favourite for next year's title, Ocon now faces the threat of his F1 career being stopped in its tracks after just two full seasons.
"It's hard to swallow obviously," he said. "This year, I think I've progressed compared to last year. It's 11-3 in qualifying against Sergio, I'm fighting hard to do the best I can every race… Seeing all my old rivals, Max [Verstappen], Pierre [Gasly], Charles, people I've been racing with since day one basically, they are in top teams and top cars to fight for podiums and victories – of course that makes me more hungry than ever, and makes me push hard every day. Even if I don't have a seat next year, I will push hard to come back. And I will come back."
What should be taken into account is the results and the work the driver puts in. That's why I'm disappointed with how things have turned out
Several team managers have gone on record as saying that Ocon's Mercedes ties have worked against him in seat negotiations, with the Silver Arrow connection having reportedly limited his appeal at McLaren, Haas, Red Bull and Toro Rosso, as well as apparently contributing to Ricciardo being favoured over Ocon at Renault. However, Ocon refused to hold his German backers responsible for his current predicament.
"What should be taken into account is the results and the work the driver puts in, and the efforts he puts in to perform," said Ocon. "Those extra things [i.e. his Mercedes connections] should not be taken into account. That's why I'm a bit disappointed with how things have turned out."
Speaking in Monza, Ocon wouldn't be drawn on whether he'd consider racing in another series for 2019 if he knew he could return to F1 in 2020, stating simply "I'm not in that position yet", before adding: "[But] I have to eat, you know, I have to live… I'm not giving up yet on staying in F1, and my target is to be in F1 next year. It would be a mega disappointment if I'm not on the grid next year."