Ocon admits it was a 'risky bet' not to pit in Turkey as Alpine boss says 'we didn't know if he'd make it'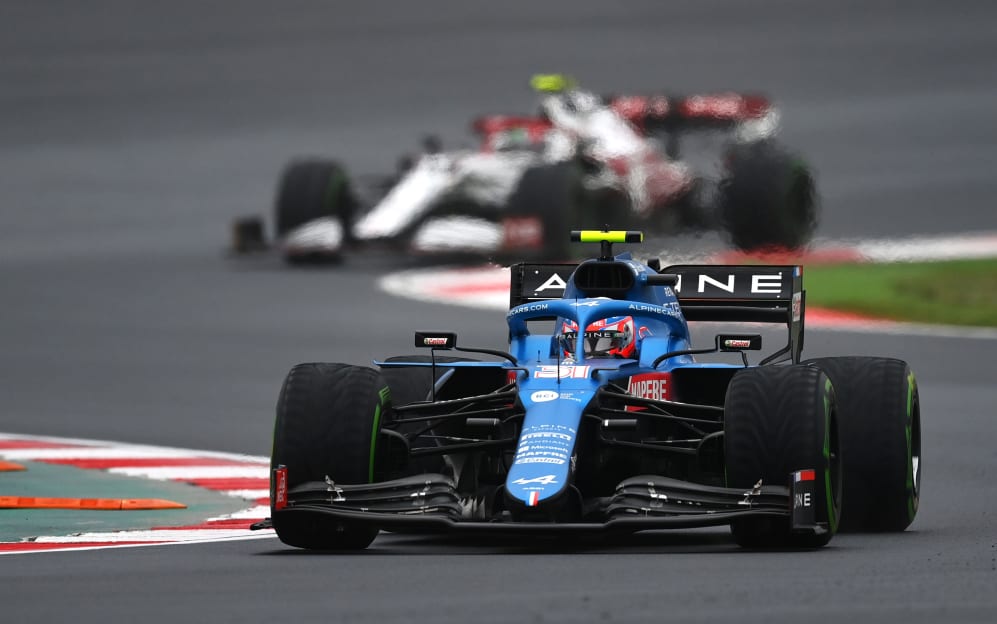 Esteban Ocon managed to complete the Turkish Grand Prix without pitting and took the final point by finishing 10th – but neither he nor Alpine Executive Director Marcin Budkowski were convinced it was possible to reach the end on a single set of tyres.
Ocon started 12th but made up two positions having stayed out on his starting compound, the intermediate tyres, throughout the race – the only driver in the field not to pit at all. The Frenchman explained that how difficult a feat it was to finish the race without stopping for fresh rubber, and revealed how close he was to suffering a tyre issue.
PALMER: The Turkish GP showed how crucial Bottas and Perez could be in this super tight title battle
"Yes, it was pretty difficult, but we gave a good break to the guys to the crew – they had enough of pit stops the whole year – so let's try without!" he quipped. "No, more seriously, I think it was tricky in the end. I think a couple more corners, I would lose that point.
"It's good to have that reward in the end; I'm pretty pleased to get that point for everybody. Yes, I think one more lap we would have got a puncture. It was a risky bet, but we made it work today," said Ocon.
Budkowski echoed Ocon's sentiment and admitted that those intermediate tyres were being pushed to the limit, as he explained exactly why Alpine decided to leave Ocon out.
"Up until a few laps from the end we didn't know if he would make it," he said. "The reality is at some point it was clear that stopping him towards the middle of the race wasn't necessarily going to be quicker, as we'd have to go through a graining phase on the new inters anyway.
READ MORE: Alonso apologises to Schumacher for Turkish GP contact and says 'luck is avoiding us' after Lap 1 spin
"And then we decided to leave him out based on what others were doing but also based on his feedback, he was quite happy with his tyres at that stage. [We were] waiting for a Safety Car or the track to dry up to fit dry tyres, not knowing if we'd make it to the end.
"Then as he went on, we're looking at the data very closely, we're getting his feedback and looking at the onboard cameras and we're going: 'Actually, we can push this towards the end, let's do it'," added Budkowski.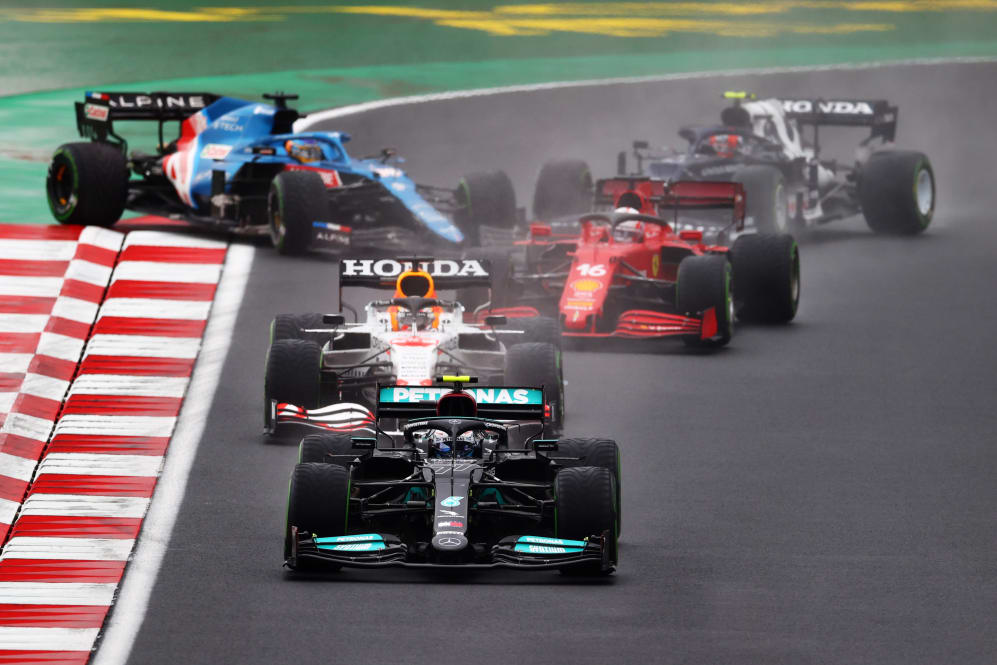 Regardless of his achievement, Ocon added that Alpine need to improve for Austin: "I think it's not the best weekend for us, clearly. I think that one point saves it a bit but we have some work to do to come back to the level of performance we had a couple of races ago, and yes, we need to be on top of that for Austin."
Alpine have 104 points in the bag before October 24's United States Grand Prix – with AlphaTauri just 12 points behind them.