Alonso apologises to Schumacher for Turkish GP contact and says 'luck is avoiding us' after Lap 1 spin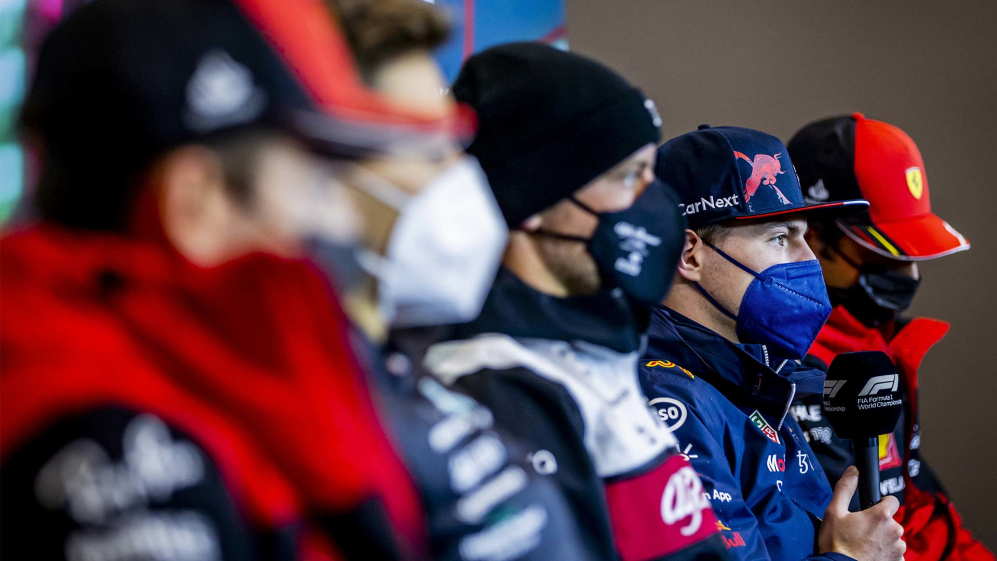 Fernando Alonso was left rueing his luck that a competitive Alpine were hampered by the weather conditions and contact with Pierre Gasly at Turn 1 in Sunday's Turkish Grand Prix.
On Saturday evening, Alonso outlined the strengths of his starting position of fifth as he was on the medium tyres on the clean side of the grid, and said "I'm sure it will rain tomorrow and there will be total chaos and it will be a crazy race just when we don't need it…"
Alonso's prediction came true, as morning rain ensured the whole race took place on intermediate tyres, and his afternoon was heavily compromised when Gasly tapped him into a spin at the first corner, earning the AlphaTauri driver a five-second time penalty.
READ MORE: Turkish GP Facts & Stats - Championship lead changes hands for 4th time in 6 races
"I think it was an unlucky race for us," Alonso said. "We qualified so well, P5 for the first time this year, and we were P5 for only 200 meters. After that we were already facing backwards. So it is a little bit of a shame because I think the luck is not with us this year. After that we were P17 and nothing else happened in the race. Completely bored behind everyone, so I guess were are accumulating a lot of luck for next year."
Despite the incident that ruined his race, Alonso wasn't sure Gasly should have been penalised for the contact given the fact the cars were three-wide at the first corner.
READ MORE: What the teams said – Race day in Turkey
"I didn't see it on TV, so I think the first corner is always difficult in these conditions. We were nearly for the first time on these wet tyres at the start all together, so these things can happen. Unfortunately it happened for us when we are top five, but I hope there are chaotic races next time when we are behind but not at the front.
"It's frustrating that when we are not competitive we have a very boring race, and when we are competitive we have crazy weather and crazy things happening. We've been historically this year a little bit less competitive on the intermediate tyres, and the whole race was intermediate, we didn't even put the dry tyres on, so we need to improve our competitive level on that compound. But it's frustrating and disappointing."
Alonso had started from his best grid position since 2014 but was relegated to the back of the field by the incident, and as he attempted to fight back he made contact with Mick Schumacher. The result was a five-second time penalty of Alonso's own, one which he accepted even if he felt he shouldn't have been faced with trying to overtake the Haas.
"We touched each other, unfortunately he had the spin and I got the penalty. I take it of course, because I'm sorry to have the collision with him. That happened only because I was P14, I should not have been, but the luck seems to keep avoiding us this year big time, so I guess we are accommodating a lot for next year."
RACE HIGHLIGHTS: Relive all the Turkish GP action as Bottas takes first win in over a year