Ocon basks in 'very satisfying' season after P7 finish at season-ending Abu Dhabi GP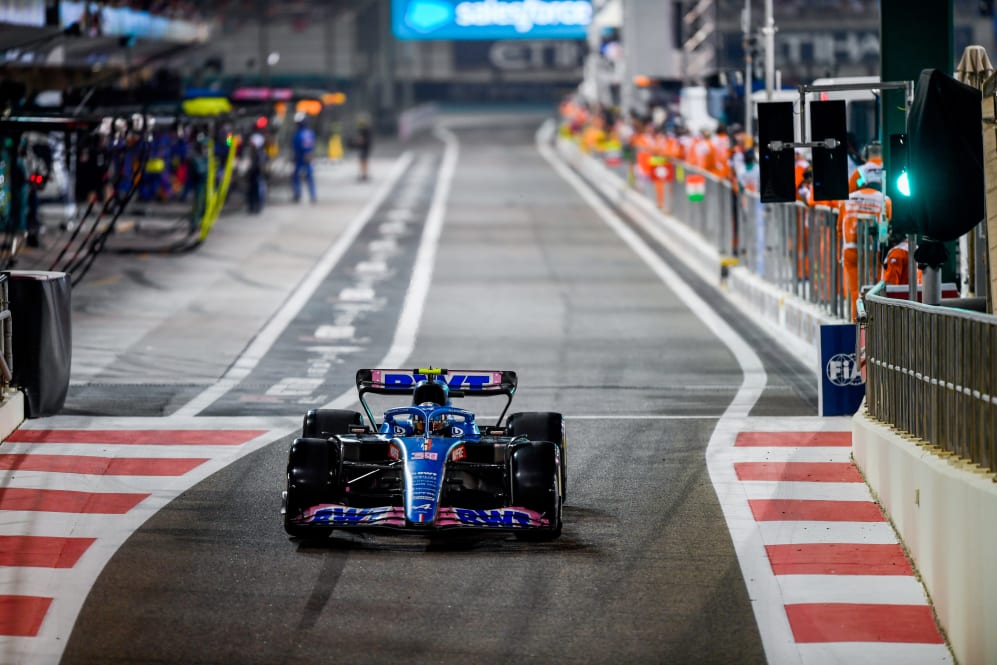 Esteban Ocon capped what he called a "very satisfying" year by finishing the season-ending Abu Dhabi Grand Prix in seventh place – before reflecting on his exciting wheel-to-wheel battle with Sebastian Vettel.
Ocon made a solid start from eighth on the grid and kept the position until pitting for the hard tyre at the end of Lap 12 of 58. He continued to make solid progress throughout the race, going up as high as seventh before pitting for another set of the hard tyres.
The French driver then came back out in ninth before overtaking the McLaren of Daniel Ricciardo for eighth, before Lewis Hamilton's retirement saw him go up to seventh, bringing a close to a strong season for Ocon and Alpine.
READ MORE: 'It's a little bit sad to finish like that' – Alonso sets sights on 'good chapter' with Aston Martin as time at Alpine ends in retirement
"Very satisfying, I'm very happy the year has finished in that way," said Ocon. "We finished fourth in the constructors,' all the targets that we set ourselves, they are now done, thank God for that.
"You know, one more lap and we could have got Lando [Norris]; he was falling off on those mediums but very good work by the whole team. I'm very proud of how we improved during the season and hopefully we can improve even more next year."
MONDAY MORNING DEBRIEF: Why strategy wasn't kind to Vettel in his swansong race
Ocon participated in a wheel-to-wheel battle in the early exchanges of the race with the departing Vettel, which the Alpine driver admitted was 'a lot of pressure' as he looked to avoid contact with the four-time world champion.
"Yeah, it was a nice little fight with Sebastian, a lot of pressure on myself," said Ocon. "I don't want to be the one that touches him or something like that on his last race, but no, it was clean; we gave each other space and it was a very nice ending."