'It's a little bit sad to finish like that' – Alonso sets sights on 'good chapter' with Aston Martin as time at Alpine ends in retirement
Fernando Alonso shared his disappointment after his time with Alpine ended in retirement from the Abu Dhabi Grand Prix, but added that "the best thing" about the 2022 season being over is that he can now focus on a new phase at Aston Martin.
Alonso was battling for points at the Yas Marina Circuit until a suspected water leak forced him back to the pits, meaning his latest spell aboard 'Team Enstone' – having won the 2005 and 2006 world titles with the then-named Renault outfit – concluded on the sidelines.
"[I'm] disappointed, for sure. I mean, millions of people are disappointed now – fans. It's the way it is," said Alonso, who will replace the retired Sebastian Vettel as Lance Stroll's team mate at Aston Martin from the 2023 campaign.
READ MORE: Verstappen cruises to victory in Abu Dhabi as Leclerc seals P2 in standings over Perez
"It's been a very unlucky season in terms of… not unlucky, I think we were not prepared reliability-wise, and I think it's the sixth or seventh DNF. But a couple of races don't count as a DNF.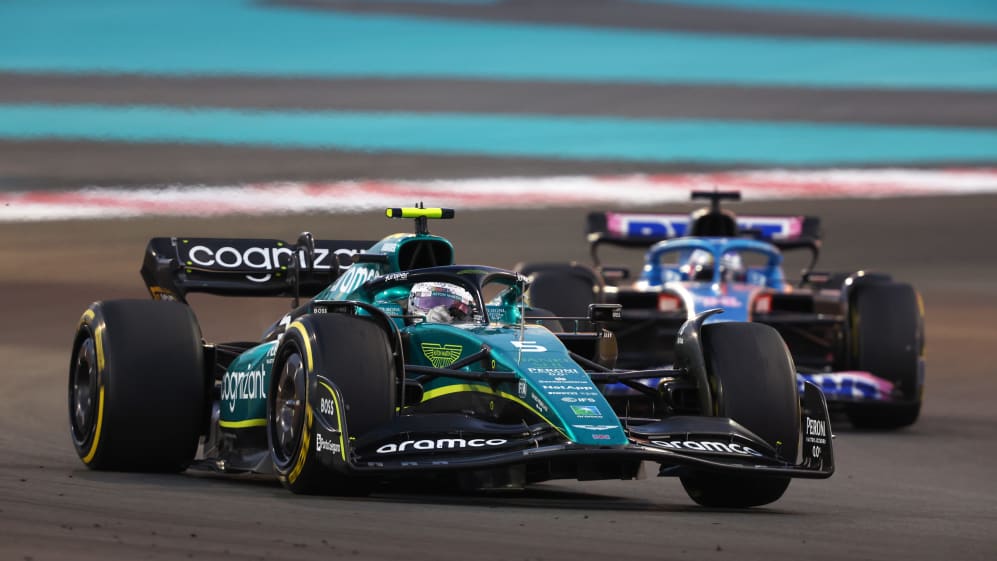 "In Australia, [we had] the problem in qualifying, in Austria, the car didn't start in the Sprint race, and some other races that we were not ready to compete. It's a little bit sad to finish like that, but it's the way it is."
Alonso is set to hit the track with Aston Martin at the upcoming post-season test, also held at Yas Marina, and the Spaniard is looking forward to swiftly moving on and getting a taste of his new surroundings.
"I think that's the best thing of today, that it's one day less to be in green. Tomorrow, starting with this project, with a seat fit, meeting a few people, then on Tuesday testing the car, will be hopefully a good chapter, and all the bad luck of this year hopefully compensates [in the] next," added Alonso.
READ MORE: Vettel urges fellow drivers to continue his legacy after retiring from F1 with points finish in Abu Dhabi
Despite Alonso's retirement, Alpine secured P4 in the constructors' championship on Sunday – team mate Esteban Ocon ended the finale in seventh place, with rivals McLaren seeing Lando Norris and Daniel Ricciardo come home in P6 and P9 respectively.