Ocon happy to extend points streak on Monaco weekend where Alpine 'were not at our best'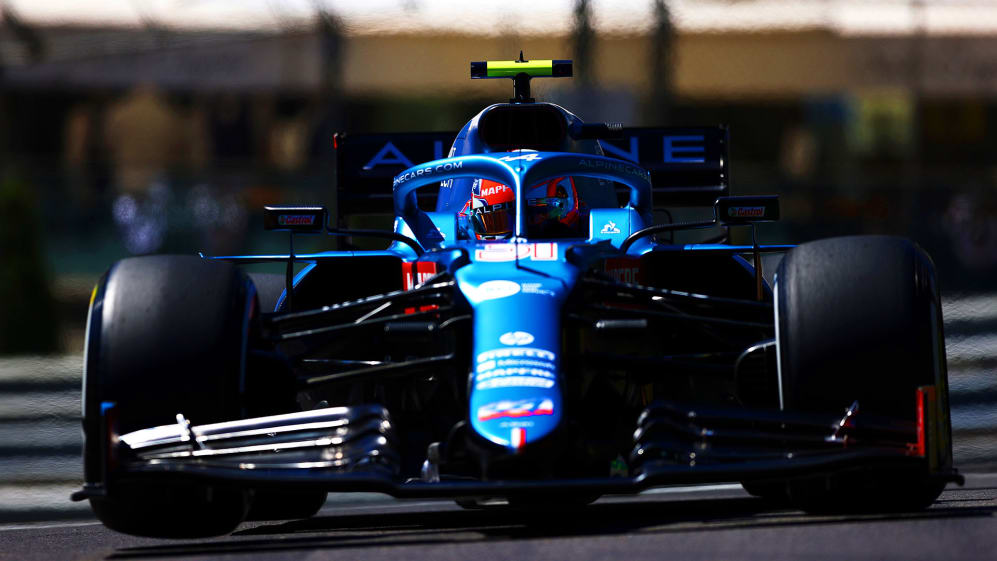 On a day when the likes of Aston Martin, McLaren and Ferrari were able to score double-digit points in the constructors' championship, Alpine couldn't be wholly satisfied with just two points from the Monaco Grand Prix. But once again, it was Esteban Ocon doing the scoring for the team, as the Frenchman extended his top 10 finishing streak to four races.
Despite Alpine lacking pace across the weekend in Monaco, Ocon was able to make it through to Q2 on Saturday as two-time Monaco winner and team mate Fernando Alonso dropped out in Q1 – the Spaniard notably joined in the Q1 drop zone by four Monaco first-timers.
READ MORE: 6 Winners and 5 Losers from Monaco – Who had a day to remember in the Principality?
But after starting in the race in a net P10, Ocon then coaxed his soft tyres to Lap 37 before making his pit stop, managing to overcut the Alfa Romeo of Antonio Giovinazzi before resisting pressure from the Italian to come home ninth – as Alonso could only manage P13.
"I'm very happy that on a not easy weekend for us where the pace was not always there, we are scoring consistently, which is what we want," said Ocon. "It was good we got Antonio during the race, who qualified better than us… It was not easy [to defend from him and] we were in a little bit of a tricky situation, but to defend here is probably the best place so we managed it in the end.
"We learned a lot of good things from this weekend that I think will help us for the future so we'll keep pushing and hopefully find some more performance from the car, especially on tracks like this."
Having scored Alpine's first point of the season at the Emilia Romagna Grand Prix, Ocon has now finished in the top 10 at every race since, meaning he has 12 points to Alonso's five. And Ocon said he was happy to be extracting "close to the max" from his Alpine A521 this season, while admitting that he felt "more together" as a driver this year compared to his slightly underwhelming 2020.
READ MORE: Ross Brawn on Leclerc's Monaco heartbreak, the next generation – and his driver of the day
"On a weekend where we were not at our best in terms of performance, especially compared to the last couple of races, it feels good to come out with two points," said Ocon. "Definitely it's going to help us in the tricky issues that we had in qualifying [and] help to develop the car in the future.
"I do feel confident in the car," he added, "I feel like we've been extracting close to the max each time. There's still margin, there's still things we can do better and I'm very pleased with the job that we are doing with my guys and overall with the team. I think it's a lot more solid than last year, a lot more together and I'm pretty pleased. When the moments feel like that, you have to enjoy."