Ocon plays down rear-wing issues in Montreal but says Alpine 'need to review' why they finished P8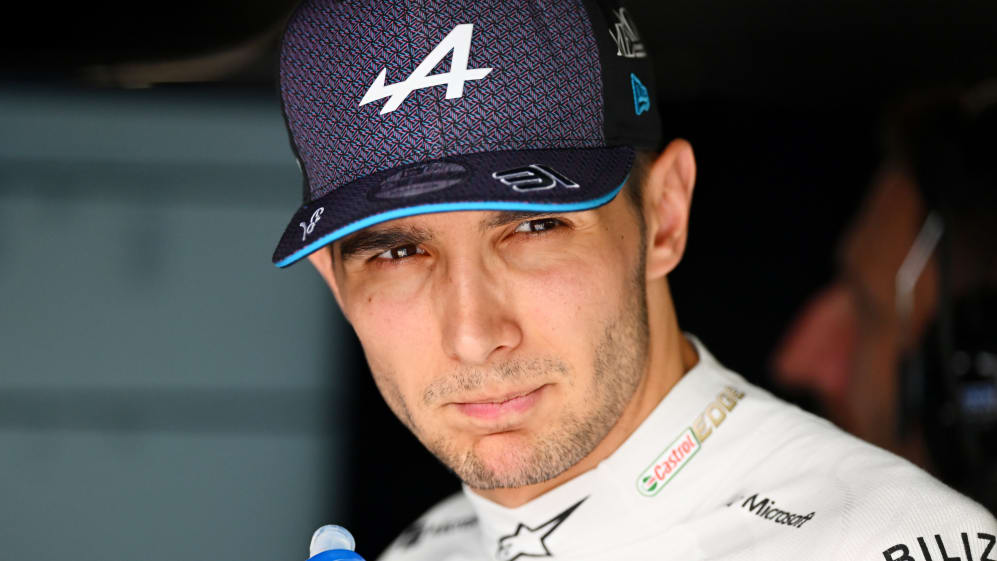 Esteban Ocon and Pierre Gasly left this weekend's Canadian Grand Prix disappointed for differing reasons. While Ocon was frustrated not to finish higher, Gasly was left ruing his poor luck that saw him unable to use the "potential" in Alpine's package.
Ocon started the race from sixth on the grid, but a fast start meant he jumped ahead of Nico Hulkenberg into fifth in the early stages – before gaining a place when George Russell crashed into the barrier.
READ MORE: Magnussen and De Vries offer differing opinions on bizarre Montreal run-off moment
However, after pitting for the hards in his first stop, he lost track position to the Ferraris of Charles Leclerc and Carlos Sainz, as well as the Red Bull of Sergio Perez – with all three drivers staying out. And, after pitting for the second time, he ended up behind the one-stopping Alex Albon.
Ocon then attempted to make his way past Albon in the closing stages of the race, but to no avail, with the Alpine racer forced to settle for eighth. And while he was happy to be back in the points, he was disappointed to not finish higher.
Asked if he was pleased with the result, Ocon replied: "Pleased? No. Probably not. Happy to be in the points again, but we were fourth before all the rounds of stops. So, we need to review what happened, why we lost to all the other cars after the stops.
"We ended up unfortunately behind Alex. It was good racing, but you can't pass them. Doesn't matter what car you have; their straight-line speed is really dangerous. We can't try and do any moves.
"It was good racing also with Lando [Norris] at the end. The consequence is we ended up behind, so we lost some points. So, we need to see what happens and come back from that."
READ MORE: Perez left 'very concerned' by lack of pace in Canada as he falls further off the championship lead
TV cameras, as well as Lando Norris, noticed that the rear wing on Ocon's A523 was oscillating quite hard, with the stewards also noting this issue. Asked after the race whether there was anything wrong, Ocon responded: "No. Carbon deflects massively.
"We see it with planes, we see it with Formula 1 cars, with front wings in general, and our rear wing has been moving since the beginning of the year.
"We need to see if that was a bit more than usual, to see if we were losing some downforce from that. But I don't think there were any issues with that."
Team mate Gasly was the only driver to start the race on the soft tyre, from 15th on the grid, in an attempt to make up places in the opening stages. And, while he did gain a couple of spots, he found himself stuck in DRS trains all race long.
READ MORE: 6 Winners and 5 Losers from the Canadian Grand Prix — Who made all the right moves in Montreal?
"Clearly wasn't our weekend in terms of luck, so we boxed the lap before the Safety Car," said Gasly. "We lost around five seconds in the first box and it just put us straight at the back of the queue.
"I must say it was very easy to find the way back in the DRS train. Very difficult to pass, and all the time you lose from being at the back is extremely difficult to recover. So, I think we are back in 12th.
"Just frustrating because we showed some good pace. We had some good speed from what the team were telling me, we were matching the pace from the Ferraris.
"And there was clearly more potential, but we've got to start to the front. The quali and what happened in qualifying [on Saturday] penalised us massively for the race."