Ocon praises 'huge step' by Alpine after claiming P6 grid slot in Portimao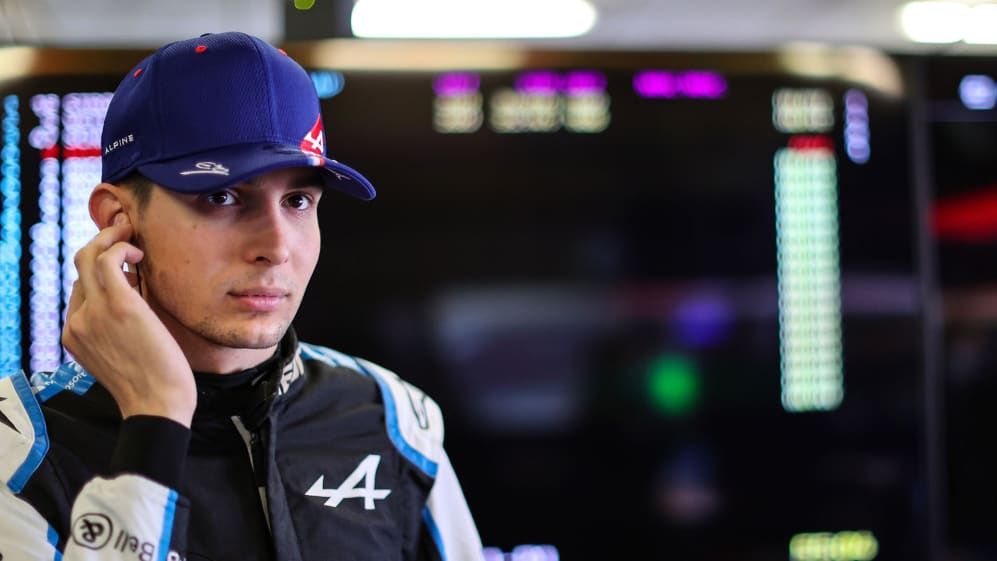 Alpine were already looking good on Friday at Portimao, when Fernando Alonso and Esteban Ocon found themselves P5 and P6 at the end of Free Practice 2. But Ocon insisted that his sixth position on the grid for the Portuguese Grand Prix had nonetheless required a huge overnight step from the Anglo-French team.
Ocon and Alonso's FP2 performances had raised both eyebrows and expectations after the team found a good set-up from the opening laps of the weekend. And with Ocon then securing his best grid slot of the season with P6, it looked like Alpine had simply continued their Friday form through to Saturday – but that wasn't the case, according to Ocon.
READ MORE: Bottas denies Hamilton his 100th F1 pole as Mercedes lock out the front row at Portimao
"Before this weekend we knew the car wasn't necessarily where we wanted it to be, but we kept searching, kept digging, and arriving into the weekend there were a few things that we needed to test and I think we made a huge step this weekend in terms of performance and feeling inside the car," Ocon said.
"On the weekend where last year it was quite tricky, we end up with having our best performance of the year, so it's very positive this weekend so far and we hope that we can keep this progress up like we are doing now and keep the level of performance as well.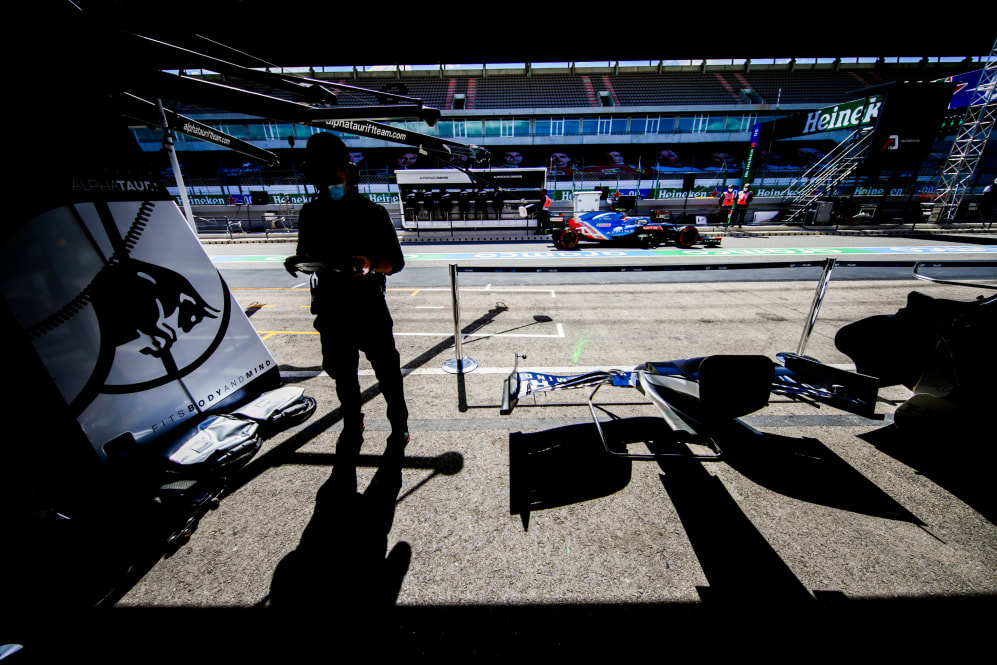 "With the changes overnight that we've done, it was a huge step – the car felt night and day from the day before," added Ocon. "We just made little adjustments for qualifying and it's that kind of thinking that is helping us to improve and perform at the moment. So well done to everyone in both Enstone and Viry because I think the hard work is paying off on the performance level so far."
READ MORE: Bottas credits 'a lot of lessons' from Imola for first pole of 2021
Despite having seen his two-time champion team mate Alonso drop out in Q2, Ocon was actually left slightly disappointed to only be sixth on the grid, feeling the car had been even better in final practice and Q2 than it was in Q3.
"It was not the best lap, I have to say, unfortunately!" said Ocon. "So I'm a bit disappointed with being sixth, I think fifth was possible today. The great lap was the Q2 one. The Q2, if I had that lap time in Q3 it would have been a different story but for everyone the conditions were tougher.
"I needed to send it into Turn 1, that was the aim and my engineer is boosting me a little bit there so that was very nice. But the Q3 conditions were very, very difficult and I almost went off into Turn 1 on the first run of Q3, so it was a little bit of resetting and getting back to it, but overall a decent lap.
"The car was more tricky to drive in qualifying than FP3, but the big step and big improvement that we've done was coming from Friday to Saturday morning," he added. "We did some minor changes in between FP3 and qualifying but the big work we did was overnight. That's where we made the huge step and the confidence that the car gave us was huge."
READ MORE: Qualifying facts and stats – Bottas' 17th pole sees him equal three-time champion's tally
Ocon will now seek to add to Alpine's tally of just three points from the first two races of the season, with the team sitting seventh in the constructors' standings currently.