Ocon says Alpine in a 'much better place' compared to last year as he praises new team mate Gasly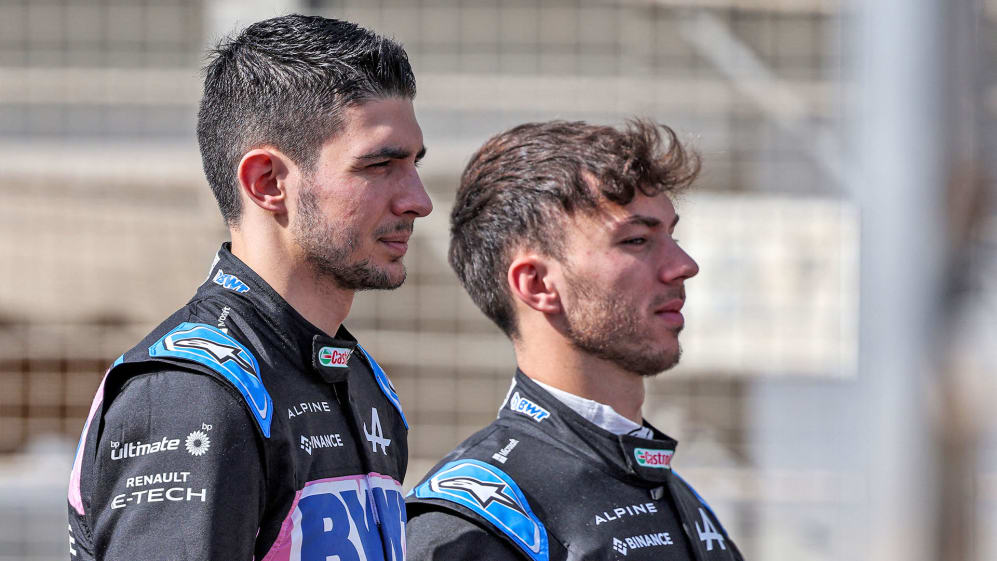 Esteban Ocon believes Alpine are in a much better position heading into the 2023 season compared to this time last year – as he also revealed how he and his new team mate Pierre Gasly "complete each other".
Ocon was in the car to start Day 2 of testing and completed 49 laps before handing over to Gasly – who turned 59 laps of his own in the afternoon – with the 2021 Hungarian Grand Prix winner set to get another go in the A523 on Saturday afternoon.
READ MORE: Zhou sets the fastest time on Day 2 of pre-season testing after Russell stops on track
While Alpine have not set the timesheets alight so far in Bahrain – with Ocon ending Day 2 of testing down in 12th behind Gasly in P10 – Ocon believes his team are having a much better go of it this year compared to this same point in 2022.
Speaking after jumping out of the cockpit, Ocon said: [We are] much more ready that we were last year. Last year we were struggling quite a lot with the car, just to keep it going on the track, and this year that is not the case at all. We almost completed the plans on Pierre's side, and my side, so it is definitely better.
"I feel it's been a good test. Good to obviously have a first feel with the proper conditions that we are going to have during the race weekend. Previous to that, it was obviously very different in Europe for the filming days, for the tyre [tests]."
He continued: "We've learned a lot in the first two days, it's been not a stressful one. We took it time by time, run by run, and it's a good understanding going on."
READ MORE: F1 team bosses reveal pecking order predictions as McLaren admit they've missed 'projected targets'
When asked about what the first few days debriefing with Gasly have been like, Ocon replied: "Very good. At the moment Pierre has a very similar feedback to mine. We complete each other pretty well, so it's been a good start."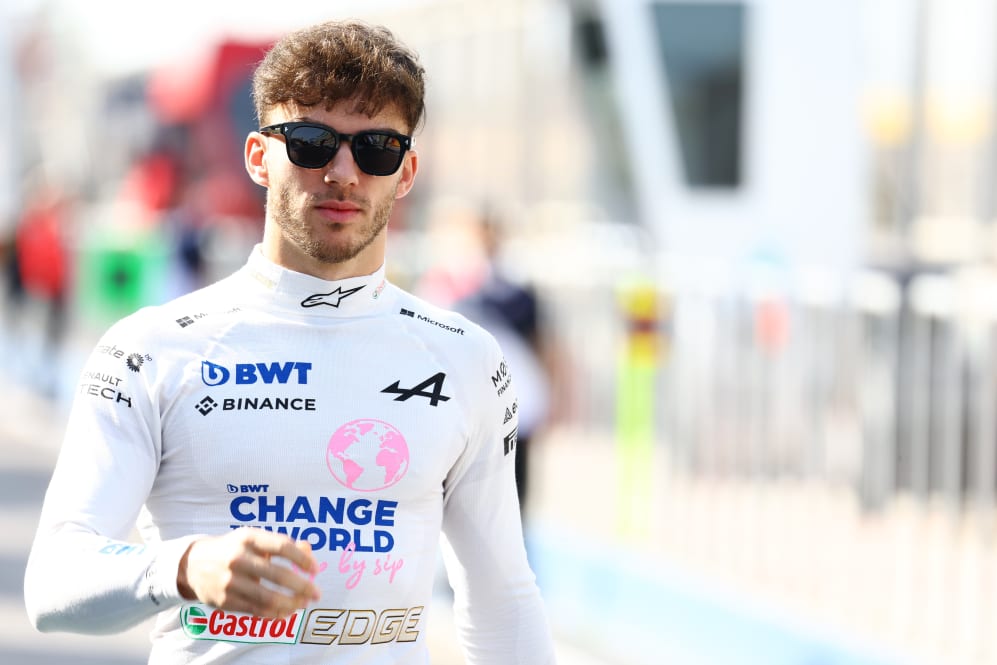 Gasly, on the other hand, is expected back in the cockpit on Saturday morning, after getting a run out in the faster evening conditions on Friday afternoon. And he echoed Ocon's sentiments by revealing there have been "no issues" with the car, although he added: "[There are] areas we can improve. But I must say it is quite clear, and quite important for me to spot or understand the car as fast as possible.
WATCH: Drama for Mercedes as Russell stoppage causes red flag on day two of testing
"And also communicate with the team in what sort of direction I want to take it, and what I like. But so far, I've been really pleased with the way the team have welcomed me and the way we've been working.
"Based on my feeling, I felt comfortable. I could spot straight away what sort of strengths and weaknesses we got from that car, what sort of direction I want to take it in, in terms of car balance etcetera."