Ocon says he's still 'eating sand' after 'very productive' first day of testing for Alpine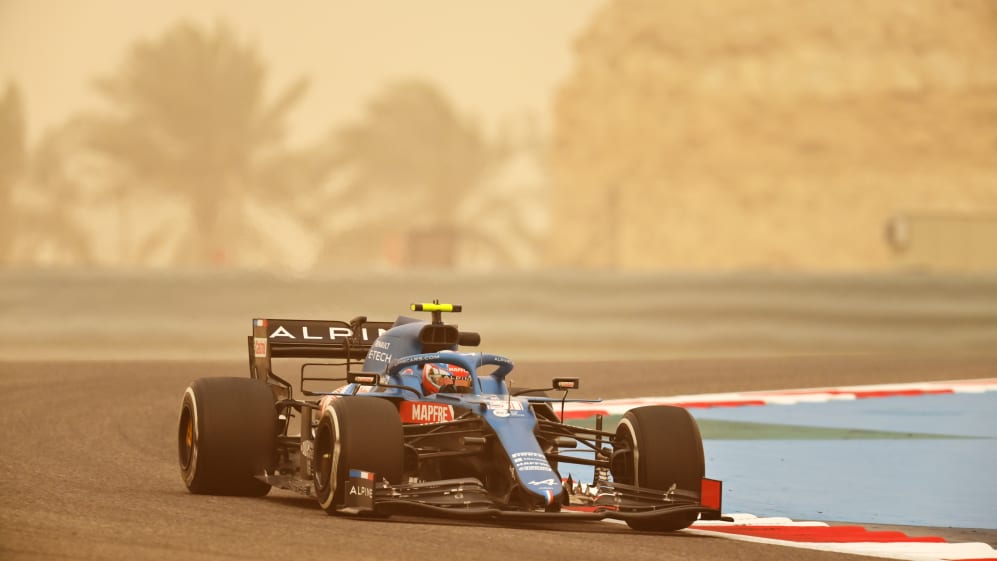 Alpine's first day of pre-season testing couldn't have gone much better according to Esteban Ocon, who completed 129 laps in the new A521 in Bahrain – even if the air turned 'crunchy' during the afternoon's sandstorm.
The sandy haze around Sakhir was no obstacle for Ocon and his Alpine as the Frenchman finished fourth in the morning – and third overall having improved in the evening's cool conditions. It all left him brimming with confidence.
WATCH: Take a first look at all of the 2021 F1 cars in action for the first time in Bahrain
"Very, very productive day, that's for sure," he began. "We completed the whole programme with ease I would say, because we had time to do a lot of pitstop practice for the guys in the end, which was great."
But the sandstorm did make the Bahrain a unique and challenging venue for pre-season testing, with Ocon going on to joke that he was "eating sand" after a day in his new F1 car.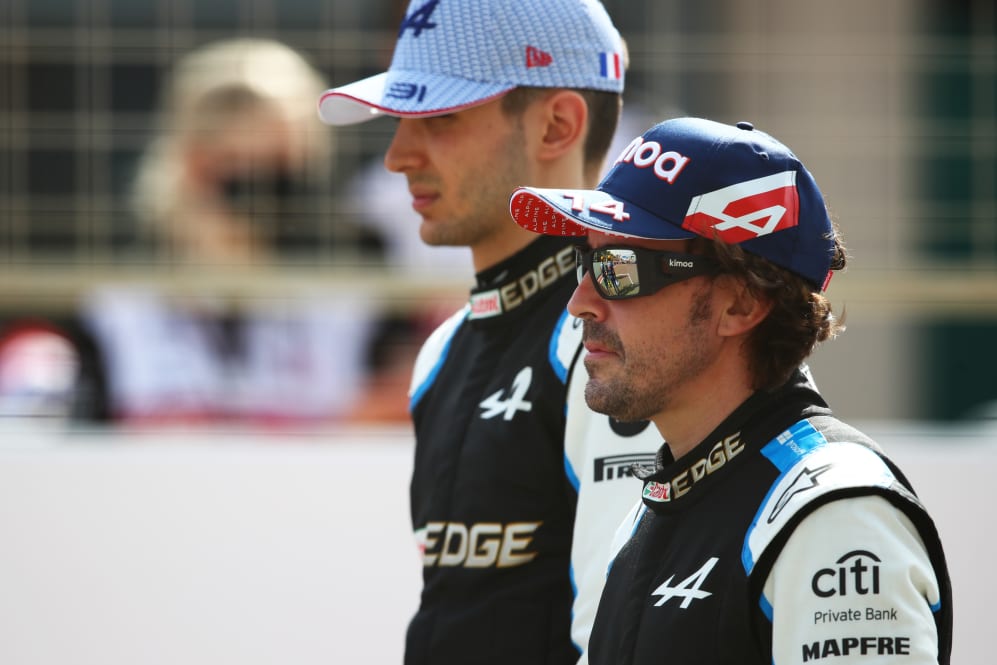 "It's quite crunchy at the moment so at the moment when I'm swallowing, I'm still, you know, eating sand! So that's not too nice, but it was difficult out there," he said.
READ MORE: Verstappen tops Day 1 of pre-season testing as Mercedes struggle in sandstorm-hit Bahrain
"Let's face it, this morning with the track being so hot, it was hard for the car as well… tricky with the tyres, tricky with the sand, but I have to say it got better towards the end of the day and we managed to put some decent laps that felt a bit nicer than the morning.
"So all in all we faced everything: tough bits and good bits today, so that's good," he added.
Only Max Verstappen, the day's eventual leader, posted more laps than Ocon and so reliability seems to be a strong point for Alpine after day one. Ocon added that he's grateful to be starting a second year with this team having raced for their previous incarnation – Renault – in 2020.
VOTE: Which is your favourite livery of the 2021 F1 grid?
"It definitely feels good to be doing the same things for a second year; I definitely feel more settled. I know what I need from the car, I know what to ask to the guys, it's just better," he said.
Team mate Fernando Alonso will be next to brave the dunes for Alpine as he takes over running on Saturday. The Spaniard revealed he has titanium plates in his jaw after a cycling accident in February, but maintained he is raring to go for the season ahead.