Only reliability problems can stop Verstappen breaking Vettel's record this season, says Webber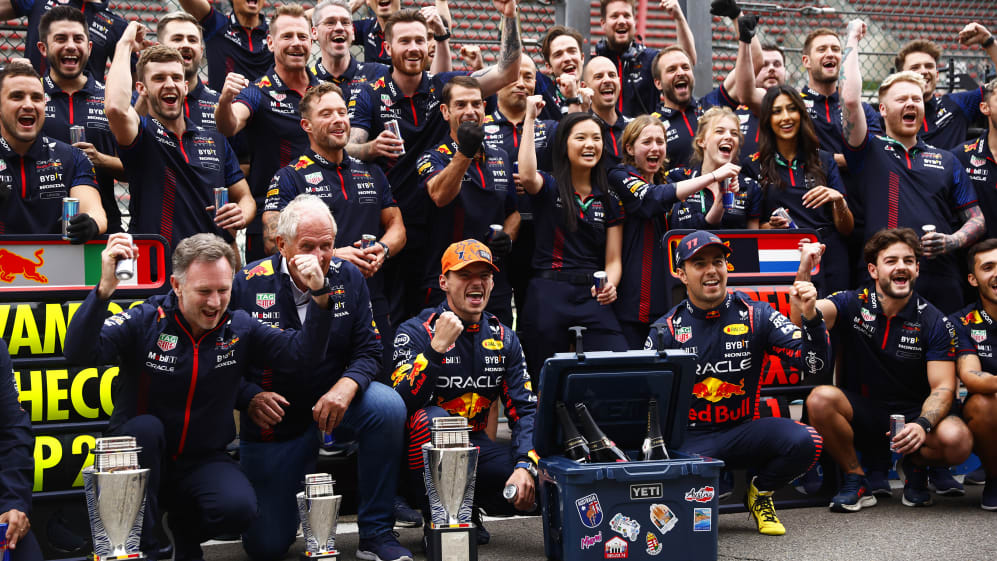 Rather than bemoan Max Verstappen's dominance this season, former Red Bull driver Mark Webber insists rivals and fans have to give "credit where it's due" for the level of performance his old team have achieved – and says only reliability issues are likely to stop the Dutchman's current run.
Verstappen notched up his 10th win of the season at the recent Belgian Grand Prix, ensuring Red Bull are unbeaten in 12 races so far in 2023, while the Dutchman is now on the brink of matching Sebastian Vettel's all-time successive victory record of nine in a row.
READ MORE: Max Verstappen on pressure, breaking records, and the search for perfection
Looking back on the first half of the campaign, Webber – who raced for Red Bull between 2007 and 2013, including a stint alongside Vettel – was full of praise for his former team and reigning double world champion Verstappen.
"I think it's really hard for people to understand this level of domination, how much work and effort goes into it," nine-time Grand Prix winner Webber told Formula1.com. "That's the big thing, you've got to give credit, people have to give credit where it's due.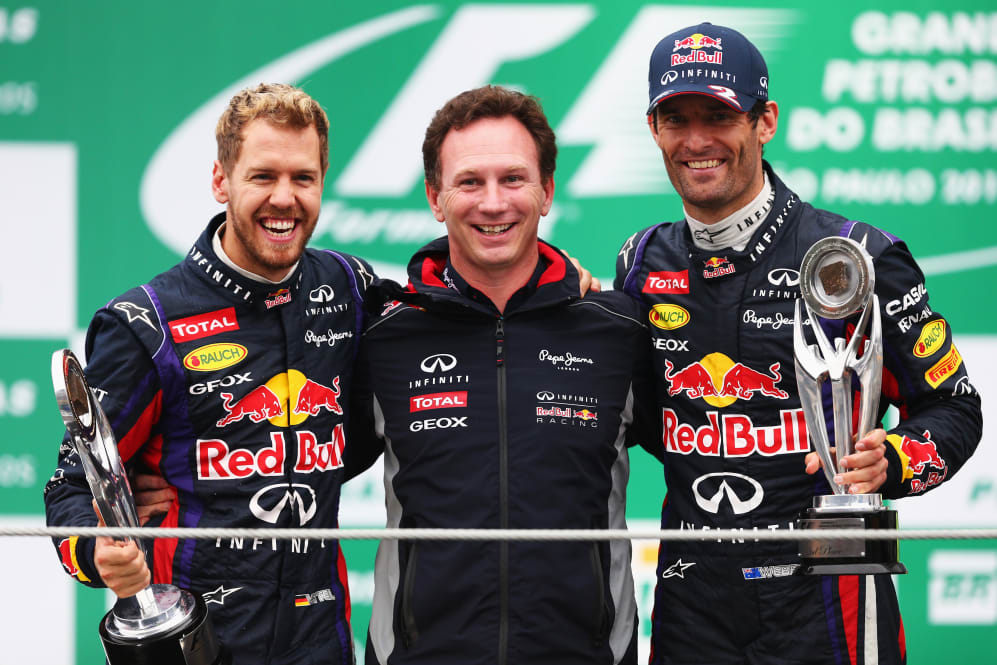 "To get that level of advantage with the depth of competition in F1… There's so many, so many opportunities to make mistakes, whether it's pit stops, reliability, presentation of the car, driver errors, but it's just been a run for the ages, and obviously [McLaren in] 1988 was the last time it happened."
Pushed on whether he can see Verstappen smashing Vettel's victory record in the races to come, the Australian continued: "It's only reliability [problems] that will stop it, I think.
READ MORE: Webber heaps praise on Piastri for 'phenomenal' first half of rookie F1 season
"I think the world would like to see him win his home race [at Zandvoort]. To do the business there would be extraordinary. He should win that one and then he's equal."
With Verstappen now 125 points clear in the drivers' standings, and Red Bull 256 ahead of their nearest rivals in the constructors', Webber feels there is more of the same to come when the championship leaders emerge from their summer break.
"He's the one out there executing, he's dancing when the curtains go back, and he goes out on stage and does it," commented Webber, who also raced for Minardi, Jaguar and Williams in F1.
F1 NATION: The Quiz of the Season So Far
"We know the level of intensity he brings – he's top drawer. For the opposition, of course, he's now well-established in his career, he's got an immense amount of experience.
"He's going to enjoy the break, he's going to come back refreshed, and I think because there's even no pressure on him, it's even more of an advantage for him."