Opinion
OPINION: How Red Bull's driver headache could have been avoided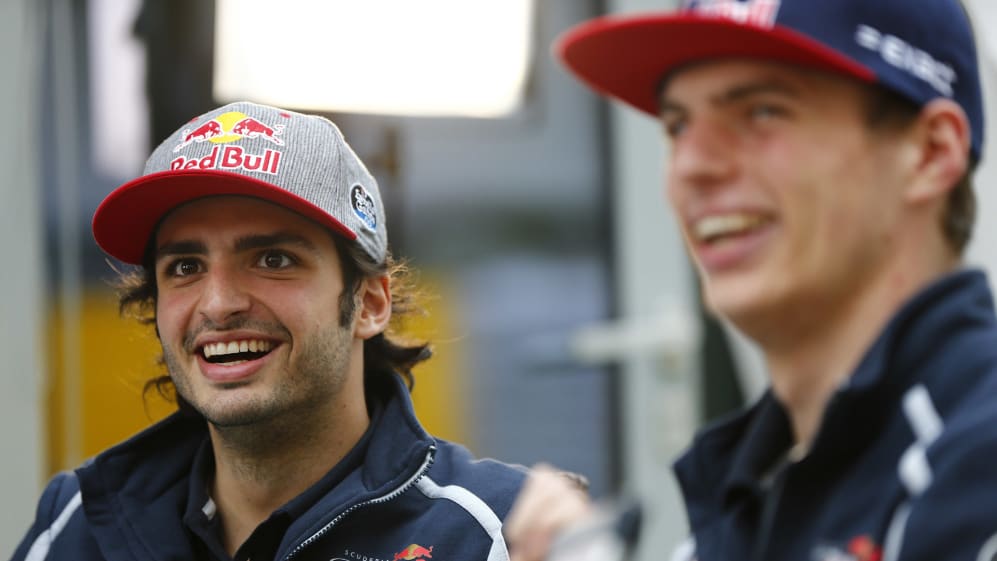 Red Bull have found themselves in a pickle this season. The man they opted to promote from their junior programme – Pierre Gasly – has, in their eyes, failed to perform in the opening 12 races. That has led them to promote – arguably sooner than they'd have liked – Alex Albon, a driver that seven years ago they had dropped, only to call him back and place him at Toro Rosso this season. Could they have avoided this pain?
That's an easy one. Yes.
Rather than signing Gasly to partner Max Verstappen, who had just one – albeit impressive – full season under his belt with Toro Rosso, they had an option to retain Carlos Sainz, a driver they knew well – and who is now performing mightily with McLaren.
The Spaniard earned his stripes during two and three-quarter years with Toro Rosso and proved to be more than a match for Nico Hulkenberg alongside the German at Renault in 2018. Signing him was the sensible thing to do. He offered them the experience they needed.
But Red Bull didn't want to do that. Firstly, they were annoyed that Sainz and his team had pushed so hard for a loan deal to Renault in the first place. They would have preferred he stayed directly in the family with a fourth season at Toro Rosso.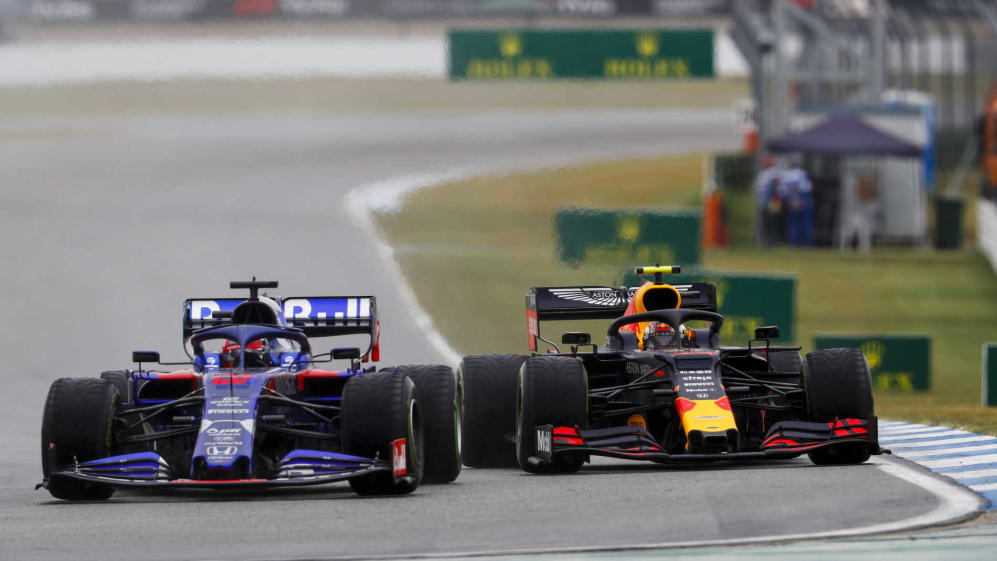 Sainz's team didn't feel that was the right call. They were concerned that was one year too many. Many in the paddock had sympathy with that way of thinking. Red Bull saw that as disloyalty, having backed the Spaniard through the junior formulae all the way to F1.
That said, they may have overlooked this if that was the only factor. But it wasn't. By signing Sainz, Red Bull would effectively be taking Renault's cast-off. The French manufacturer, and Red Bull's engine supplier, had successfully lured Daniel Ricciardo away from Red Bull from right under their noses and the Honey Badger would be taking Sainz's seat.
Red Bull don't do cast-offs, especially from a bitter rival.
READ MORE: What impact does Red Bull's driver change have on the 2020 driver market?
Some say Verstappen and Sainz wouldn't have got on and that was another reason for Red Bull to avoid the Spaniard. Sure, there were times when they clashed during their one and a bit years together as team mates at Toro Rosso. But that shouldn't have been a problem for two reasons.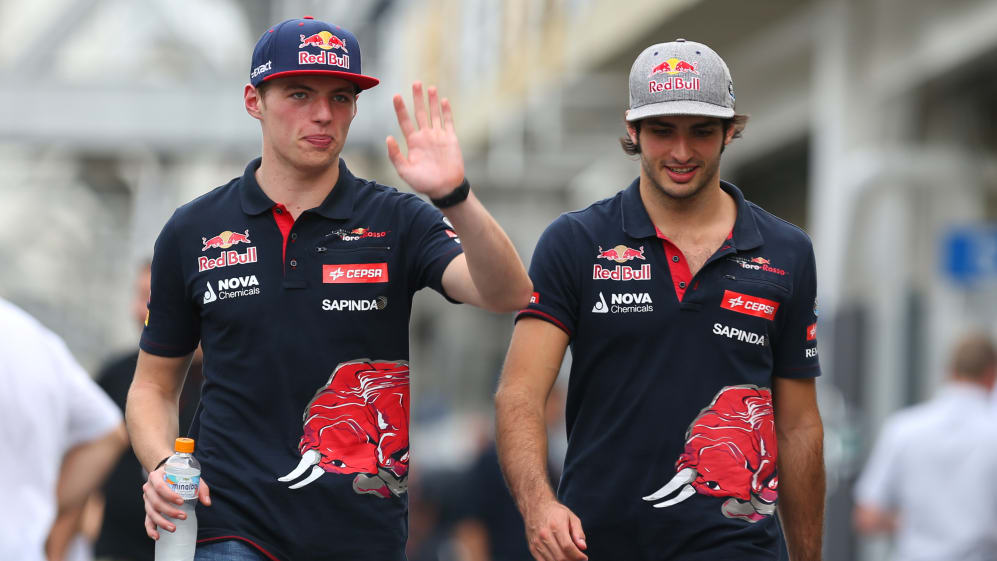 First, Red Bull can cope with inter-team rivalries. They dealt with Sebastian Vettel and Mark Webber. And then with Verstappen and Ricciardo when things started to get tasty. Second, Verstappen and Sainz actually get on well these days. They were much younger then. Now they're mature, experienced Formula 1 drivers.
Ultimately, Red Bull released Sainz and McLaren, who failed to land Ricciardo, snapped him up on a two-year contract that gave Sainz the stability he craved after years of one-season deals.
At this stage, Red Bull were comfortable. They did, after all, have Gasly, who scored 29 points to team mate Brendon Hartley's four during 2018, including a superb fourth in Bahrain. Sainz, meanwhile, was heading to a team that was the slowest of all at the final race of the season.
But Gasly didn't adjust to life at Red Bull very quickly. There were flashes of speed, such as fourth at Silverstone – or his qualifying pace at Baku - but there was no consistency. He often appeared too brittle in the face of adversity. In contrast, Sainz has been Mr Consistent, rebounding from three tough races to score points in eight of the next nine.
READ MORE: What next for Pierre Gasly?
That leaves him seventh in the drivers' standings, just five behind Gasly who was driving a car that, in his team mate's hands, has won Grands Prix and been used to compete for second in the drivers' standings. Sainz's experience is shining through while Gasly's inexperience is causing him pain in the spotlight, which is tough for the Frenchman as there is clearly plenty of talent there.
Speak to McLaren and they'll tell you that Sainz, who has more than double the number of points of his exciting rookie team mate Lando Norris, has done more than just score points. He has galvanised the team. He moved to the UK just so he could be close to the factory – and he (and to be fair Norris, too), is in there considerably more than any of the team's recent drivers.
His technical feedback is on point, and he is getting the most out of the package at every race, providing vital motivation for the trackside team as well as back at the factory, while also helping drive and inspire team mate Norris.
These are all qualities that Red Bull could desperately do with now as they crave the chance to make the most out of a car that could, at the very least, give Mercedes a stronger challenge than Ferrari are currently offering in the constructors' standings.
Instead, they are being forced to rely even more on Verstappen, as well as off-loading a driver mid-season and replacing him with another – Alexander Albon – who has shown great potential but is just as green as Gasly was when he joined.
Swap shop: drivers who switched teams mid-season
The British-born Thai may shine in the remaining nine races – the talent is there no doubt, but so too is the pressure and expectation, particularly against such an unrelenting team mate.
That's not Sainz's problem of course. He's gone from a driver whose F1 future looked uncertain a year ago to a prized asset. And who knows, maybe Red Bull will one day come calling again.