Feature
OPINION: What next for Pierre Gasly?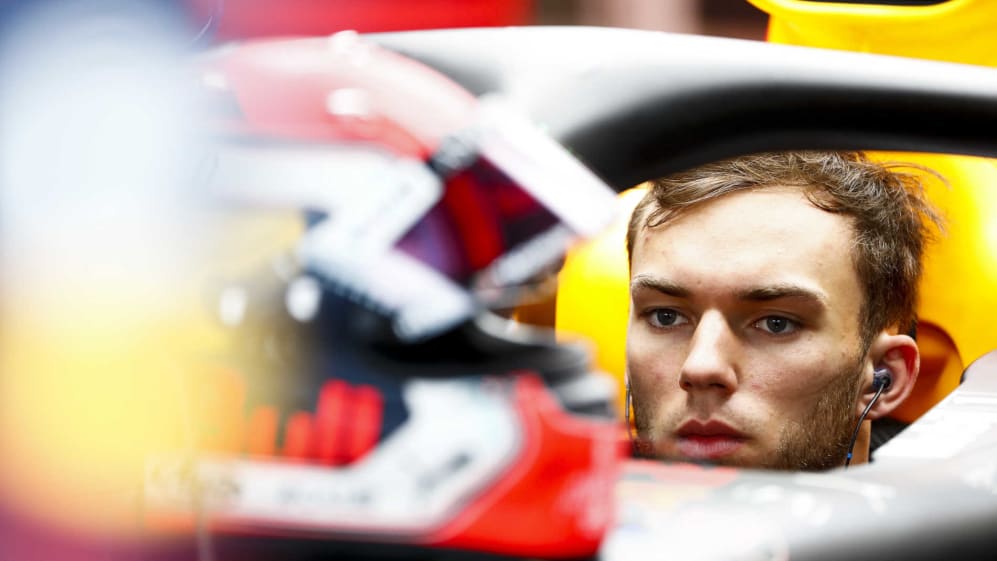 After being replaced at Red Bull by Alex Albon from the 2019 Belgian Grand Prix onwards, where does Pierre Gasly's future lie? David Tremayne looks at the Frenchman's path after his demotion back to Toro Rosso for the rest of the season.
If you look back to the recent summary dismissal of Dan Ticktum as Red Bull's Japanese Super Formula driver, the demotion of Pierre Gasly should not altogether come as a surprise - although the team had made noises about him having until the end of the season to prove himself.
But Formula 1 is a hard game, and its path is littered with those deemed not to have made sufficient impression and progress by Dietrich Mateschitz's driver advisor, Dr Helmut Marko. He was brought up in a tough environment while racing from town-to-town with his friend Jochen Rindt, where you were left to your own devices if anything went wrong. As it did when Marko spun his father's Chevrolet down an embankment and had to make his own way home. Or when, in his first race in BRM's P160, in France in 1972, his career was ended when he was blinded in one eye by a stone thrown up by either Ronnie Peterson's March or Emerson Fittipaldi's Lotus. He had, impressively, been fighting for sixth with them at the time. At the mini-Nurburgring that was Clermont-Ferrand…
Marko is as hard a taskmaster as they come. Ask Daniil Kvyat, who was demoted from Red Bull to Toro Rosso in favour of Max Verstappen in 2016 and only really brought back into the Red Bull fold this year because they had run out of suitable alternatives.
He now has nine races in which to blow away Kvyat, which he absolutely must do if he is to maintain some sort of reputation.
Kvyat had just finished on the podium alongside Nico Rosberg and nemesis Sebastian Vettel in China, but that counted for nothing when the axe fell after the ensuing Russian GP.
A year ago Gasly was widely regarded as le comingman, as he outperformed New Zealander Brendon Hartley at Toro Rosso. He'd been promoted late in 2017 after coming good and winning the GP2 Championship in 2016 and then finishing strongly as runner-up in Super Formula the following year before making his F1 debut in Malaysia.
ANALYSIS: Why Red Bull made their latest blockbuster driver swap
Ironically, he replaced Kvyat. In five races, his best placing was 12th in Brazil. But in 2018 he looked better, with a best placing of fourth in Bahrain, plus lower points in Monaco, Hungary, Belgium and Mexico.
It was always going to be tough being Verstappen's team mate in 2019, and he struggled right from the start. He was uncomfortable for a long time in the car, and as Verstappen took two wins, a second-place, two thirds, five fourths and two fifths to lie third on 181 points – only seven off Mercedes's Valtteri Bottas – Gasly's tally was only 63 points and sixth place from points finishes in Bahrain, China, Spain, Monaco, Canada, Britain and Hungary. His best was fourth at Silverstone, but much more was expected, especially as Red Bull still trail Ferrari in the constructors' championship with 244 points to 288.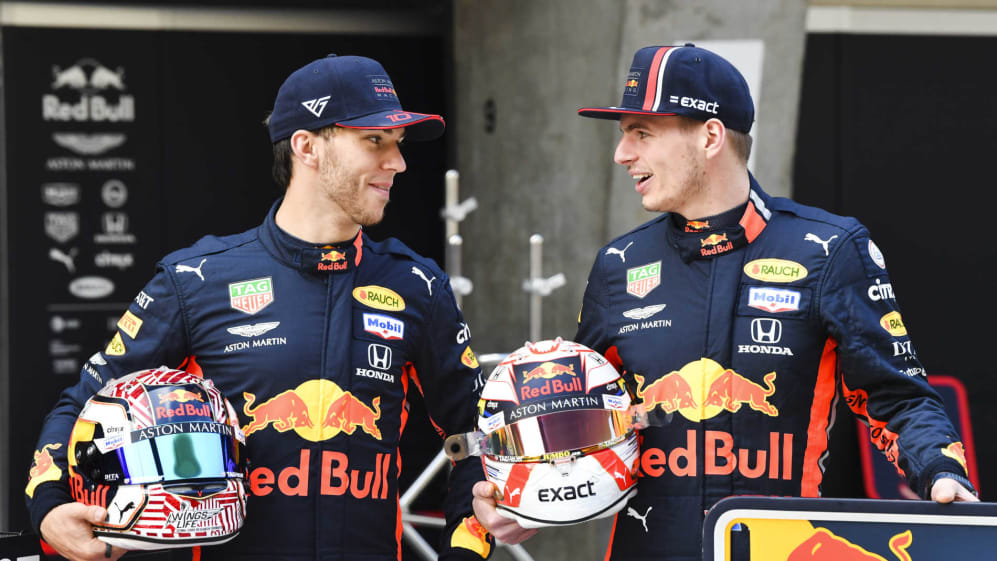 So where does all this leave the 23-year-old from Rouen?
In some ways his destiny lies in his own hands, in others it does not.
He now has nine races in which to blow away Kvyat, which he absolutely must do if he is to maintain some sort of reputation.
At the same time, he must hope that Albon faces the same problems against Verstappen as he did, in which case there might just be a chance of getting back into Red Bull for 2020 if nobody else attracts Marko's attention in the meantime.
READ MORE: Albon vs Gasly - The Road to Red Bull's driver swap
But if Albon stars and does a strong job against the man widely regarded as the only driver currently likely to unseat Lewis Hamilton, Gasly could face a bleak future in F1.
Again, if there is no suitable hotshoe on the horizon (and Patricio O'Ward, Ticktum's replacement, has a long way to go before he is ready to jump to F1) he might get another season with Toro Rosso if he is lucky. But driving for Red Bull's junior team is one thing if you are still seen as an upcomer, quite another if you are sent back there and seen to be on your way back down a snake instead of climbing a ladder of promise. In that case, by 24 Gasly could find himself contemplating a broken dream of becoming world champion and instead investigating the more lowly worlds of sportscars and Formula E, like former Red Bull hopefuls Jean-Eric Vergne and Sebastien Buemi.