Opinion
OPINION: Renault's recent resurgence is real – and the future looks bright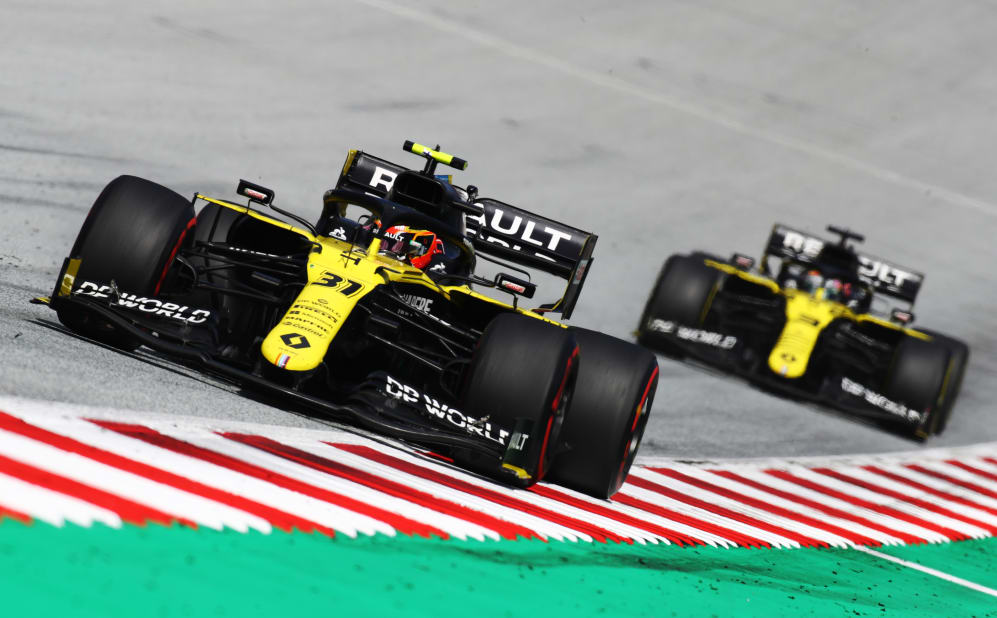 With four strong points-scoring races on the bounce for Daniel Ricciardo, Renault are a respectably strong contender in the increasingly tight fight for P3 in the constructors' championship. With the dramas which befell Carlos Sainz and Lando Norris in Russia keeping McLaren stalled on 106 points, Racing Point have crept closer with 104 while Renault menace with 99.
And yet, the Australian admitted after finishing fifth in Sochi that he had gone there, fresh from an excellent showing in Mugello, fearing the worst. The Black Sea track has never been his favourite and he said that he was pretty pessimistic about how both the car and himself would be there.
But he went so well that he was second in FP1, third in FP2 behind the Mercs, 10th in FP3, sixth in Q1, fastest in Q2, and fifth in Q3 and thus fifth on the grid. Being a second off Lewis Hamilton's pole-winning time was respectable.
ANALYSIS: What the data showed after Ricciardo's 'I'll drive faster' message
Ricciardo admitted that his fifth place in the race was encouraging. After he was eighth in Styria and Hungary, Renault unlocked something at Silverstone, where he was a decent fourth in the British GP, and after disappointments in the Anniversary GP there and in Spain, he bounced back with fourth and fastest lap in Belgium, sixth at Monza, and fourth in Mugello.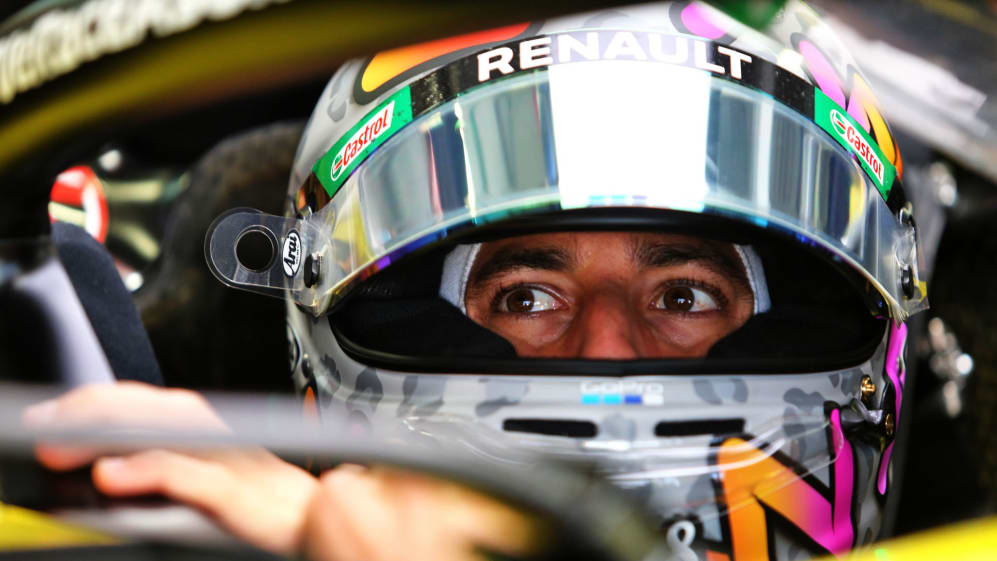 Indeed, the podium that is the subject of the now-famous tattoo bet with team boss Cyril Abiteboul seemed within his grasp after a superb restart towards the end of the Tuscan GP which briefly saw him run second between the Mercedes, and only turfed out of third place by Alex Albon on the 51st of the 59 laps.
The R.S.20 is clearly very good in slow-speed corners, and not too shabby when trimmed out for straightline grunt, but it still needs work in the medium- and high-speed stuff.
READ MORE: Ocon concedes 'Ricciardo had better pace' after Renault swap drivers on track in Russia
But there is a strong momentum building in Enstone and Viry-Chatillon, and it was that fifth at Sochi that Ricciardo says has really been good for his confidence now and his belief that they can "make something happen" before the end of the season and his move to McLaren.
For many reasons that had nothing to do with Covid-19, 2020 began as a worrisome year for Renault, with ongoing concern about the F1 team's very future, the controversial strength of Racing Point and the unexpected rise of customer-engined McLaren. But it soon became clear that they had made good progress with the Renault E-Tech 20 engine over the winter.
Esteban Ocon has work to do on his qualifying and race speed before he can challenge his highly experienced and very quick team-mate more consistently, but, overall, the future looks good.
Fernando Alonso is already onboard as Ricciardo's replacement for 2021, and recently visited both Enstone and Viry-Chatillon. He will almost certainly run the 2018 test mule somewhere in the not too distant future.
READ MORE: Alonso completes simulator session and seat fit at Renault as he bids to get 'ahead of the game' for 2021
Perhaps the real secret weapon lurking within the Regie, however, is their new boss Luca de Meo. He is not only a race fan, but a man who completely understands the value of the sport to marketing. Back in 2005 and 2006 when Renault won the World Championships as a manufacturer (as opposed to when it won four on the bounce subsequently with Red Bull between 2010 and 2013), they never really seemed to make the most of the publicity bonanza that ensued.
Now, with De Meo, they have somebody who is very keen to highlight Renault's racing involvement. So much so that the team will be rebranded for 2021 as Alpine, the operation that in the old days handled their competition programmes.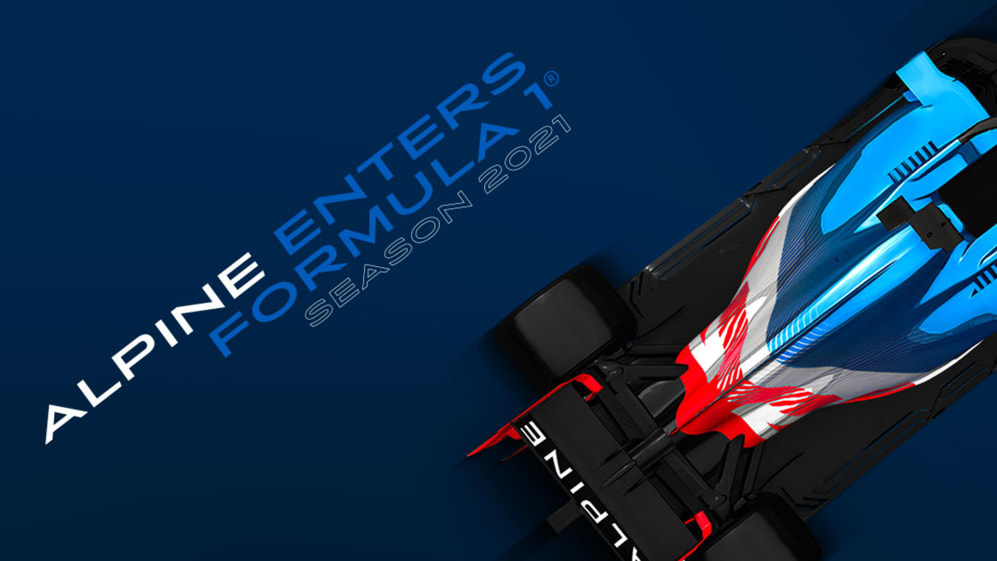 This return to roots is a very important indication of the passion and appreciation of history that De Meo is bringing to the game, which arguably has been missing from Renault's F1 efforts this time around.
The very first Renault F1 car was actually an Alpine, the A500 designed by Automobiles Alpine boss Andre de Cortanze back in 1975. It was the testbed for what became the F1 world's first turbocharged race car, the Renault RS01, and staff from Dieppe were transferred to Viry-Chatillon as Renault absorbed the smaller operation.
READ MORE: Renault to rebrand as Alpine F1 Team in 2021
Now De Meo intends to use the Alpine brand once again in a wholesale revamp of Renault's operations. It will be one of four business units at the centre of which will be F1 and other motorsport activities including sportscar racing.
The intention is to strategically place motorsport at the centre of a business system that includes engineering, branding, commercial and industrial arms, thus making it a fundamental part of Renault's whole future and ensuring the "perpetuity of motorsport."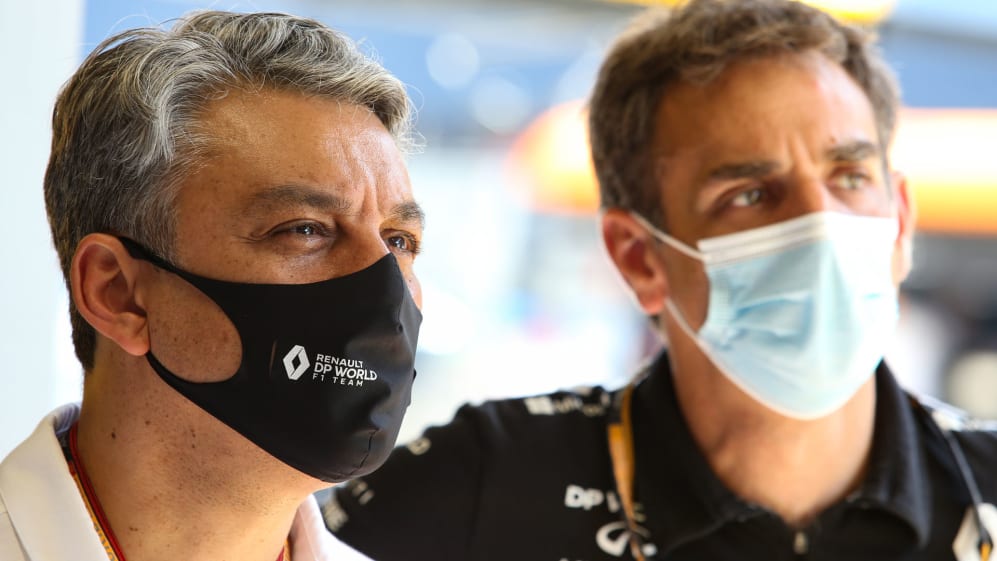 This must have been music to Abiteboul's ears, as was De Meo's comment about his interest in the sport.
"I am a car guy. And I am not going to be the guy that turns off the lights on 43 years of involvement in F1. This is why I am coming up with this idea to turn this thing around and build a new story. From a business point of view sometimes you need to mix the ingredients you have in a different way. Of course I have been challenged. You always find someone who says we should not be doing that. But I was one of the kids who came to Monza with a flag, when I was 10. That's me. I like that."
The Alpine switch is as bold a statement of intent as signing Fernando, and De Meo sees the popularity and reputation of Renault's former world champion as a key part of a big future. You can bet that the Italian and the Spaniard will be monitoring Daniel Ricciardo's continuing progress in the final seven races of 2020 like hawks.