'He chooses size, but I choose the design' – Ricciardo reveals podium tattoo bet with Renault boss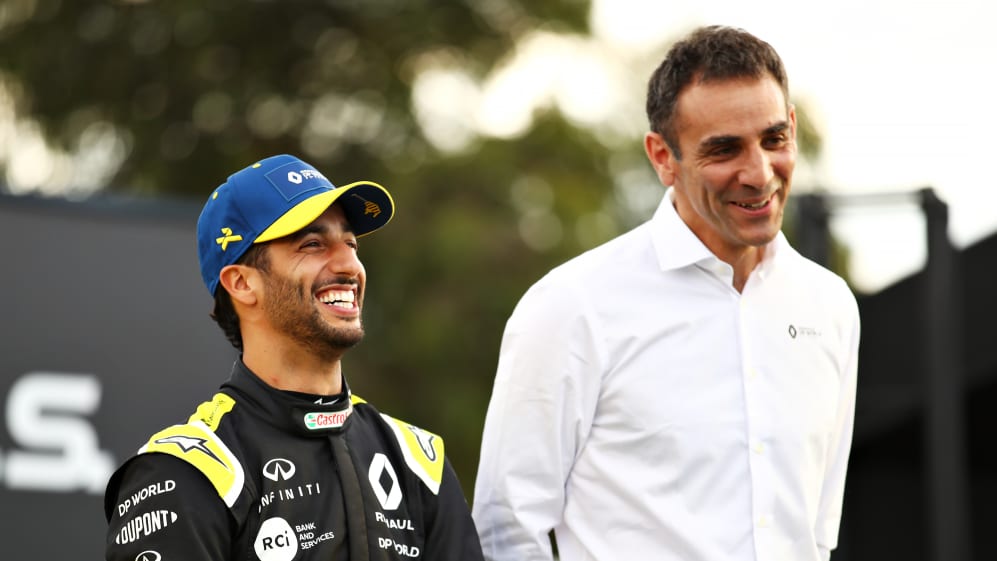 Daniel Ricciardo stated ahead of the start of 2020 that his plan was to end up on the podium at some point this season. And it's a target he was still working towards ahead of the Spanish Grand Prix – while there's now the added sweetener that achieving it will result in Renault Team Principal Cyril Abiteboul getting his first tattoo...
Speaking in Barcelona, Ricciardo revealed the details of a bet he'd made with his boss that if the Australian should score Renault's first podium since their return to the sport in 2016, Abiteboul would get a tattoo.
"It's a bit foggy," said Ricciardo, "but I believe he chooses placement and size, but I choose the design. But we'll clear that up. But it's a tattoo and he does not have any, so it's a big deal for Cyril."
READ MORE: Ocon keen to 'fight with the bigger boys' after 'fun' drive to P8 at Silverstone
Asked about the design he was cooking up for his team boss, Ricciardo replied: "I don't know, I think it will be something probably a little spontaneous, spur of the moment. But it's got to be something funny that when he looks at it, he shakes his head and it's like, 'Remember those times?' One of those ones."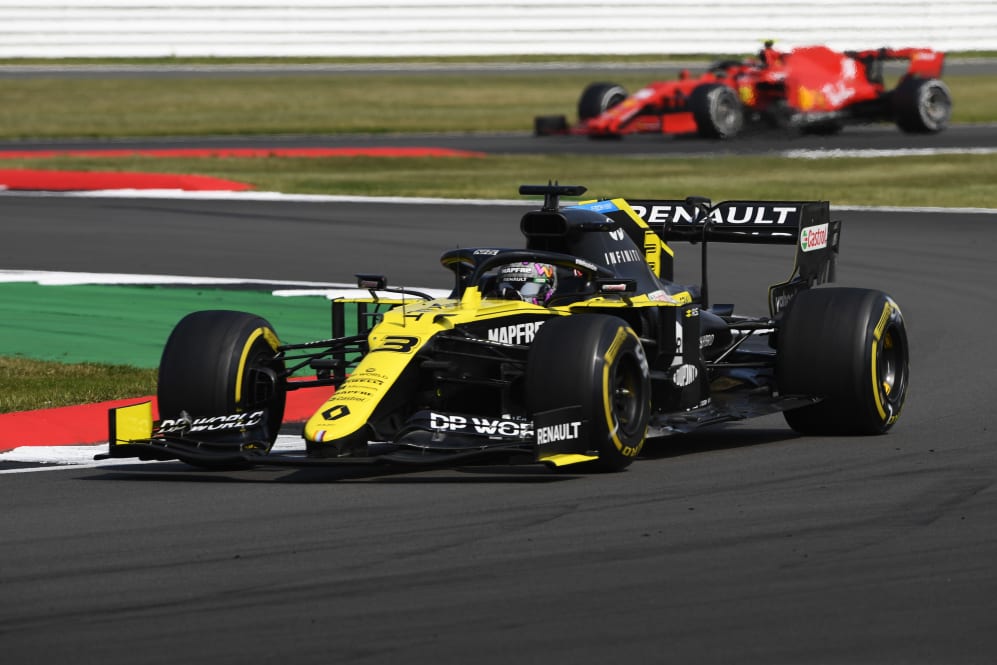 Ricciardo added that he'd be "lying" if he said that he wouldn't be disappointed to not score a podium in 2020, saying that: "It's more if the opportunity presents itself and we miss out on that, for sure I'd be disappointed. But if I race every race my hardest and I'm finishing sixth every race because of that, then I'm probably not going to be devastated.
"But I do want to stand back up there and be delivered a trophy on a robot or whatever they're doing now. I miss that. And I'll probably get a fine for drinking out of my shoe, but it will be worth it."
READ MORE: 'The race just kept getting away from us' – 14th place Ricciardo explains where it all went wrong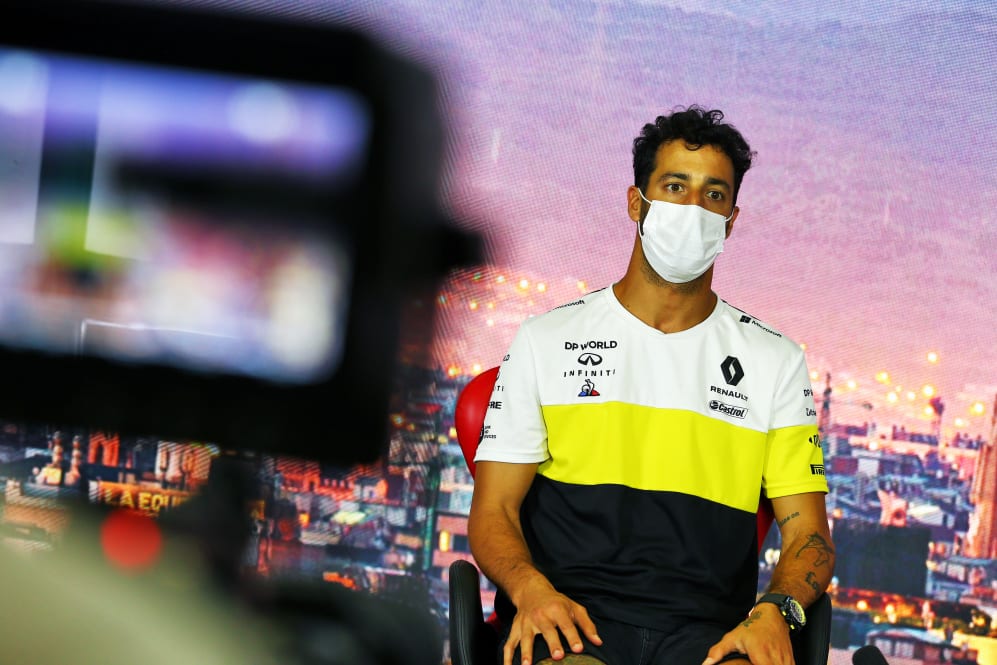 Meanwhile, Abiteboul ending the year 'inked' isn't as far-fetched as some might think, according to Ricciardo, who said the 20 points he'd scored in 2020 – compared to the six he had after the same amount of races in 2019 – demonstrated how his current Renault R.S.20 was "considerably better" than its predecessor.
"I feel it should be even more [points than 20]," said Ricciardo. "I think the car certainly has made a big step forward and it goes back to the first practice in Austria, after such a long break, jumped in the car and it just felt easy, and it was nice to drive and it was just there, really, from the get-go. It's been strong and I think 20 points is great but there's more in that so it's considerably better.
"I think we've proved we're a Q3 car," he added, referring to his qualifying performances this year, having ended up P5 on the grid at the 70th Anniversary Grand Prix.
"Maybe a top five could be a stretch… [but] I think the only way we kind of miss out on Q3 is if we make a mistake on our lap perhaps. But I think typically if everything's running smooth, then we should be there. We'll see what happens here but I'm excited to get some more good qualifyings and then convert them to a good race."