Opinion
Writing was on the wall for uncompromising Arrivabene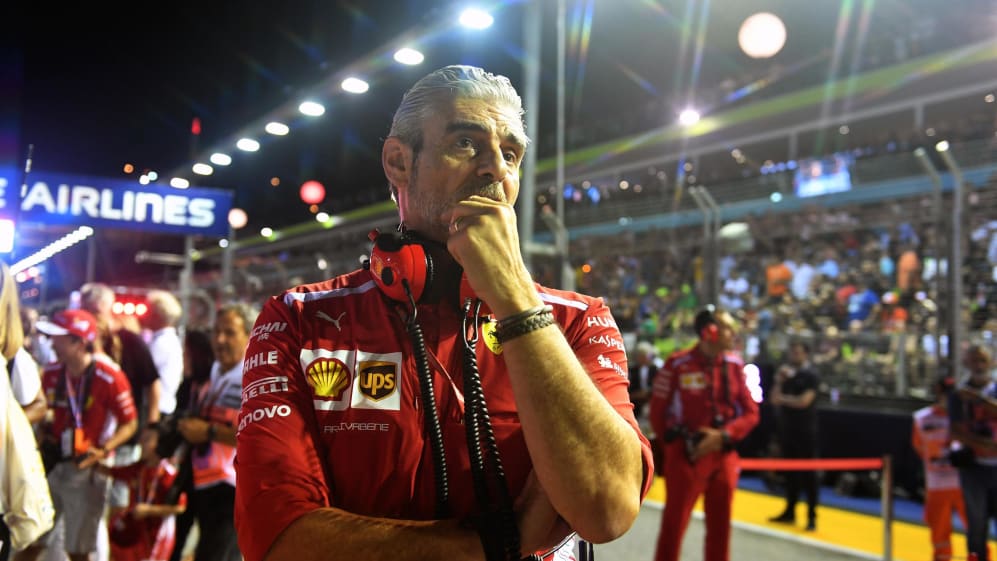 The writing had been on the wall for some time. But today came the official confirmation that Maurizio Arrivabene's time as Ferrari Team Principal had come to an inglorious end.
History is unlikely to be kind to the Italian's tenure as head of Formula 1's most famous team, his four years in charge accounting for almost half of the Scuderia's current championship dry spell. A divisive character, Arrivabene's rule was uncompromising and, in many quarters, proved to be unpopular. And having failed once to capitalise on his team producing a car arguably the equal or better than that of their German rivals, it appears that his failure to do so a second time in 2018 was the final straw.
Arrivabene had been involved with Ferrari for far longer than just his four years at the helm of the team. He joined Philip Morris over 20 years ago, rising within the company's ranks to find himself sat at the table of the F1 Commission a decade later as representative of all the sport's sponsors. It was this experience that was cited as one of the major factors in his appointment to the role of Team Principal, when he was given the opportunity by Sergio Marchionne, himself still settling into his new role as head of parent company Fiat Chrysler.
Arrivabene's rule by fear fractured his team and ultimately failed his employers
Despite Arrivabene's initial public-facing moves being to play up to the fanbase and exude an aura of inclusion and friendliness, his first decisions, as observed by those of us who work inside the paddock, were completely at odds with the smiles and bravado. The walls, both physical and metaphorical, were quick to go up around the team. But far from creating a safe environment in which the once mighty outfit could rebuild, it appeared that what was being built was a system built on the fear of failure.
For some, Arrivabene was seen as little more than a Marchionne puppet and a man who simply did as he was ordered by a boss determined to obliterate the long shadow left by Luca di Montezemolo and establish his own legacy on the brand. Yet for others, the style of Arrivabene's leadership was seen as being entirely of his own making. Those that had known him throughout his time with the team's longest standing partner believed that what they were witnessing was the true side of the man, now emboldened by power and position.
Yet far from acting as a unifying force, many felt Arrivabene's rule by fear fractured his team and ultimately failed his employers. The reality seemingly became one of a team that spent so long looking over its shoulder that it stumbled through not paying attention to what stood ahead. The frustrations created by fear ultimately seemed to reveal themselves as anger, the heavy burden being carried by both of the team's drivers showing itself in the most public of fashions in radio messages which on face value were hyped as being little more than meme-worthy banter, yet under the surface spoke to deep division, disappointment and desperation.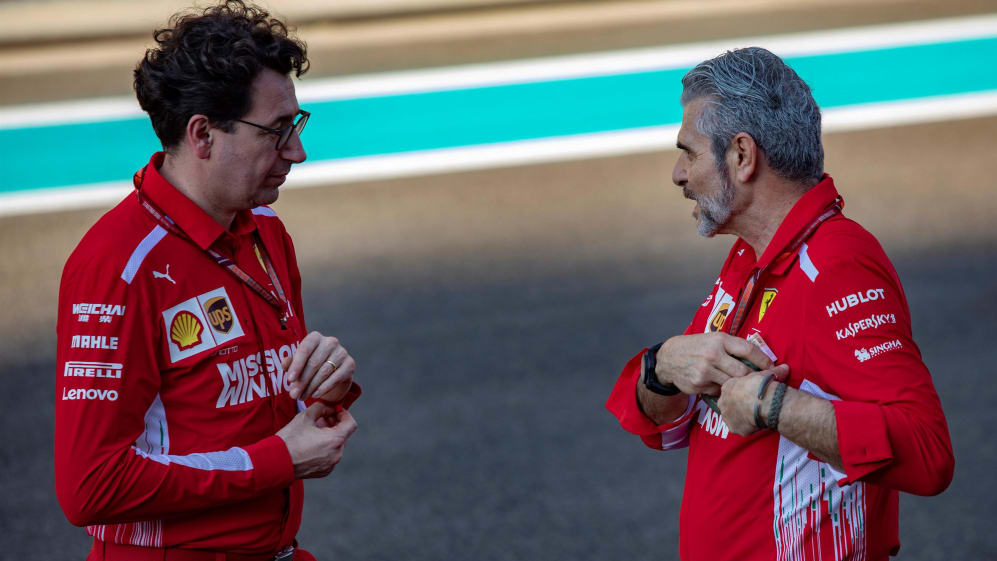 If rumours are to be believed, Sergio Marchionne had already made moves to replace his Team Principal. Just as it is understood that he had already lined up Charles Leclerc for a 2019 seat at Ferrari, so it now seems that he had prepared the "Marlboro Man's" path to the door. With Marchionne's sudden and tragic passing however, Arrivabene might possibly have thought he'd be given a stay of execution. And yet it was in the immediate aftermath of Marchionne's death that the pieces truly circled around Ferrari's Team Principal.
Whether he had already been anointed as the natural successor to team leadership under Marchionne or not, the team's technical head Mattia Binotto soon emerged as the man most likely to replace Arrivabene at season's end. Rumours swirled as races were missed. Team personnel press conference line-ups changed at the last minute as team politics started to creep outside the walls erected by the man who increasingly looked set to be undone by the festering infighting he'd done so much to promote within their confines.
And all the while, the sharks circled. Mercedes, Renault, McLaren… apparently, they and others all offered Binotto a way out. The man who had brought Ferrari a car with which they could have won two world championships became their most important asset. And in a battle between himself and Arrivabene, only one man was ever going to win.
If this was football, one could argue Arrivabene might not have lasted beyond the end of 2017...
And so here we are.
With Ferrari moving onto their fourth Team Principal in five years, is it fair to pin so much of the blame for the team's failure to win championships on the back of one man? With the burden of such a rich and successful history, is the position now nothing but a poisoned chalice?
If this was football, one could argue Arrivabene might not have lasted beyond the end of 2017. Yet motorsport, by its nature, requires far longer for the impact and influence of a new manager to play out. And so, after four years of his leadership, perhaps we can ably reflect on what Maurizio Arrivabene brought to Ferrari. For if it wasn't the championships that were sought, it must have been something.
Sadly, you will find no happy epitaph here. The era of Ferrari dominance in the 2000s led by Jean Todt, Ross Brawn and Rory Byrne saw a team ruled by structure, process and delegated responsibility. It was a team in which pride played as crucial a role as performance, indeed with each one begetting the other. Arrivabene's legacy will forever be the opposite. And while the indelible pride of pulling on a red shirt still existed, the joy that went along with it seemed over recent years to have fallen in short supply.
With the apparent architect of the self-inflicted wounds of recent years now gone, the New Year seemingly arrives with new beginnings. The man held up as the shining light in the team's most recent glories now leads the Scuderia, they have one of the greatest drivers of his generation behind the wheel of one car and one of the most exciting youngsters in a generation in the other.
All who have the honour of wearing Rosso Corsa will enter the year under no illusions of the enormity of the job that stands before them. Yet all will be equally aware of the mistakes made over the last few years. One hopes that the joy of racing returns to the Scuderia in 2019 along with that basic but crucial tenet of success – that performance begets pride begets performance. And that teams win and lose as one united, unified body.