Podcast
Otmar Szafnauer on steering Force India back from the brink – and leading Racing Point into the future
If it hadn't been for stuffing his Reynard Formula Ford 2000 car into the wall at the Indianapolis Motor Speedway in 1995, Formula 1 may never have come to know the colourful character that is Racing Point's Team Principal Otmar Szafnauer.
And that's just one of the intriguing threads discussed on this week's edition of Beyond The Grid, presented by Bose.
Born of German and 'Austro-Hungarian' ancestry - 'Safnauer' is German, while the Hungarian-style 'z' was added in later – Szafnauer began his career at the Ford Motor Company in 1986. By 1991, however, he was dovetailing his day job with dreams of becoming a world champion racing driver, after attending the famous Jim Russell Racing Driver School. Those dreams, however, came to graunchingly abrupt end when he crashed while trying to qualify for the prestigious, Indianapolis 500-supporting feature race in the 1995 USF2000 series.
"I went wide, got up into the marbles and I just understeered into the wall," Szafnauer tells host Tom Clarkson. "[That] caused quite a bit of damage. It didn't hurt, I wasn't injured, but I damaged the car enough that I had to spend a lot of money to fix it. It was the first time that I didn't drive my own car but rented a car, which wasn't great."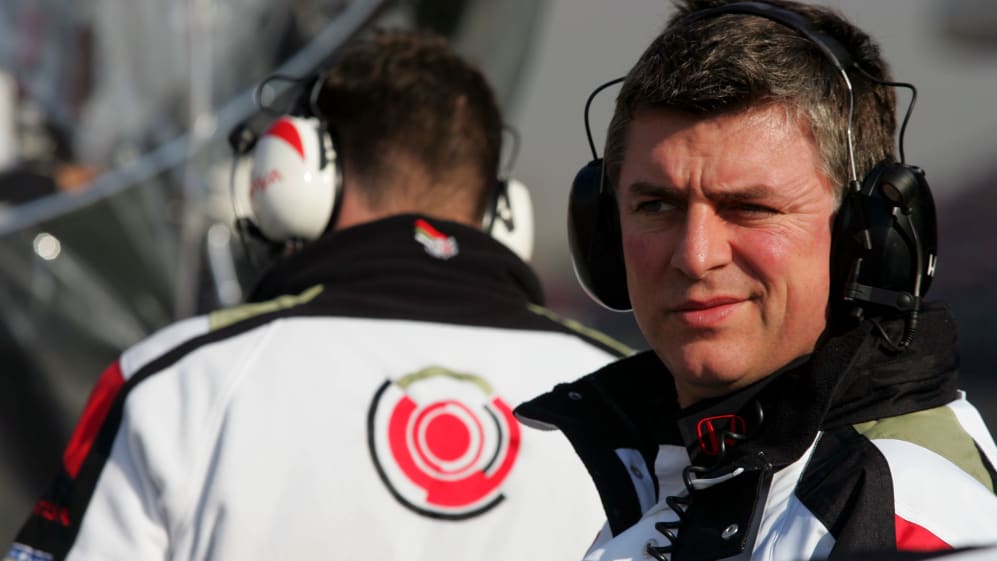 By chance, the car Szafnauer had rented was a Reynard rather than his usual Van Diemen, and the connection with the famous chassis company founded by Adrian Reynard would ultimately result in Szafnauer joining F1 in 1998 – but not before the pair had embarked on a failed attempt to create a show-stoppingly exotic Ford supercar: the Indigo.
Despite the Indigo's failure (Google it – it's pretty bonkers), the pair remained in touch, and when Reynard needed someone to run operations for the newly-formed British American Racing F1 team in 1998, he turned to Szafnauer.
Following three years with BAR, he switched to Honda in 2001 to help the Japanese firm return to F1, before going on to join Force India as Chief Operating Officer at the end of 2009. However, despite his nine active seasons with the team, he cites the last campaign – which saw Force India almost fall into the clutches of bankruptcy before being rescued by a consortium led by Lawrence Stroll – as the hardest to date.
"For me personally, [2018 was] probably the most stressful year," he says. "The stress mainly came from the uncertainty of what was going to happen with the team because of its financial status. Then once the administration button was pressed by Sergio [Perez], the uncertainty grew – but fortunately only for a few weeks! Then we came out the other side having successfully completed the administration process [with] a new shareholding and a new injection of funding."
To find out more about Szafnauer's unorthodox route into Formula 1, and how he plans to spend the rechristened Racing Point's newfound funding, listen to the latest episode of Beyond The Grid in the player above, or via Apple Podcasts, Spotify or your favourite podcast app – and don't forget to subscribe to make sure you don't miss out on future episodes…
And click here to check out all the episodes to date.