'Outqualifying true pace of the car' means we're always likely to go backwards on race day, says Russell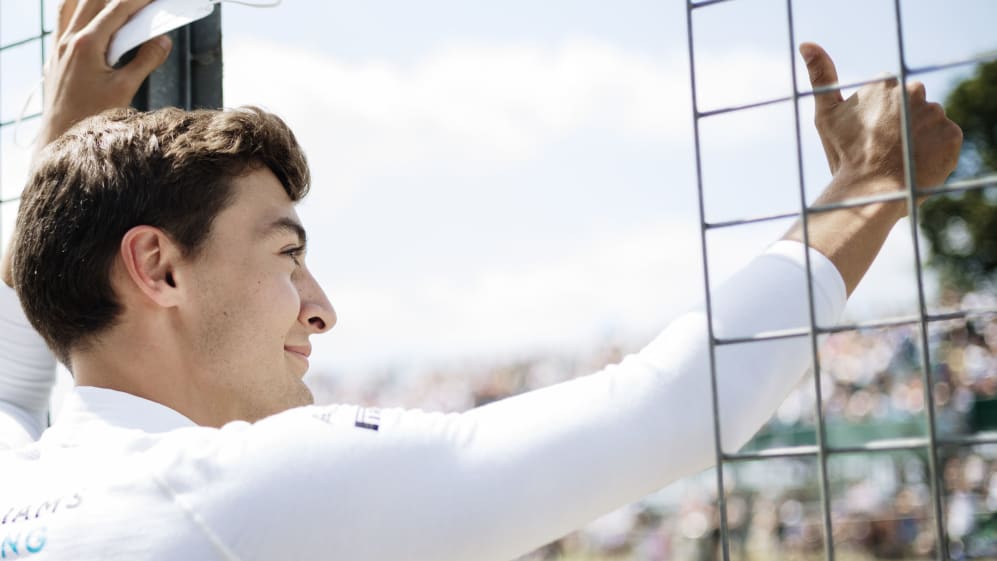 George Russell's qualifying performances have been one of the standout aspects of the season so far, but the Williams driver admits they leave him fighting a losing battle on a Sunday for the moment.
A stunning display on Friday at Silverstone saw Russell qualify eighth for the Sprint after he got through to Q3 for the second time in a row – much to the delight of the partisan home crowd. He finished ninth in the Sprint, but received a three-place grid penalty for an incident involving Carlos Sainz (see the video below).
British GP Facts & Stats: Hamilton breaks yet another F1 record with his 99th career victory
In the Grand Prix itself Russell found himself 11th for a spell but was overtaken by Pierre Gasly late on to end up 12th, meaning he is still waiting to score his first point for Williams.
"It's always a bit disappointing when we go backwards on a Sunday but ultimately it's because we keep outqualifying the true pace of the car, and how we keep doing that I don't know," Russell said. "To battle with Aston Martins, Alfa Romeos, AlphaTauris, even like a Red Bull today – it makes it so, so difficult!
"But you know it's been three top 12s in the last four races, fighting for points in three of those. I guess before these last four we would definitely have taken that and we seem to have made a small step forward."
It's always a bit disappointing when we go backwards on a Sunday but ultimately it's because we keep outqualifying the true pace of the car.
Despite seeing clear progress during the year from Williams, Russell says all that has done is put him more in touch with the midfield, but adds that they're still one of the slowest teams.
"We seem for whatever reason to have made a step forward but we are still on paper the ninth quickest team. So when you qualify in P8 for example and you've got eight faster cars behind you – and substantially faster in race trim – it makes it so tricky."
READ MORE: 'I'd rather fight than finish P11 or P12' says Raikkonen as he and Perez escape penalty after late collision
While Russell started near the points and was unable to make further progress, team mate Nicholas Latifi had the reverse scenario of lining up in 17th place but climbing to 14th, finishing less than six seconds behind the Briton as both Williams cars came home close together.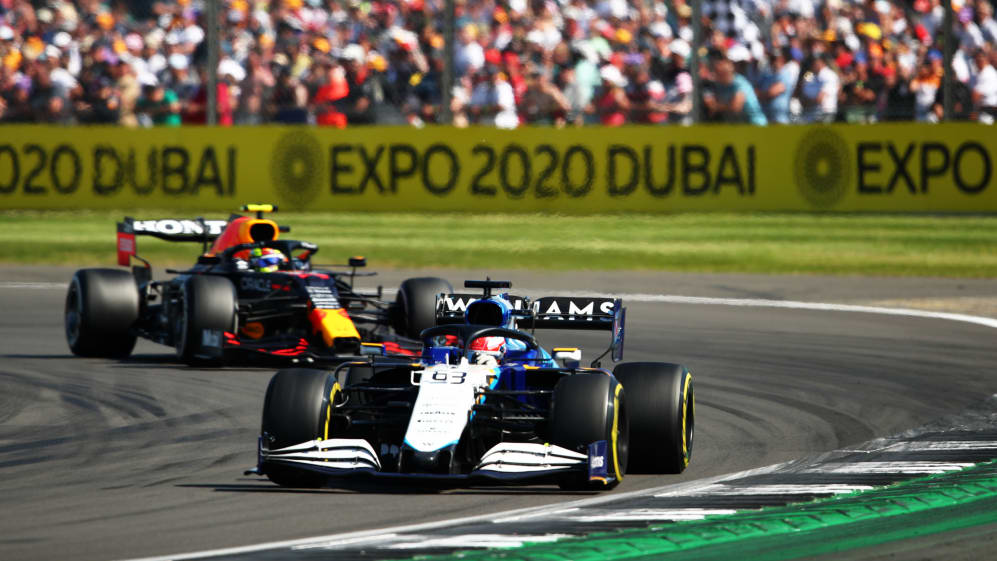 "I've been happy with the way the car has been feeling – more so in qualifying and struggling a bit more in the races," Latifi said. "Obviously just starting on the back foot with being as far back as we had to start was tricky. Two very, very poor starts, so we have to try and understand why. We've been getting quite good starts all year and for some reason just couldn't get them dialed in on both the red flag restart and the normal race one.
"So I was on the back foot and we managed to move forward, I guess a bit from opportunities and people retiring and whatnot. The car was tricky. Obviously managing the tyres, I think we over-managed the first stint, I feel I had tonnes of tyre life left and pace but I guess we had to pit to defend from the Vettel undercut so I think there's maybe a miscommunication and something we could have extracted a bit more out of.
"But in the end it's just difficult to attack in our car. I got close to Giovinazzi at the end, but after two laps I had to back off because I was losing the tyres. So I think it was a good race for the package we had, there's definitely still some positives from the weekend and I'm looking forward to Hungary now."
BRITISH GP HIGHLIGHTS: Watch all the drama, intrigue and controversy from a spectacular race at Silverstone