Feature F1 Unlocked
PADDOCK INSIDER: Verstappen has had the most remarkable season – an impending third world title sees him join a list of F1 greats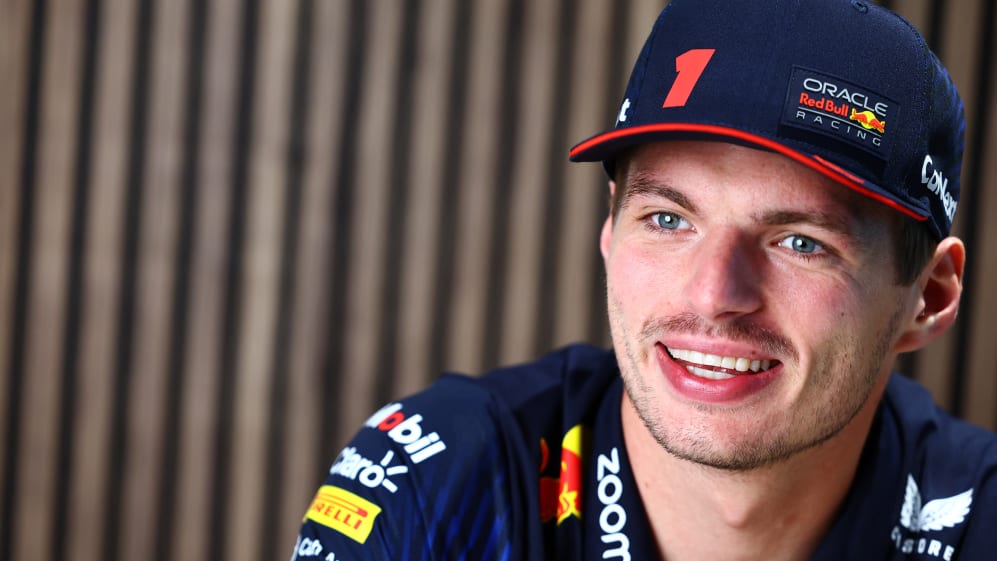 Max Verstappen cut a relaxed figure as he strolled into the striking new Qatar paddock, the Red Bull driver knowing he will almost certainly clinch a third world championship crown this weekend in the desert.
His first opportunity is Saturday's Sprint. The only way team mate Sergio Perez can take it into Sunday's race is if he finishes third and Verstappen fails to score. It's an unlikely scenario, given Verstappen has finished all bar one Grand Prix in the top-two, and was still fifth on Red Bull's worst weekend in Singapore.
NEED TO KNOW: The most important facts, stats and trivia ahead of the 2023 Qatar Grand Prix
"For me, if it's Saturday or Sunday, I don't think it matters a lot but I think it's always nice at the first possible opportunity to win it," said Verstappen when chatting to the media on Thursday.
This has been the most remarkable of seasons for the 26-year-old. He has won 13 Grands Prix in 16 attempts – including a record 10 in a row – and finished in the top-two in all but one race.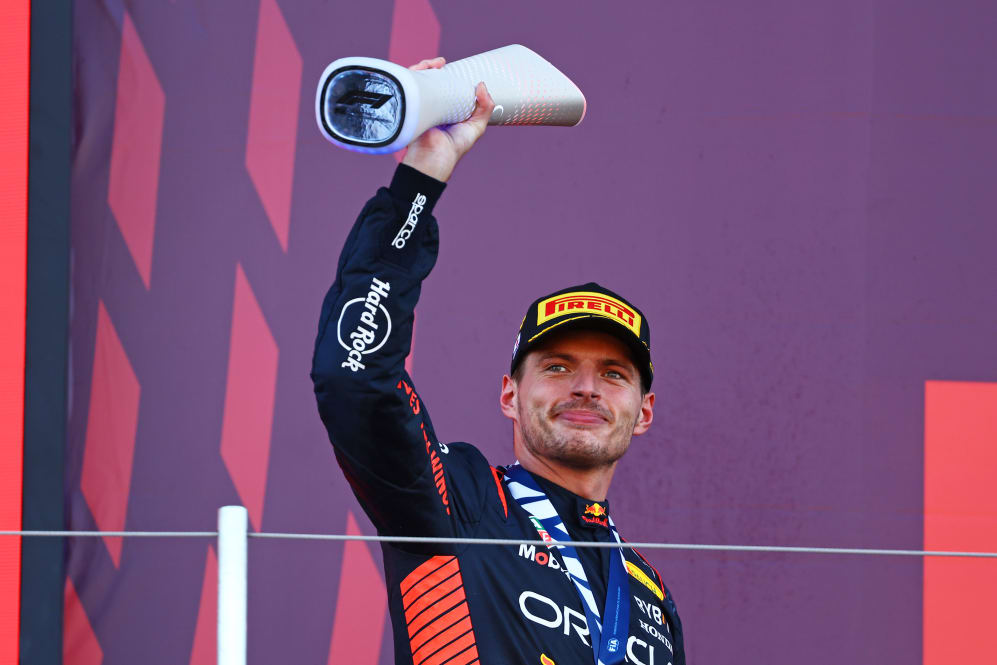 A third world title in a row is quite something. Only Michael Schumacher, Juan Manuel Fangio, Sebastian Vettel and Lewis Hamilton have managed such a run.
"To win three championships in a row is never easy, of course you need a very good car for that, but I think, for me, what I've always tried to achieve is being consistent and trying not to have too many mistakes as a driver," said Verstappen.
"That's something you are constantly working on – to try and be as consistent as possible and reliable."
READ MORE: Horner says Wolff and Mercedes will be 'plotting' to topple Red Bull in 2024
He added: "I'm very proud to be able to achieve these kinds of things but also I live very much in the moment.
"I want to, of course, achieve more and I know that once I stop racing I'll have time to look back at it and then appreciate it even more. But, for sure, it's something that I never even thought about when I was a little kid, that this was possible."
Three titles also puts him among the greats of the sport, including Jack Brabham, Sir Jackie Stewart, Niki Lauda, Nelson Piquet and Ayrton Senna. Fine company indeed.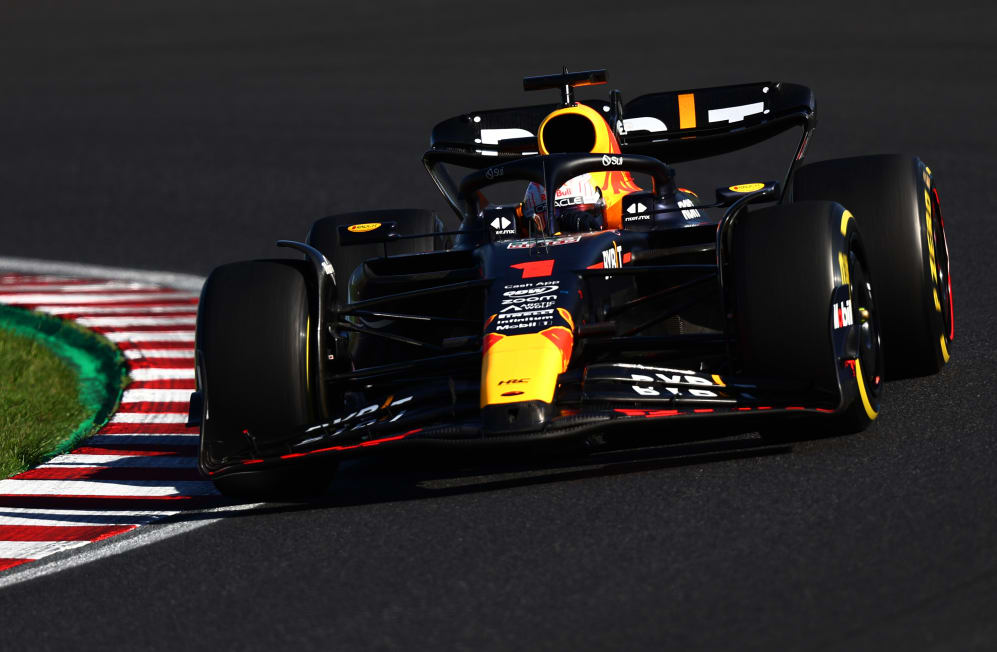 Some say Verstappen's success is just down to having the best car. It is true that it is a huge factor. But Perez has the same car as him and he trails the Dutchman by a staggering 177 points (which is just over seven race wins worth of points).
"Max has done a tremendous job," said Perez in Doha on Thursday. "He has driven on another level compared to anyone else and that is something I have a lot of respect for."
His rival Fernando Alonso added: "To win so many races and tricky races – all of June and July was hit by rain, and if you make no mistakes and deliver on Sundays, it's very impressive."
BETTING GUIDE: Who are the favourites as F1 returns to Qatar?
His success has been aided by a Red Bull team operating at an impressively high level – and making far fewer mistakes than anyone else.
That's ensured the Milton Keynes-based team – who in Japan clinched their second successive constructors' title with six races to spare – have got the bang for their buck in terms of points from a car that is a contender for the greatest Formula 1 has ever seen.
So, it's perhaps no surprise that everyone is expecting Verstappen to get the job done this weekend – with five events still to go – and put a bow on the most dominant year Formula 1 has ever seen.
To read on, sign up to F1 Unlocked for free
You'll unlock this article and get access to:
Live leaderboard data
Epic experiences and rewards
Money-can't-buy competitions