Feature
PALMER: Why Mercedes are dark horses for victory at super-smooth Paul Ricard after impressive Red Bull Ring pace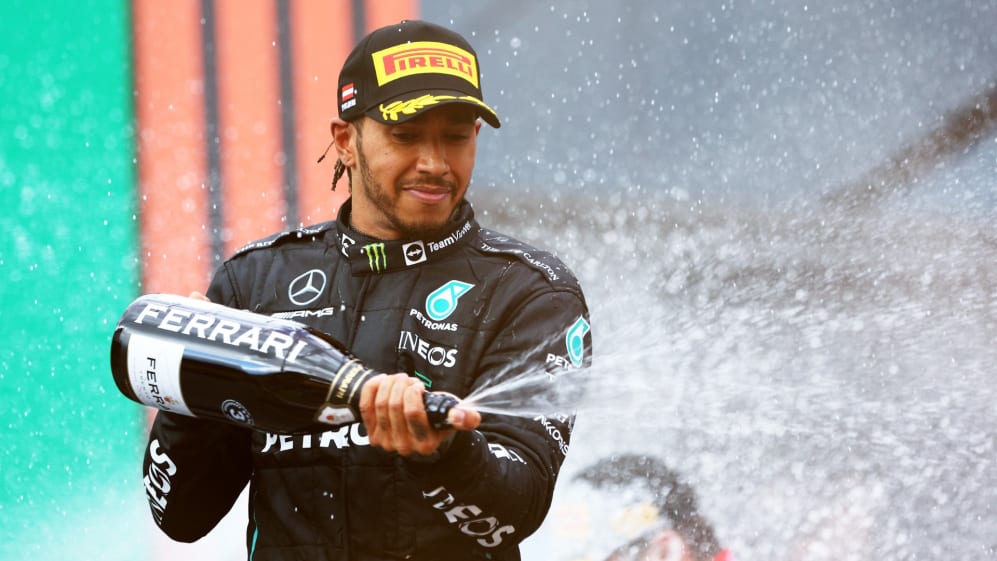 We're halfway through a season where few would have expected Mercedes to have barely had a sniff of victory so far and have a best finish of third. The Silver Arrows, prodigiously strong for the past decade, built a car with the all-new regulations that seems to have some fundamental flaws. Its level of bouncing has meant the team have been chasing their tail trying to troubleshoot their problems.
Incredibly, given the performance of their car, the team have still managed to finish a race weekend on the podium more often than not so far – with seven podium finishes from 11 races, including finishing third in the last four Grands Prix (compared to 14 podiums for Red Bull and 11 for Ferrari, including victories).
Pretty much all of this has been due to a disrupted season for the title contenders. Both Ferrari and Red Bull have had multiple DNFs across both cars, which has often meant that a typical battle for fifth becomes a podium battle, which Mercedes are winning out.
READ MORE: Wolff estimates Mercedes have 'halved the gap' to Red Bull and Ferrari following spate of W13 upgrades
In fact, while Mercedes have been picking up podiums that their pace hasn't necessarily deserved thanks to their bulletproof reliability, it has also highlighted another quirk of 2022: only Lando Norris has secured a podium outside of the top six so far this year with his drive at Imola – Mercedes' most absent race of the season.
This time last year the podium spots were far more open, with Norris securing three podiums in the first 11 Grands Prix, as well as Pierre Gasly and Sebastian Vettel netting one and even Esteban Ocon achieving a first win in Budapest.
All this despite the leaders hitting trouble actually more often this year than last. The difference has been Mercedes' metronomic winning of the battle for best of the rest, and effectively forming a seal between the lead battle and the plucky midfielders.
POWER RANKINGS: Who earned the highest score after the Sprint and Austrian Grand Prix?
There are signs now, though, that they are getting on top of it and are merging back towards being genuine front-runners once more.
In Barcelona the team stated that they had a better understanding of their car, as George Russell temporarily led the Grand Prix and Lewis Hamilton produced a pacy fightback from a Lap 1 puncture.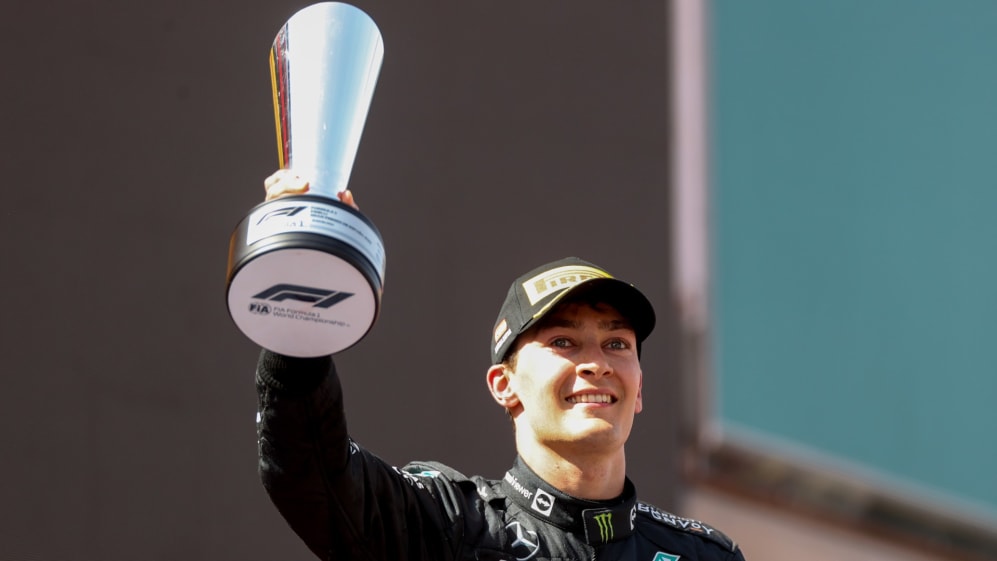 Subsequent races in Monaco, Baku and Montreal made it hard to determine if the Spanish Grand Prix pace was a flash in the pan, or signs of genuine progress, with Mercedes making limited discernible progress from where they had been before Catalunya. This picture was muddied, though, by the nature of those circuits: they are street circuits and inherently bumpy and abrasive, which emphasises the weakness of the Mercedes' harsh ride.
Back on a conventional race circuit at Silverstone, and with another raft of upgrades, the team looked as though they had the possibility of winning again with Hamilton, although it was undoubtedly helped by damage hampering Max Verstappen, Sergio Perez and Charles Leclerc.
TECH TUESDAY: Understanding the Technical Directive on floors that will come into effect at the Belgian GP
Austria wasn't expected to be as strong, and so it wasn't, but that was largely due to a rare brace of driver errors from Hamilton and Russell in qualifying. Hamilton was set for a lap to challenge the front couple of rows in Q3 before losing the rear at Turn 7 and hitting the barrier, while Russell had a snap later into Turn 10 and damaged his rear wing, meaning he was forced to run an older spec, draggier part through the rest of the weekend.
For this reason, it's better to look at Hamilton's race pace for the genuine pace of the Merc in Austria, and once again it looked on Sunday to be a fairly close match to the dominant Ferrari of Charles Leclerc after the seven-time champ hit clear air. This is why he managed to overcut a string of midfielders.
The French Grand Prix up next is one of the smoothest circuits, made up of predominantly medium and high-speed corners. Mercedes have always gone well there in the past, and it surely poses their best chance of fighting for victory on merit so far this year.
F1 NATION: The gang discuss whether Leclerc is back in the title fight after his comfortable Austria win
A problem they need to address is their qualifying form. So far this season, there have been three occasions where it looked like they might have the pace to fight for a win, but in all three, Hamilton has been on recovery drives rather than starting at the front.
In Spain, Russell was leading while Hamilton was paying the price for Lap 1 contact with Kevin Magnussen, with Hamilton seeming like the faster car on the day. At Silverstone, Lewis was quick but Mercedes underdelivered in qualifying and then had to restart after an excellent first launch, leaving Hamilton briefly down in sixth on the second start, with Russell having retired after the major Lap 1 incident.
And again in Austria, contact for Russell on Lap 1 ruled him out of podium contention, while the qualifying crash combined with a lacklustre Sprint left Hamilton too much to do to meddle at the front in the Grand Prix.
So far, the Mercedes race pace has been significantly better than their qualifying form. If they hope to win in France, they must show more one lap pace on Saturday to get themselves in the mix at the start. It's one thing having race pace to match the leaders, but when you concede as much track position as they are doing at the moment, a victory fight will always be tough – and that is what has cost them in the last couple of races.