'Part of me loves it' – Ricciardo says he has 'no issue' with speculation over current form as he looks to hit back in Baku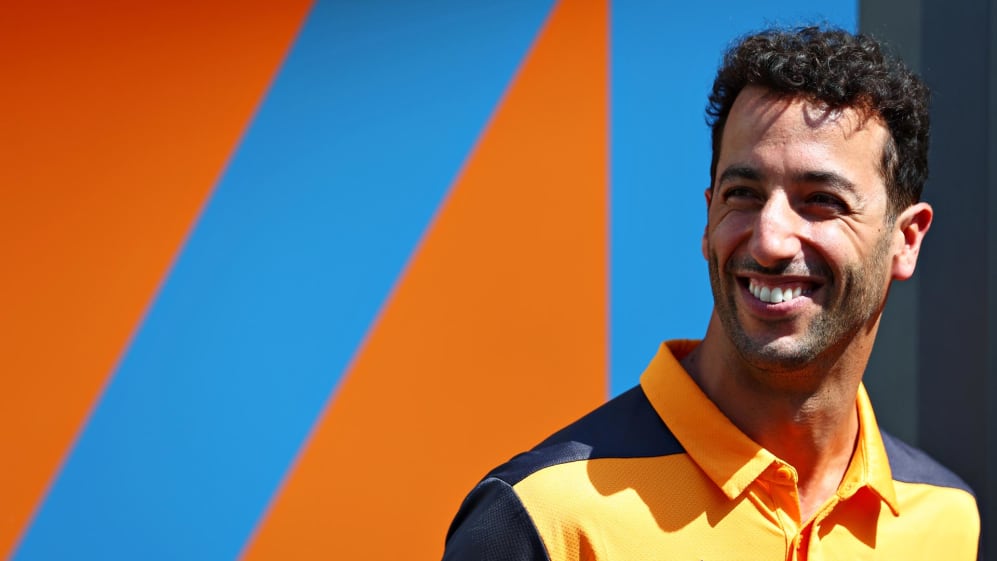 Daniel Ricciardo has said he welcomes "chatter" over his 2022 form, the McLaren driver saying ahead of this weekend's Azerbaijan Grand Prix that he wants to thrive under the "spotlight" that's currently on him, following a start to the season where he admitted "I haven't really done anything spectacular".
After McLaren Racing CEO Zak Brown said in a recent interview with Sky Sports that Ricciardo had "not met his or our expectations" given a tough start to the 2022 season, Ricciardo's future with the orange team has been a hotly-debated topic – with the driver himself admitting that he hasn't quite lived up to those expectations so far.
READ MORE: 'It's not false' – Ricciardo agrees with Zak Brown comments that McLaren stint hasn't met expectations so far
But asked about the speculation ahead of Sunday's race in Baku, Ricciardo was defiant, saying: "Part of me loves it. That's the truth, because one thing I love about this sport... it's probably trying to get to the top of something. You're always going to be under the spotlight and there's always going to be that attention, that pressure.
"And when you can execute under those circumstances, it's one of the most powerful and rewarding feelings. So I know that there is obviously chatter and let's say certainly some noise at the moment. But for me, it's like a good reason to… push back and just to remind people, but first and foremost to remind myself, that I can still do it.
"I have no doubts, so yes, it's fun and I have no issue with people talking because I haven't really done anything spectacular this year, so I know that it comes with the territory. But deep down, I still know what I'm capable of and I look forward to showing this – hopefully sooner rather than later."
With a 37-point deficit to team mate Lando Norris heading to the eighth round of the season, Ricciardo's current difficulties in the McLaren MCL36 are evident. However, in 2017 Ricciardo took victory for Red Bull in the first-ever Azerbaijan GP – and he said another strong result could be on the cards this weekend too.
"It's possible," said Ricciardo. "I think as well because this race of course, qualifying is always important and... I think we have potential to do [well]. But it's also a street track unlike many that you can really overtake on, and if you've got the race pace on Sunday then you can really do something good.
FORM GUIDE: Who is set for a win in the 2022 Azerbaijan Grand Prix as Perez enters the fray
"There's a lot more, I'd say, opportunities here, so that alone [makes me optimistic]. But I think we'll have – well I say I think, it's so hard to know this year – but I believe we'll have certainly a decent car."
McLaren are fourth in the constructors' standings ahead of Alfa Romeo, as they hope to continue a strong run at Baku, having scored in all four Azerbaijan Grands Prix to date.