'It's not false' – Ricciardo agrees with Zak Brown comments that McLaren stint hasn't met expectations so far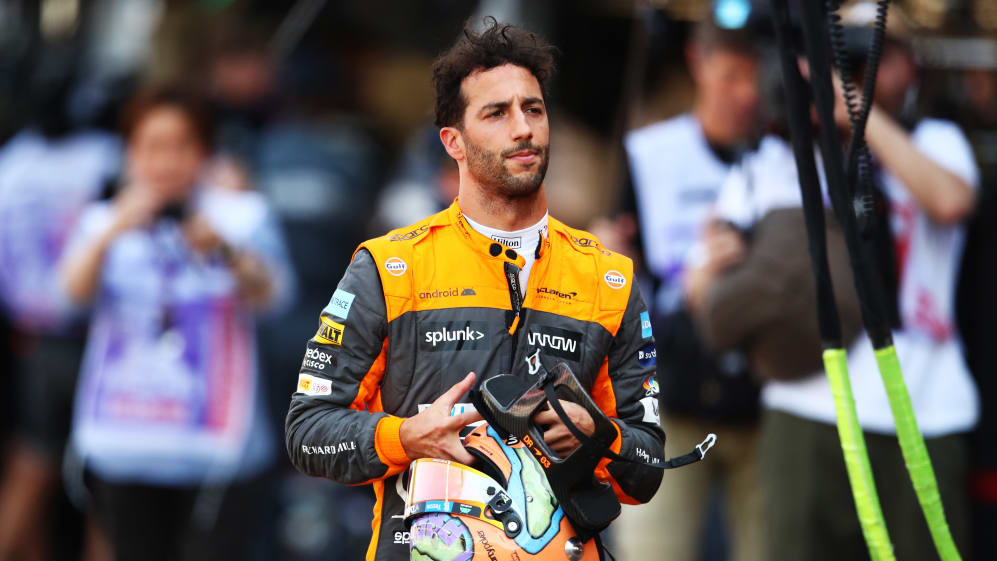 Daniel Ricciardo has admitted McLaren Racing CEO Zak Brown's recent claims that his tenure at the team so far had failed to live up to expectations were "not false", as the Australian gave an honest assessment of his time at the Woking-based team that he joined from Renault for 2021.
Brown was asked about the disparity between the performances of his drivers Lando Norris and Ricciardo on Sky Sports' Any Driven Monday show last month, with Brown responding: "Lando definitely has an edge; we obviously would like to see Daniel much closer to Lando and have a good intra-team battle.
"Daniel is just not comfortable yet with the car. We're trying everything we can… Short of [Ricciardo's victory at] Monza and a few races, it's generally not met his or our expectations, as far as what we were expecting, and I think all you can do is keep working hard as a team, keep communications going, keep pushing and hope that whatever is not kind of clicking at the moment clicks here shortly."
GRILL THE GRID: The 2022 drivers take on round two, as we find out who's a Turn 1 pro
Asked about Brown's comments ahead of the Monaco Grand Prix – where Ricciardo would endure a difficult weekend, crashing in Free Practice 2 before racing to 13th, as Norris finished sixth – Ricciardo replied: "It's not false – it's pretty true. Well firstly, comments I don't take personally. My skin is tanned, beautiful, and also thick! But it hasn't [met our expectations].
"No one's going to be harder on me than myself," added Ricciardo. "I know that I don't want to be racing around in 10th, 12th places. I still believe I can be at the front and belong at the front, so it's been a little bit more, certainly, testing at times, in terms of us trying to get up there and maximise myself in this car. But we're working together hard at it; the team wants it, I want it, so we're just working through it."
Asked, meanwhile, what it would take to get up to the level of Norris – who's scored 48 points to Ricciardo's 11 this year – eight-time Grand Prix winner Ricciardo replied: "I think there's still more that I'd like to be getting out of [the car], which sometimes I can see and sometimes is less clear. I think we've also had a few things that have not gone, let's say, our way and have interrupted some of the sessions, so it's a combination of a few things.
READ MORE: 'Deep down I'm disappointed' says Ricciardo as he looks to 'reset' ahead of Baku
"But even putting that aside, it's still been a little bit tricky for me to always gel 100% with the car and feel like I can pull out these... I'm trying to say, like, spectacular laps, but that sounds like I'm really bigging myself up!
"But yeah, just to pull out those 'heaters', I guess, it has been more tricky for sure; there's been some races and times where it's been good, but honestly, still working at it. I'd love to say that I'm going to be half a second quicker and awesome every race from now – I mean, I would love to and I'm working to get that but still, it's a bit of a process."