6th place payback for France and Mexico - Sainz on Renault farewell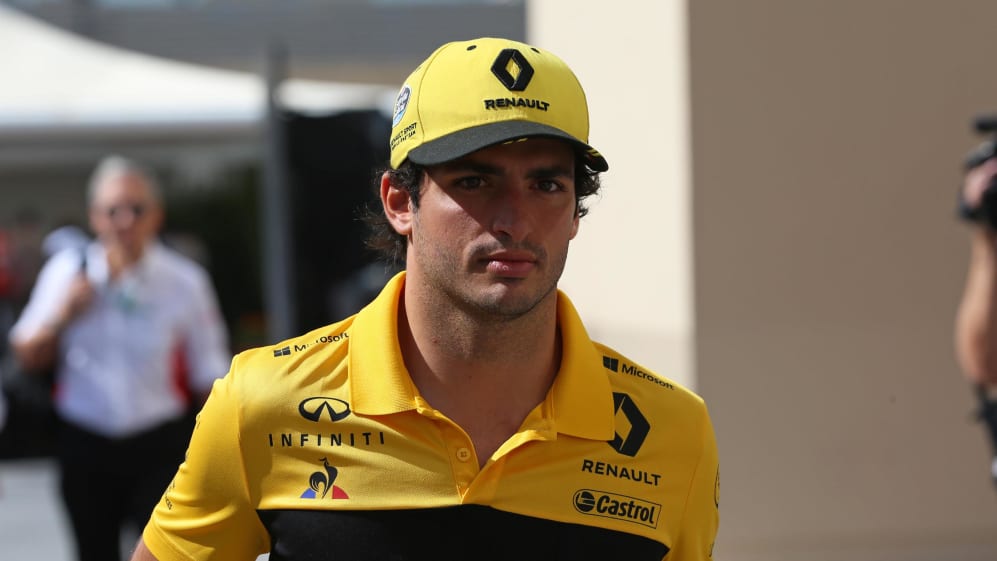 Carlos Sainz waved farewell to Renault in Abu Dhabi on Sunday, and he did so in emphatic fashion, delivering his second-best result of the season. And the Spaniard, who will replace boyhood hero Fernando Alonso at McLaren next season, feels that his sixth-place finish is payback for some bad luck this season…
Sainz was set for a brilliant sixth at the French Grand Prix before suffering a power problem with three laps to go, ultimately coming home in eighth, while he was en route to P7 in Mexico until technical gremlins struck and he was forced to retire from the race.
And after battling to a P6 in the season-ending showdown at Yas Marina - a result which, somewhat ironically, lifted him above Alonso into tenth place in the drivers' standings - the Spaniard highlighted those two races as reason to particularly enjoy Sunday's result.
"It was a really great result for us and this sixth place feels a bit like payback for France and Mexico," said Sainz. "We deserve it!
"I had a very strong pace all the way and it was a perfectly executed race. We achieved fourth in the Constructors' Championship and it is a very big result for us.
"This last race of the season firmly demonstrates all the progress made this year. I leave this team feeling very happy with what we've achieved and as a driver it makes me especially motivated.
"This was my last race with the Renault team and I thank everyone for the last year and a half. I'm not leaving the family and look forward to continue to see many of my Renault colleagues as I join McLaren."
It was indeed a mixed result for Renault in Abu Dhabi, with Sainz's team mate Nico Hulkenberg suffering a scary first-lap crash – and Team Principal Cyril Abiteboul was happy that his departing driver was able to bring home the points, with the team also securing 'best of the rest' in the constructors' standings.
"It's a great way to finish the season. P4 is where we wanted to be in the championship; it's a good result and a representation of the fantastic team effort on and off track and from both drivers," added Abiteboul.
"The race is a good summary of our year. We had a disappointing qualifying and difficult first laps, but the team kept its head down and made excellent strategic choices in a race that went in our direction.
"We were able to take advantage of very strong race pace and managed the lead we had against the others to make sure we got to the end without any incidents. Obviously it was a shame to lose Nico early on, but he's been a huge contributing element to the season result that we secured.
"I'd also like to thank Carlos for all he has done for the team since joining us. He's been a massive team player and wish him all the best as he joins our partner McLaren next year."
Sainz will now turn his attention to his McLaren career, and will get a first taste of his new machinery when he drives for the Woking squad in this week's end-of-season tyre test at Yas Marina.