Perez confident he's 'back on form' as he arrives at Silverstone 'fresh and ready' after shaking off illness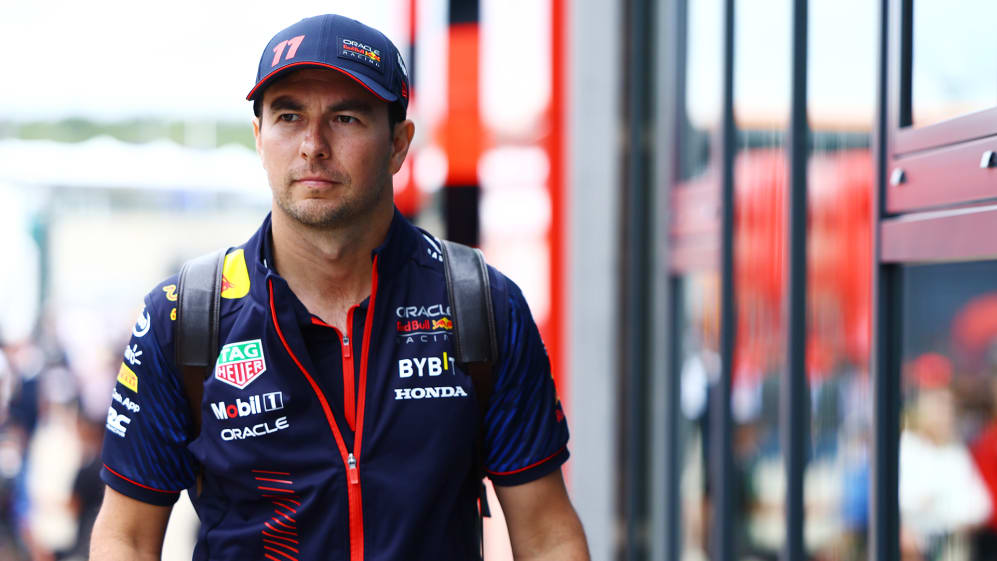 Sergio Perez feels he is back to his best on and off the track after ending his run of races without a podium finish – and battling his way through sickness – at the Austrian Grand Prix last time out.
Perez was on the tail of Red Bull team mate Max Verstappen in the drivers' standings after the fifth round of the season in Miami but he missed Q3 for the next four events and subsequently faced damage limitation exercises on Sundays.
NEED TO KNOW: The most important facts, stats and trivia ahead of the 2023 British Grand Prix
It means he now sits 81 points behind Verstappen, though is optimistic that his season is back on track after he made the rostrum at the Red Bull Ring with a recovery from 15th to third, despite the fever symptoms he was experiencing throughout the weekend.
Asked how he's feeling during Thursday's drivers' press conference at Silverstone, Perez said: "Yeah, I'm happy I made very good progress. It was a very tough weekend, but here we are, fresh and ready."
As for what will be possible for himself and Red Bull going forward, having ended that barren run, he added: "Well, I think it's possible that we're just back to our form that we had earlier in the season.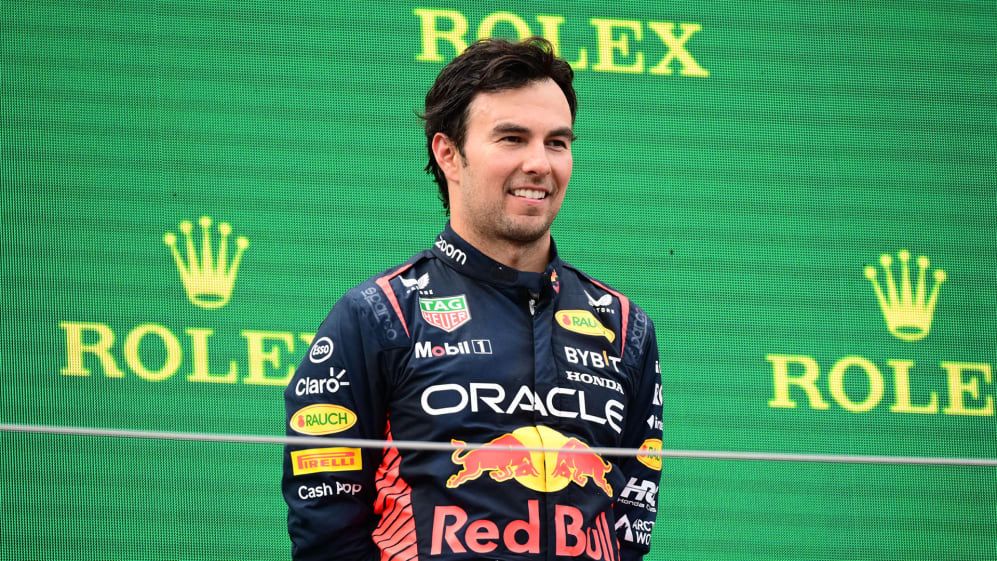 "I think we just had a bad few races, we understand why now and hopefully we are able to keep this consistency going forwards – until the end of the year, basically.
"I think [Silverstone] should be a really good circuit for us. The high-speed has been our strongest point so I do expect us to shine probably and hopefully a bit more than other weekends."
READ MORE: 'It's massively exciting' – Hamilton shares more details on Apple's F1 movie as filming begins
As for Verstappen, the Dutchman emphasised that he is simply "enjoying the moment" after notching up seven out of nine race wins so far this season.
"I'm enjoying driving the car, I'm enjoying working with everyone in the team," he commented. "Hopefully we can keep that momentum going, of course. But the others are also working very hard, a few teams coming with upgrades again this weekend.
"From our side, we just keep trying to chip away at it and also enjoy it. How many times do you get into a position like we're in at the moment? That's also very important."