Feature
NEED TO KNOW: The most important facts, stats and trivia ahead of the 2023 British Grand Prix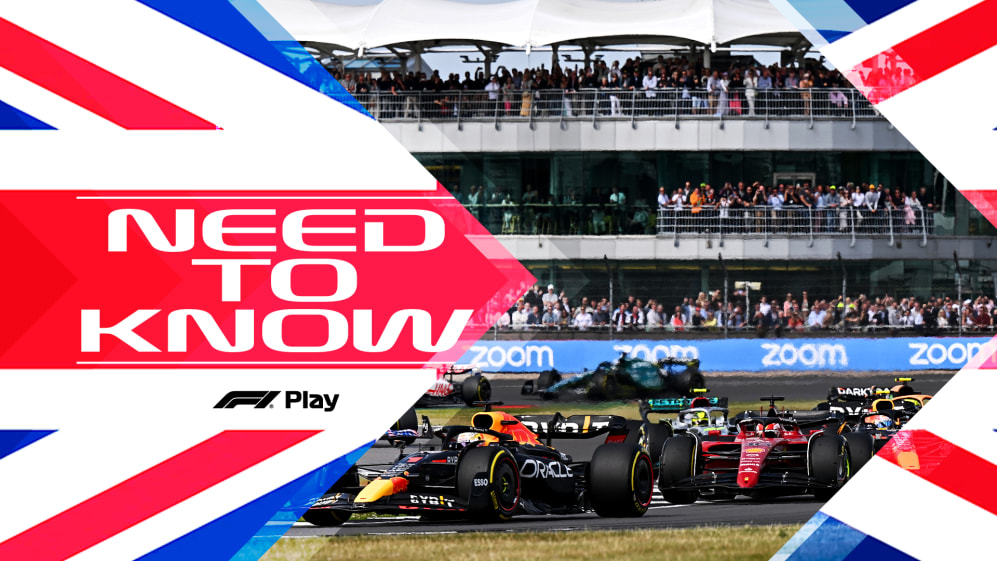 Formula 1 moves on from Spielberg to Silverstone for the British Grand Prix. Ahead of the weekend, Need to Know is your all-in-one guide with stats, trivia, insight and much more. You can also see how fans have voted using our F1 Play predictor game.
First practice and qualifying at the historic F1 venue will take place on Friday, July 7, followed by final practice and qualifying on Saturday, July 8 and the Grand Prix itself on Sunday, July 9.
IT'S RACE WEEK: 5 storylines we're excited about ahead of the British Grand Prix
Vital statistics
First Grand Prix – 1950
Track Length – 5.891km
Lap record – 1m 27.097s, Max Verstappen, Red Bull, 2020
Most pole positions – Lewis Hamilton (7)
Most wins – Lewis Hamilton (8)
Trivia – Silverstone was the first Grand Prix, hosting the inaugural Formula 1 World Championship round on May 13, 1950
Pole run to Turn 1 braking point – 239 metres
Overtakes completed in 2022 – 70
Safety Car probability – 89%*
Virtual Safety Car probability – 22%*
Pit stop time loss – 19.92 seconds
*From the last nine races in Britain
FAN VIEW: Max Verstappen's mastery over his rivals is reaching new heights, as evidenced by the early F1 Play voting here. Well over 90% of gamers expect him to top the podium in Britain with local hero Lewis Hamilton next on just over 2%. Incredible levels from the Dutchman are leading to incredible polling...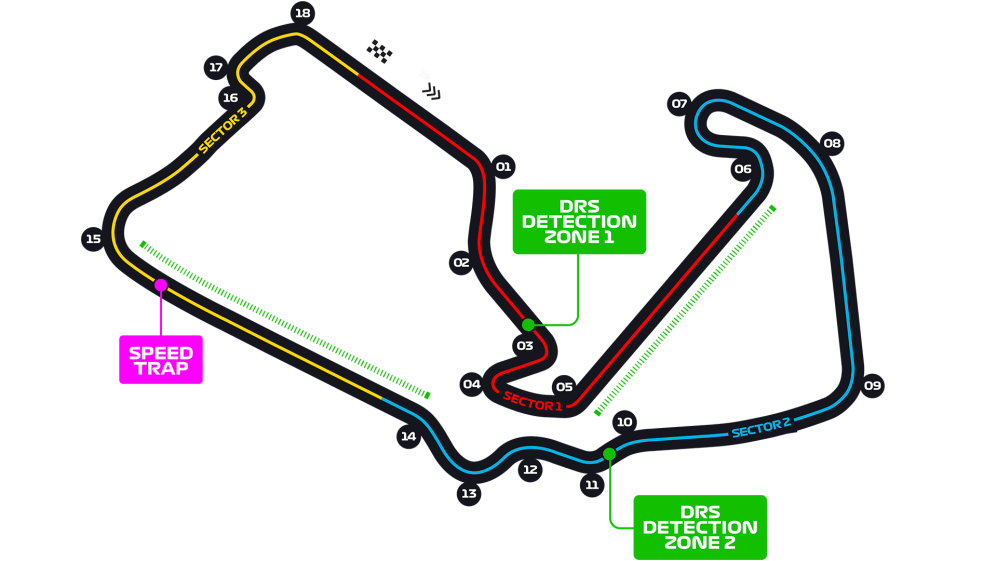 The driver's verdict
Jolyon Palmer, former Renault F1 driver: Silverstone is another drivers' favourite with fast, flowing sequences and some of the best corners in the world. Copse, Maggots and Becketts are where you feel G-force on your body that is pretty rare in Formula 1.
Copse is a big challenge even though there's run-off – you go so quick that if anything goes wrong there you're still going to be in trouble. And then the change of direction through Maggots and Becketts is quite a lot of fun.
READ MORE: Formula 1 announces calendar for 2024
Slowing it down through the final part of that is the key to make sure you get the exit onto the Hangar Straight as well – it's about finding a rhythm through those sweeping parts. All of this puts a lot of strain on the front-left tyre and we've seen some issues here in the past.
Abbey is the one that is flat-out, but if you're tucked in behind someone in race conditions it can be on the edge. Overtaking is also very possible with the new loop that's not very new anymore – Turn 3 if you fancy a lunge, Turn 6 as well.
Maybe the hardest corner on the circuit is Brooklands, a big braking zone where it's easy to just trail a bit of brake into the apex and snatch a wheel there. It's so good as an overtaking area but also an easy area to make a little mistake.
Last five British GP pole-sitters
2022 – Carlos Sainz (Ferrari)
2021 – Max Verstappen (Red Bull)
2020 – Lewis Hamilton (Mercedes)
2019 – Valtteri Bottas (Mercedes)
2018 – Lewis Hamilton (Mercedes)
READ MORE: Three key stand outs from the 2024 F1 calendar
Last five British GP winners
2022 – Carlos Sainz (Ferrari)
2021 – Lewis Hamilton (Mercedes)
2020 – Lewis Hamilton (Mercedes)
2019 – Lewis Hamilton (Mercedes)
2018 – Sebastian Vettel (Ferrari)
FAN VIEW: Verstappen underlined his 2023 dominance in Austria, claiming a maximum points haul. As touched on above, F1 Play gamers expect him to be unstoppable again at Silverstone, with more than 75% of the early votes suggesting he will claim pole. Sergio Perez is next with just under 10%.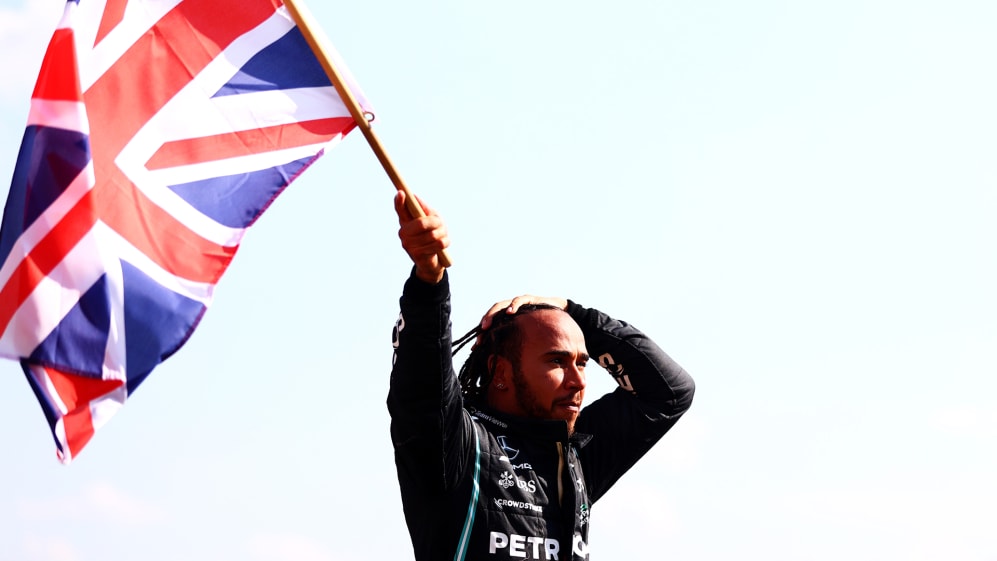 Strategy and set-up keys
Bernie Collins, former Aston Martin F1 strategist: Silverstone is a particularly high-speed circuit with long straights and fast corners. It's a combination that makes it trickier to set up the car, with a balance to be struck between low drag for straight-line speed and high downforce for the corners.
That's not to mention the famous 'British summer' weather, which has led to a host of rain-effected races over the years, along with the wind that gets funnelled through the grandstands at a track built around an old airfield.
READ MORE: How hard is it for drivers to judge track limits when strapped into the cockpit? Jolyon Palmer explains…
In terms of strategy, a relatively small pit lane time loss and relatively easy overtaking means multiple stop approaches can work if tyre degradation is high enough. However, it has tended to be a one-stop race using the hardest compounds in recent years, with Pirelli bringing the C1, C2 and C3 in 2023.
Safety Cars are also a regular feature at Silverstone, having the potential to turn strategies on their heads, while the race was red-flagged early on in 2021 and 2022, the latter due to Zhou Guanyu's scary crash that has seen the run-off at Turn 1 modified.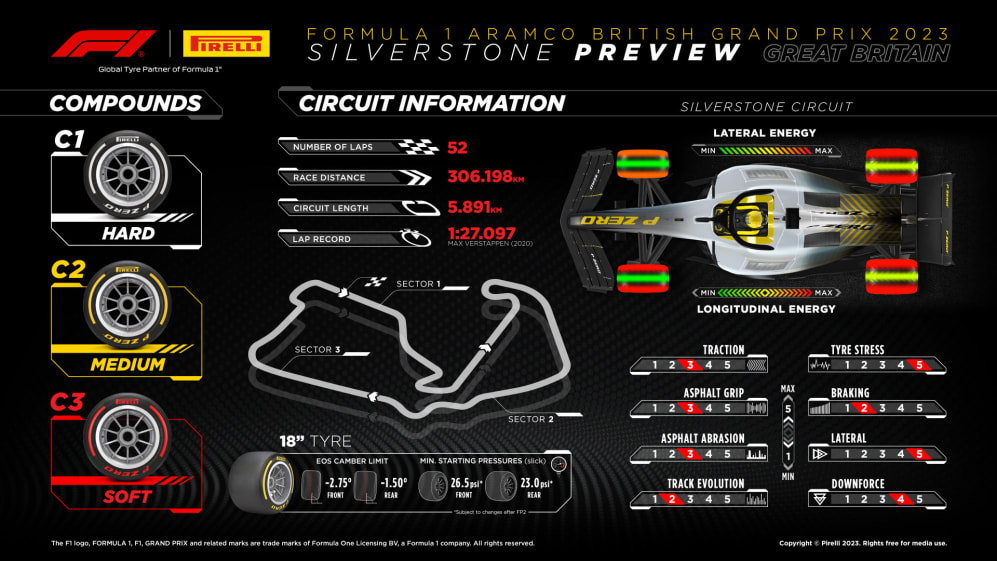 Meanwhile, F1's supplier will introduce a new tyre construction for all dry compounds this weekend, increasing their strength in response to cars' lap time improvements between 2022 and 2023, meaning teams must carefully evaluate the impact of the changes.
The majority of those teams are based nearby, which brings both advantages and disadvantages. Many team members can stay in their own homes, but that can make it harder to get fully into a race routine, while factories tend to deliver parts later than at other events as the circuit is only across the road.
FIRST LOOK: APXGP car from upcoming Apple Original Film
Another quirk of the event is that, if the move was allowed, it would be quicker to finish the race by entering the pit lane. This is because the pit lane entry is shorter than Turns 16, 17 and 18. It's not actually banned in the Sporting Regulations, so a line is added to the Race Director's event notes each year.
It is also the only pit lane of the season that does not position the teams in their championship order, meaning the drivers will need to look for a pit garage in a different position during their pit stops…
FAN VIEW: The key question here is how you define outsider. Fernando Alonso – seen as a podium lock earlier in the season – has now fallen behind the Ferraris of Charles Leclerc and Carlos Sainz via F1 Play. There is some support, meanwhile, for British star Lando Norris on the back of his terrific P4 in the Austrian Grand Prix.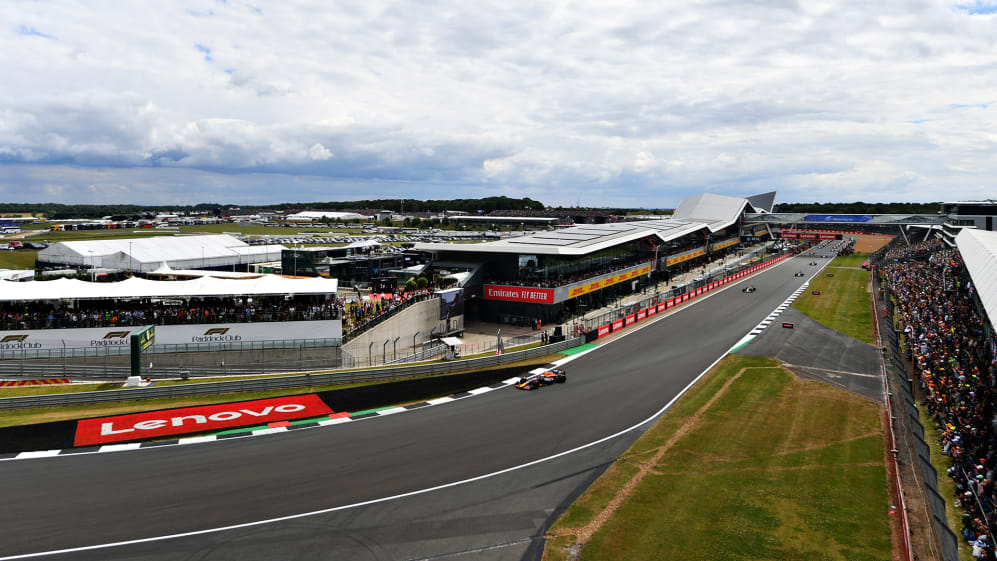 Current form
Nine races into the 2023 season and it's nine wins for Red Bull, with their reigning double world champion Max Verstappen bagging seven of them.
It means Verstappen is now 81 points clear of team mate Sergio Perez in the drivers' standings, while Red Bull sit 199 points ahead of Mercedes in the constructors' battle.
READ MORE: 'That's what I fell in love with' – Norris gets his wish with McLaren's special chrome livery for British Grand Prix
But despite that dominant start, recent races have brought signs that some of their rivals are beginning to close the gap, with Mercedes, Aston Martin and most recently Ferrari enjoying success in the form of major upgrades.
With their aerodynamic testing restrictions kicking in, Red Bull team boss Christian Horner recently commented that he expects the likes of Mercedes to start putting pressure on his team as 2023 develops, with the halfway mark of the season not far away.
Beyond the top four teams in the current F1 standings, Alpine are also set to unleash more updates this weekend as they look to fight back against McLaren, who appeared to make a sizeable step of their own with updates to Lando Norris' car last time out.
Game on up and down the pit lane...
FAN VIEW: Lance Stroll of Aston Martin and the Alpines of Pierre Gasly and Esteban Ocon are all expected to challenge for a position in the final top 10 at Silverstone, while Alex Albon of Williams is another man coming in for good support on F1 Play after an agonising points near miss at the Red Bull Ring (he finished P11).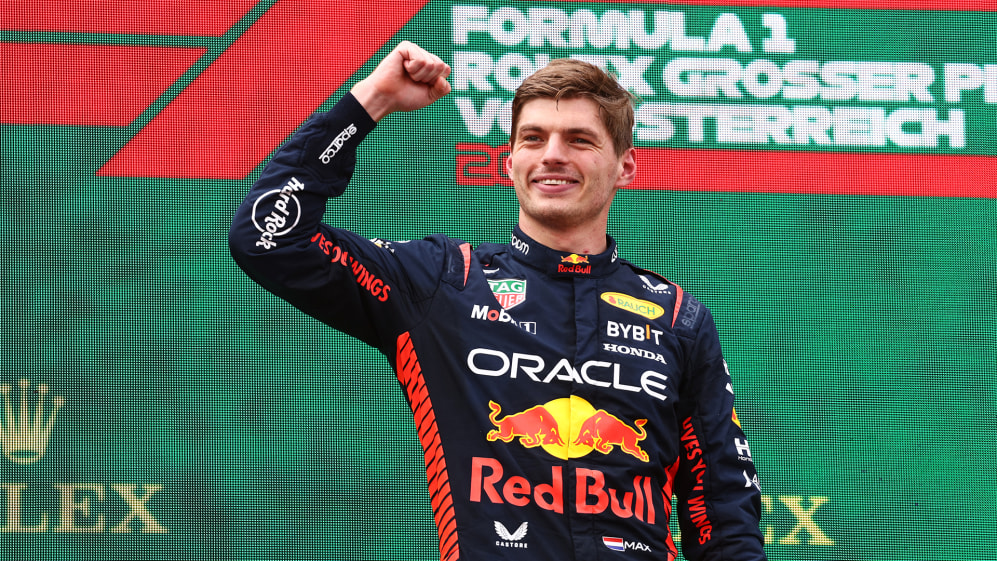 Iconic moment
As a hotly-contested 1994 season drew to a close, title rivals Michael Schumacher and Damon Hill dramatically clashed at the final round in Australia, sending the Briton out of the race and confirming the German as world champion for the first time.
Just one year and eight races on, with those memories still raw, the pair banged wheels again at Silverstone. This time the two-stopping Hill was catching the one-stopping Schumacher as he put his fresher tyres to good use.
THIS WEEK IN F1: 10 quiz questions on all the F1 news ahead of the British Grand Prix
A gap of 1.5s on Lap 42 had been trimmed to 0.5s two laps later. Then the moment came for Hill – behind in the drivers' standings – to make a move into Priory on Lap 46...
Watch how the drama unfolded in the video player below.