Perez 'expected a bit more from the stewards' after penalty costs him Monza podium
Red Bull's Sergio Perez said he was disappointed by the stewards' decision to hand him a five-second penalty in the Italian Grand Prix – a punishment that denied him a podium finish at Monza.
The Mexican was judged to have left the track at Turn 4 and to have gained a lasting advantage as he passed Charles Leclerc for P3 on Lap 32, and soon afterwards he was given a five-second penalty – dropping him out of the podium positions to P5, as Valtteri Bottas and Leclerc were promoted to third and fourth respectively at the finish. The Red Bull driver explained his side of the incident and gave his opinion on the verdict.
READ MORE: Verstappen handed three-place grid drop for Sochi after crash with Hamilton at Monza
He said: "Yes, it was a real shame that we didn't get the podium. I think got it on track, but we lost it later on, I think to be honest we expected a bit more from the stewards in the sense that I had nowhere to go, and it was either cutting the corner or having contact with Charles.
"I know that's the rule, but I think as a team we thought: 'Well probably they can be a bit more sensible here and have a wider view'. But it didn't happen."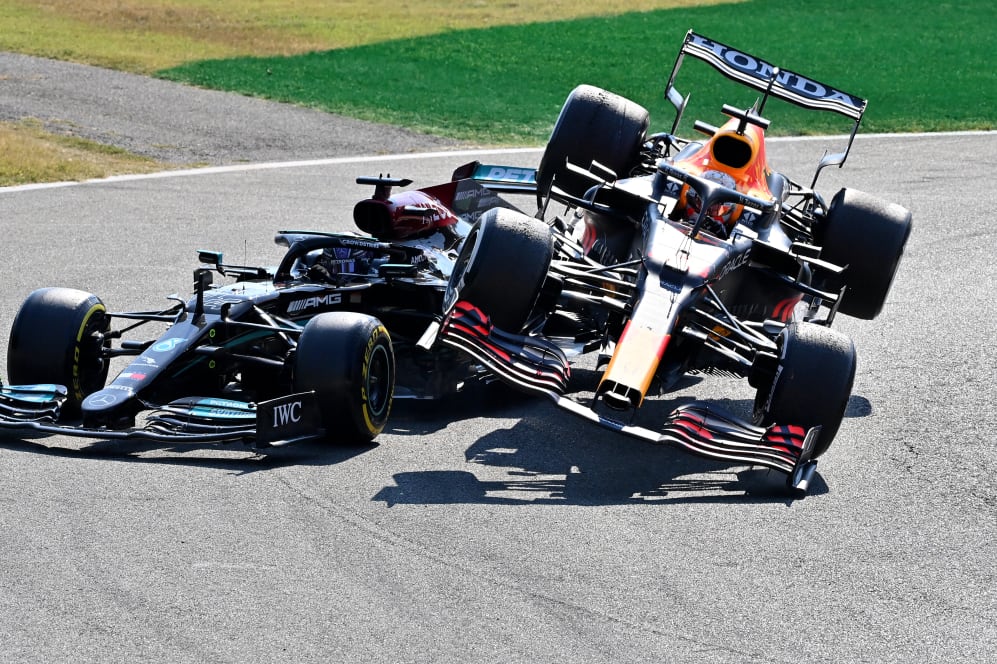 But, on a day in which team mate Max Verstappen and his title rival Lewis Hamilton were eliminated in a Lap 25 collision, Perez still picked up useful points for Red Bull. He regretted the penalty, however, which meant that Bottas took the final podium spot and Mercedes left Monza with 18 points to Red Bull's 12.
READ MORE: 'Deep down I never lost faith or belief' says Ricciardo after taking first win since 2018
He concluded: "I mean, we were ahead of Mercedes; unfortunately with the penalty, we lost out to Valtteri, and I think that this was a track that we knew they were going to be fairly strong."
As a result of the Italian Sprint and Grand Prix, Red Bull leave Monza with an 18-point deficit to Mercedes in the constructors' championship.