Perez hails 'best performance' in F1 in Singapore Grand Prix as he gives his view on Safety Car investigation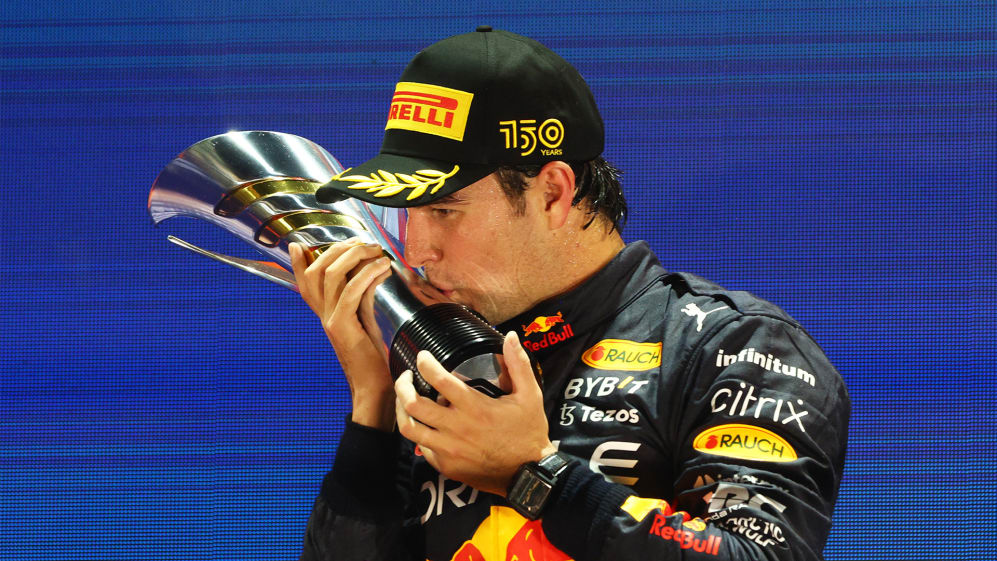 Red Bull driver Sergio Perez hailed the best performance of his F1 career to date as he controlled an "intense" Singapore Grand Prix to beat Ferrari rival Charles Leclerc to victory under the Marina Bay lights.
Perez started Sunday night's race from second position but got the jump on Leclerc as the action began and never looked back – leading the way as initially wet conditions transitioned to dry.
READ MORE: Perez holds off Leclerc to win rollercoaster 2022 Singapore Grand Prix as Verstappen settles for 7th
Crossing the line some seven seconds clear of Leclerc for his second victory of the season (after triumphing in Monaco) and the fourth win of his 12-year F1 career, Perez admitted he had driven better than ever.
"It was certainly my best performance. I controlled the race, although the [tyre] warm-up was pretty difficult. The last few laps were so intense. I really didn't feel it so much in the car, but when I got out of it, I felt it. I pushed [and] I gave everything for the win today," said Perez.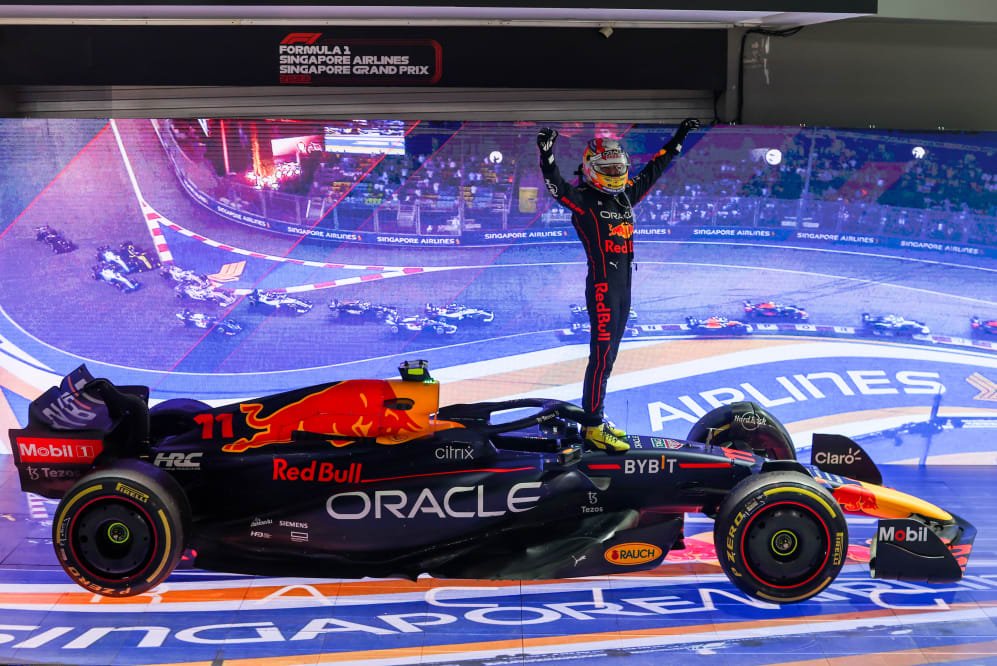 Perez was given a five-second post-race penalty for a Safety Car violation, more specifically "not keeping within 10 car lengths" of Bernd Maylander's machine ahead of a restart, but the Mexican brushed off the development – and ultimately retained his win.
Asked if he was aware of doing anything wrong, he replied: "No, I have no idea what's going on. They just told me I was under investigation, [and] to increase the gap, so that is what we did."
READ MORE: Latifi hit with 5-place grid penalty for Japanese GP after clash with Zhou in Singapore
With Perez's team mate Max Verstappen enduring a difficult run to seventh, the 2022 title race mathematically rolls on to Japan – the Dutchman sitting 104 points clear of Leclerc, with Perez two points further back.
Perez, though, is aware that the odds are firmly with Verstappen heading to Suzuka, adding: "Obviously, it's nice for Max to get [the title] in Japan, and for the team – it will be very special for Honda. All in all, [it was] a fantastic day."