Perez leads defence of Vettel after title-challenge slips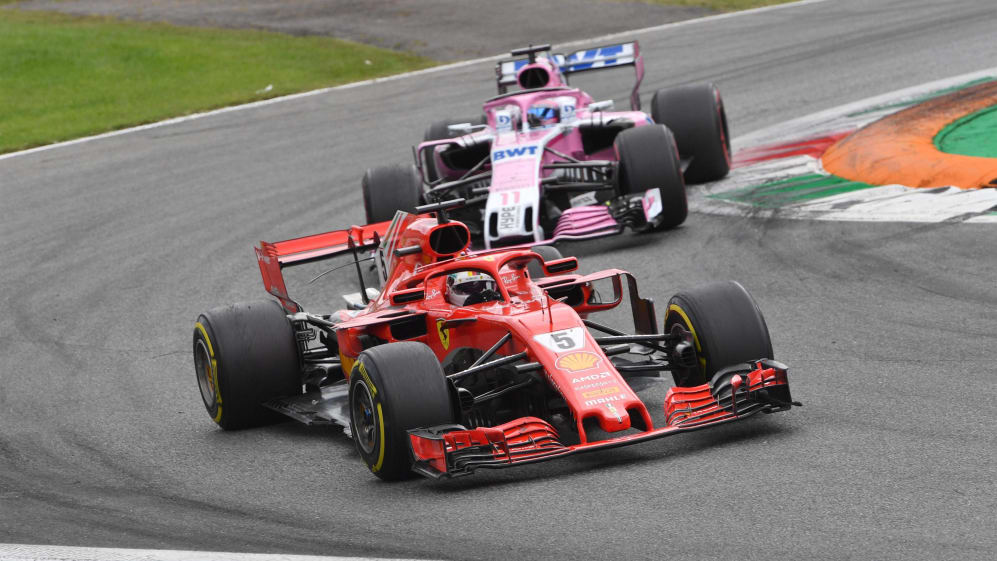 A rough run of races, under fire in the Italian media and set to lose the 2018 world championship to Lewis Hamilton – it's certainly been a tough spell for Sebastian Vettel. But the Ferrari racer has been defended by his Formula 1 rivals, with Sergio Perez adamant 'he will be back to fight again'.
The spotlight is on the German after a challenging time recently, in which he has endured a winless five-race run and also been on the wrong end of on-track tussles, with the latest setback occurring last time out in Austin when he collided with Red Bull's Daniel Ricciardo on the first lap.
His chief title rival, Lewis Hamilton, has enjoyed much better success since returning from the summer break, however, and he heads to the Mexican Grand Prix with a 70-point advantage. The Mercedes driver will secure a fifth world title if he finishes seventh or higher on Sunday – regardless of where Vettel comes home.
And ahead of the weekend's showdown, the drivers were quizzed on whether they believe Vettel's mistakes this year have played a pivotal role in allowing Hamilton to take control, with Force India's Perez leading the defence of the four-time world champion.
"I think Sebastian is a fantastic driver" said Perez. "It's very hard to judge the performance from someone when you are not in the team and you don't know exactly what is going on.
"We've seen some mistakes and probably at the end maybe he was desperate to achieve what probably wasn't possible. But he's a four time champion for that reason.
"He has a great team and he will be back to fight again. He had a great opportunity to fight with Lewis, but Mercedes also have a fantastic car so it was very hard for him."
Ricciardo also weighed in on the debate, believing the pressure is subconsciously affecting the German's driving.
"I think it's probably a little bit like strength of the mind," said the Australian. "I think if it's happened a few times, then maybe, even if you don't think you are, you could be — I don't want to put any words into Seb's mouth — already slightly hesitant before making the move.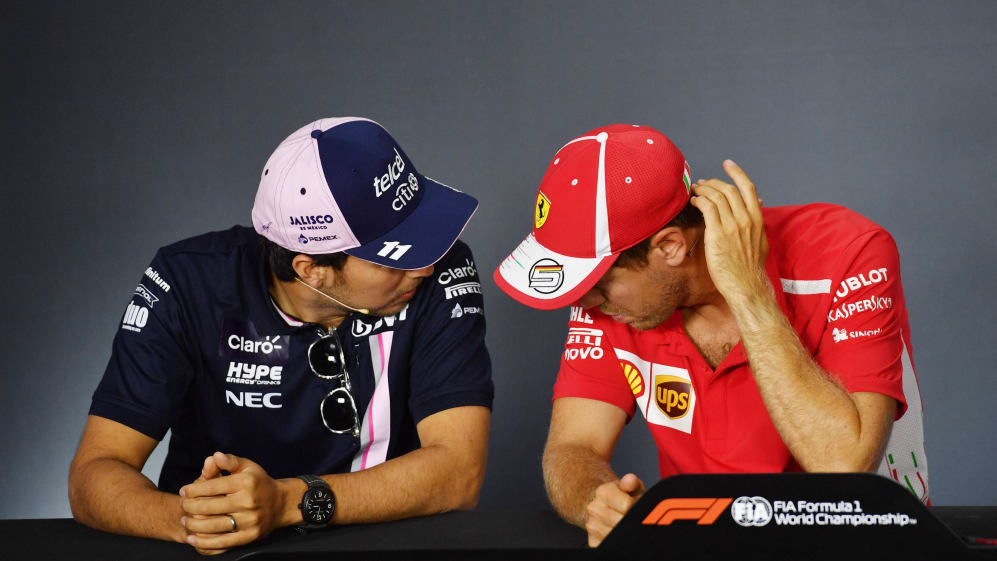 "And that could maybe create that little bit of misjudgement, even kind of subconsciously, even if you don't know it. It's kind of like anything you do. If you're playing catch and you drop 10 in a row, probably by the 11th one you're like, 'Don't drop it, don't drop it'. It could be a similar thing with that."
Pierre Gasly, the Toro Rosso driver who is preparing to replace Ricciardo at Red Bull next year, looked at the situation from a different angle, suggesting Vettel had been overachieving in his SF71H in the early stages of the season.
"It's part of racing," added the Frenchman. "You are always driving on the limits. Probably he over performed with the car he had at the beginning of the season. A couple of times he managed to win races which probably they didn't have the potential to win them. Then of course expectations were really high.
"He did a couple of mistakes in the second part of the season – but I think he's the only one who can answer why. When you are fighting for the championship, you're on the limit so much of the time. He tried to achieve things, as Sergio said, that probably weren't achievable with the car he had a couple of times. Things happen.
"As the others said, he's a four-time world champion, so I think he knows how to manage a championship. It's not the first time he's been in that position but I think he's the only one who can answer that question."
Vettel's team mate Kimi Raikkonen was also asked the question, but the Finn understandably remained tight-lipped, admitting mistakes happen when driving on the limits in F1.
"It's one of those things," he said. "Sometimes it happens, you push and push - and sometimes you get it wrong. Unfortunately it's happened to him a few times. I think we've all gone through it. It's part of the game."