Perez owns up to FP1 mistake as he thanks Red Bull for 'tremendous job' to repair car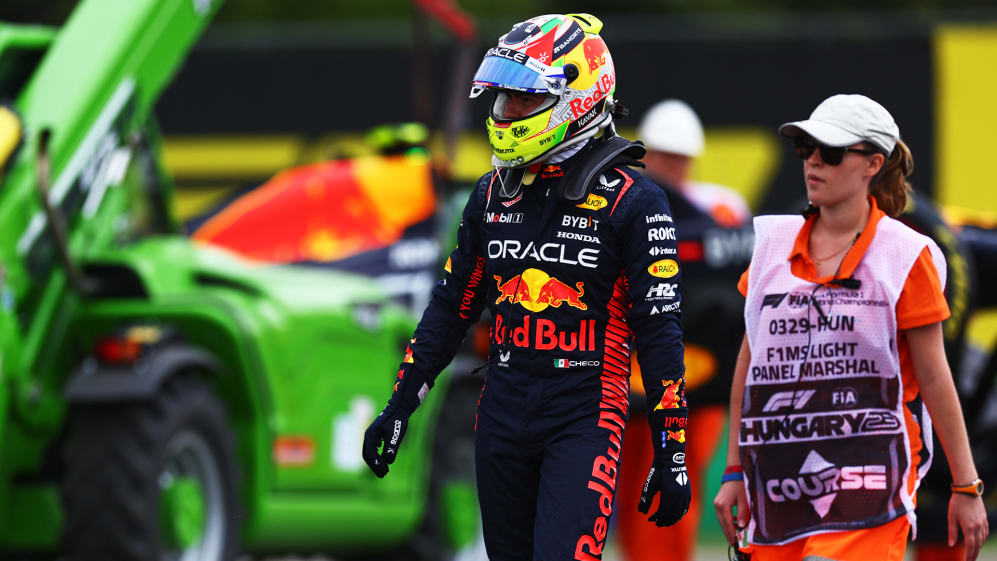 Sergio Perez has held his hands up after crashing out of first practice at the Hungarian Grand Prix but paid tribute to Red Bull's mechanics for getting his car repaired in time for the second session.
Shortly after the FP1 action had kicked off, Perez dipped a wheel over the grass approaching the Hungaroring's Turn 5, lost control of his RB19 and slid off track into the barriers, causing significant front-end damage.
READ MORE: Perez intrigued by Red Bull's upgrades as he looks to end 'rough patch' in Hungary
Perez was able to make it back out on track in FP2 after a rapid turnaround by the Red Bull crew, winding up 18th on the timesheets as drivers ran different programmes under the Alternative Tyre Allocation in place this weekend.
"It was just a mistake from my side," said Perez as he reflected on the opening day. "But the guys have done a tremendous job to get the car together and get some running in FP2. At least we got some good data to look through.
"Obviously with the weekend format in terms of tyre usage, it will be very important to be able to get a good balance through basically all the compounds, because we've seen that in qualifying we're going to be going through them all – I think we got good information."
Asked how Red Bull's upgrades – centred around new sidepods – are feeling, Perez added: "I think it's very early in that regard, given the little running that we ended up doing with the tyre format that we have. I think we will have a better idea tomorrow, [but] certainly, the grid looks really, really tight."
FP2: Leclerc narrowly leads Norris and Gasly during mixed up second practice session in Budapest
Verstappen, meanwhile, ended the day in 11th position, admitting that it is too early to tell how Red Bull's new developments are working given the rain-affected FP1 and the aforementioned reduced tyre allocation.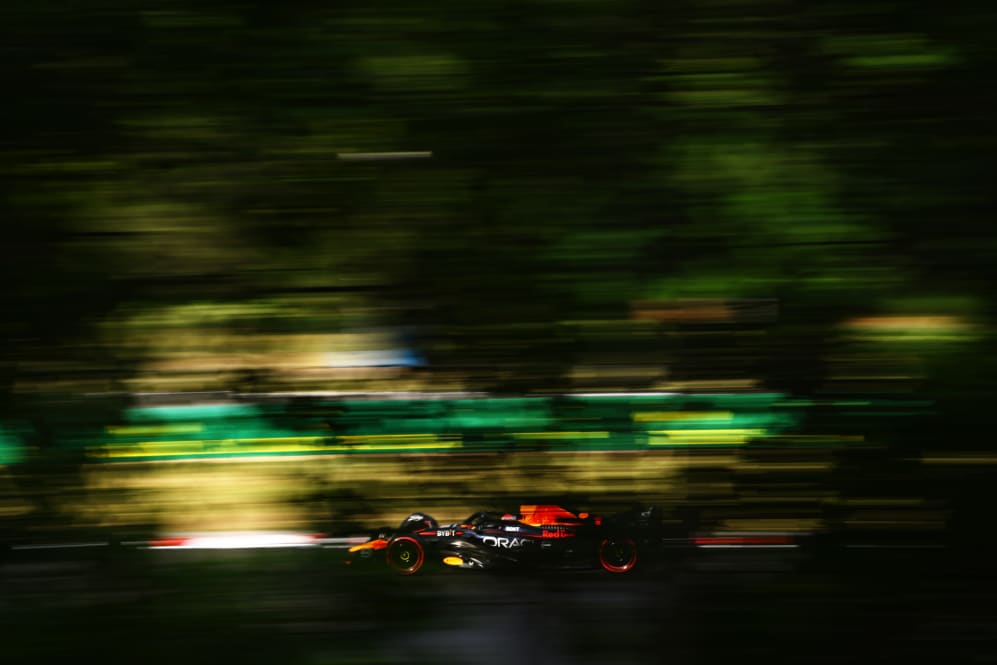 "I mean, honestly, [it's] very hard to comment on… We'll look through the data to see if everything is correlating very well, because we haven't actually used a lot of tyre sets today," he said.
"I think the car felt not too bad, a bit of understeer, but I went out again and also the long run looked quite competitive. It's a bit difficult to say over one-lap pace, but I think overall the car is still strong."
NEED TO KNOW: The most important facts, stats and trivia ahead of the 2023 Hungarian Grand Prix
Pushed for his expectations, he said: "I mean, we want to of course be the quickest, but at the moment we first need to do a little bit more running with more tyre sets as well to get a bit more of a better understanding."