Perez praises Racing Point 'comeback' as he takes P5 on grid after being 'lost' on Friday
Sergio Perez was delighted to take P5 on the grid for the Portuguese Grand Prix as he said Racing Point "changed the car upside down" after a middling pair of Friday sessions to maximise their qualifying performance.
The Mexican driver managed to qualify ahead of Red Bull's Alex Albon and put himself in the running for a fifth top-five finish of 2020. And after finishing seventh in FP1 and 12th in FP2, Perez lauded his team for turning the car around for Saturday.
READ MORE: Hamilton beats Bottas to Portuguese GP pole with final charging run at Portimao
"In those difficult conditions today, it was good, and I think a good performance by the team also," he began.
"Yesterday we were so lost; we changed the car upside down and the tyre preparation and everything. And I think we have done a pretty good job to come back and be there. I think it's a nice position to start the race."
Perez could reduce the gap to Eifel GP podium-finisher Daniel Ricciardo in the championship as the Australian is currently fourth with a ten point lead over the Mexican, who said he's aiming to jump the Ferrari of Charles Leclerc – who will start fourth – when the race gets underway in Portugal.
READ MORE: Ricciardo vows to make up for qualifying spin in Portuguese GP after missing out on Q3 run
"I'm pleased getting that fifth position and I think tomorrow, if we get a good start, hopefully we can get Leclerc on Lap 1 and try to get in the mix. I think also the Mercedes and the Red Bull are probably a step ahead, so it will be key to get Leclerc as soon as possible. Anything can happen as we saw at the Nurburgring…"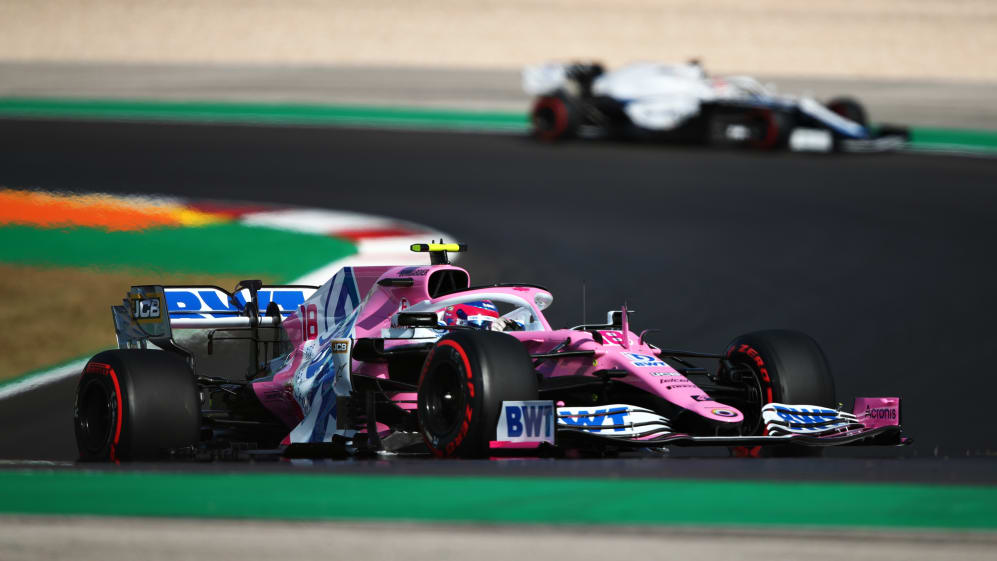 Perez, often lauded as a tyre management specialist, reckons Sunday's race is going to see plenty of drivers struggling with their rubber.
"I think it's going to be a race of people probably getting the tyres too hot early on and having to pit early, probably. I expect a lot of drivers have been very aggressive with their reheating levels, their preparation of the tyres… I do expect quite an interesting race tomorrow."
The only blot on Perez's day was a reprimand given by the stewards for impeding AlphaTauri's Pierre Gasly during qualifying. But after he escaped a penalty for the incident, he will no doubt be focusing now on adding another impressive result to his already solid CV as he searches for a seat for next season.
DRIVER MARKET: Williams? Haas? Red Bull? Where's Perez's likely landing spot in 2021?