Perez targeting Monaco victory after getting closer to "100%" with Red Bull RB16B in Spain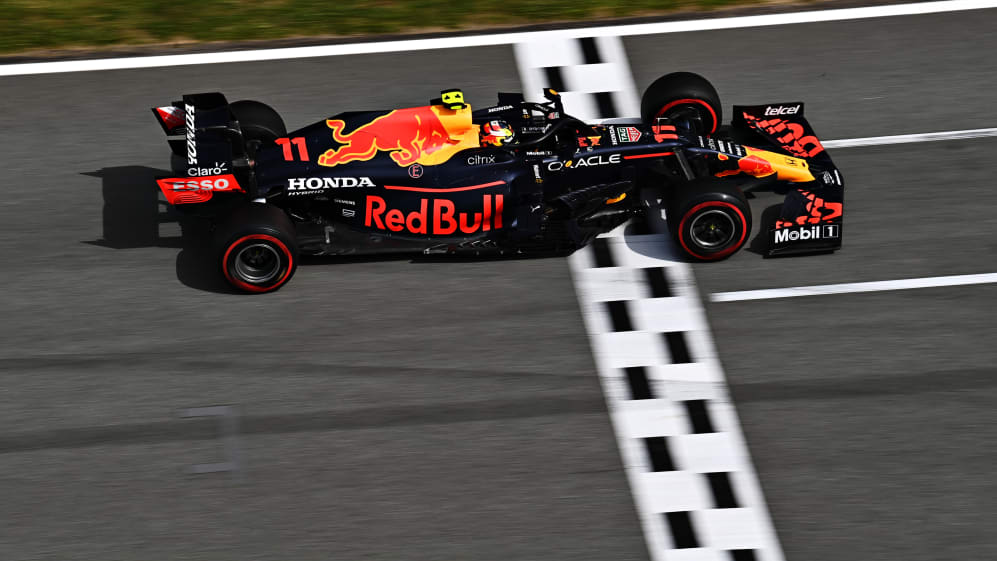 Another Sunday, another solid recovery from Red Bull's Sergio Perez as he made it from P8 on the grid to P5 at the flag in Spain – but at Monaco next time out he's targeting a much better result as he continues to adapt to the RB16B car.
Perez couldn't join the party at the front in a nail-biting Spanish GP that saw Lewis Hamilton and Max Verstappen engage in a race-long battle, but the ex-Racing Point driver still saw his fair share of action, as he explained after the race.
READ MORE: Ross Brawn on Hamilton's historic weekend, Ferrari's turnaround, and Ricciardo settling in at McLaren
"Yes, it was a busy one; flat out from Lap 1 onwards," he said. "Very difficult to get past Daniel [Ricciardo]. He was extremely quick on the main straight and yes, didn't have the opportunity to go through him. I couldn't do my own race, I really got stuck behind him, we lost a lot of ground to Mercedes and the Ferrari and that meant that really our race was very compromised."
Beginning the race in P8, Perez moved into P6 by Lap 2 and was essentially stuck behind McLaren's Daniel Ricciardo until Lap 45. By the time he had made his way past, Charles Leclerc had secured P4 by a margin of nine seconds to the Red Bull behind. But he added that every minute spent in the car is helping him get up to speed with the new machinery.
"I'm getting more confident with the car now and every time I get to the end of a weekend, I think, 'I wish the weekend was just starting now,'" he said.
Looking forward to Monaco, he said that it will have to be another learning experience – but Perez said he was excited to finally race a Red Bull at a circuit on which it has been historically competitive.
READ MORE: 6 Winners and 5 Losers from the Spanish GP – Who had a great day out in Barcelona?
"Every circuit is different so what I learn here will be different to what I need in Monaco, but the main thing is that I am still adapting and hopefully soon we can be 100%," he said. "I am excited for Monaco, especially with this car as historically it's been competitive and I think we have a chance of winning."
Red Bull's last victory at Monaco came in 2018 in the hands of Ricciardo, while Max Verstappen has a best finish of fourth in the Principality – delivered in 2019 – and Perez took a podium for Force India there in 2016.