Interview
Physical preparations for 2017 'toughest ever' - Sainz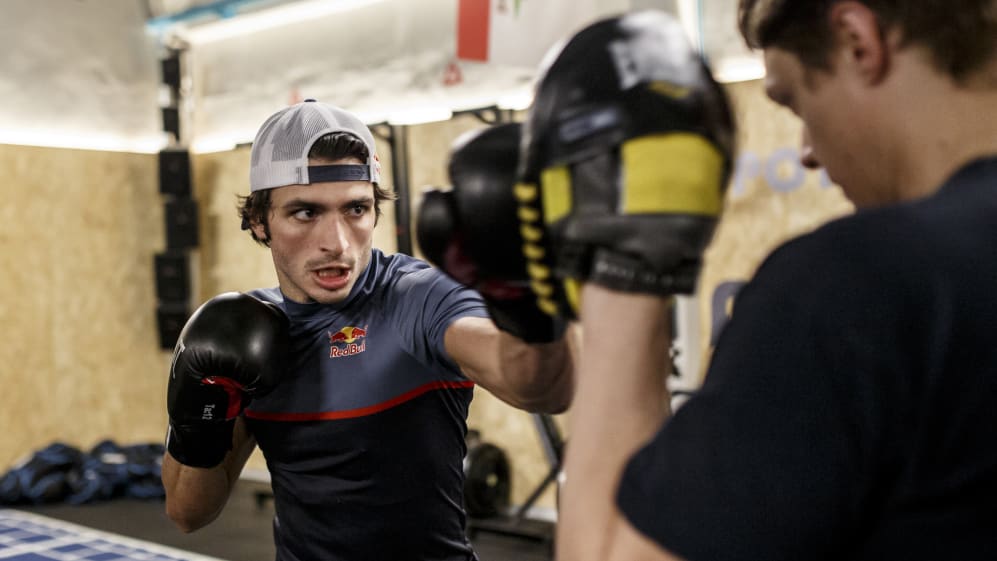 Toro Rosso's Carlos Sainz says he is undergoing the "toughest winter of his life" as he prepares physically for the upcoming season.
Formula One cars are set to get significantly more demanding to drive in 2017, with higher downforce levels and wider tyres set to increase both cornering speeds and braking capability.
Sainz says the drivers cannot underestimate the bigger strain they'll be under as a result: "F1 in 2017 is making a big change, and that means the drivers need to prepare a bit better in terms of physical preparation because what we had last year will just not be enough.
"We now must go some extra miles so to speak."
Those extra miles have led to a muscle mass increase that has seen Sainz's weight rise by four kilograms to 70kg for this season.
The staple of the Spaniard's sessions has been crossfit, or 'Formula One crossfit' as he calls his specific version.
"Instead of sessions of 50 minutes, which is normal, mine are between 1.5 and 2 hours - the length of a GP - and we're working at around 180-190bpm heart rate," said Sainz of his 'toughest ever' training regime. "It also includes boxing and cardio work - it's relentless and we never stop working during the entire session. It's full-on physically."
Overall lap times are expected to be slashed by between 3-5 seconds in 2017, with almost all of that improvement coming through the corners. Formula One drivers have always had strong necks, but this year they'll need them to be even sturdier.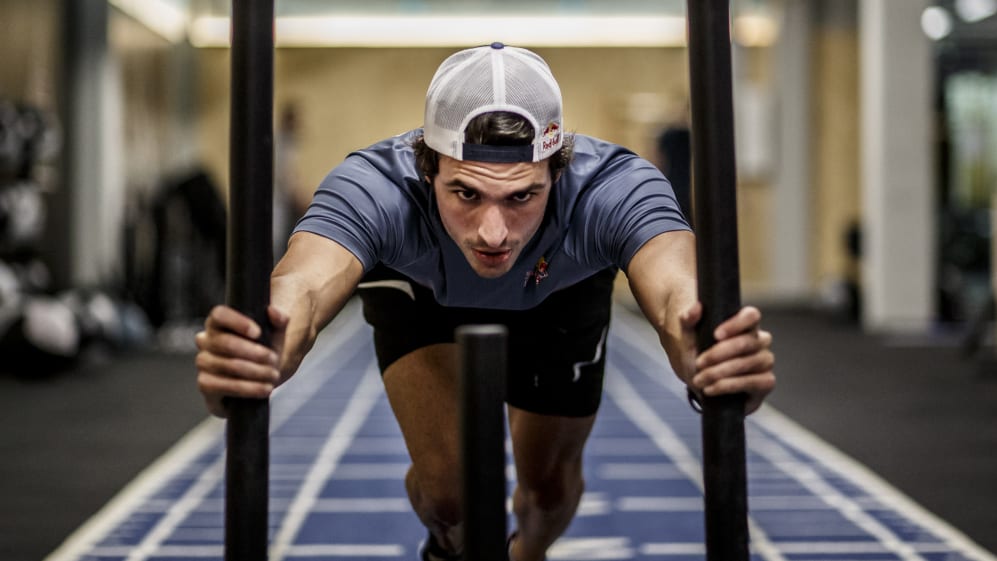 We now must go some extra miles, so to speak.
To get himself prepared, Sainz has come up with his own special training programme.
"We have two ways of training the neck," he explained. "Firstly, we pull and hold weights with it in the gym, which is very similar to what we will do on the track - resisting G-forces, that is - and secondly we are doing specific go-karting, which I do two or three times a week."
This 'specific go-karting' involves sticking a number of small weights to his helmet, increasing it's overall weight by around 1.5-2kg.
"[This] corresponds to the kind of extra weight the G-forces will make me feel in F1," said Sainz. "[It's] just one of a complete set of exercises I'm doing to work my neck fitness to the full."
But that's not all. Between karting sessions, the 22-year-old uses a rubber band which loops around his helmet and is pulled by his trainer while he maintains form and position. It's an arduous programme, but how does Sainz think his training will hold up compared to his fellow drivers?
"On the one hand, I believe you get to the best physical form of your life when you're 21 or 22 years old, and that could be good," he said. "But on the other hand, some drivers like Fernando Alonso, Lewis Hamilton and Kimi Raikkonen have already experienced in 2005, 2006 and 2007 the kind of G-forces we will have this year."