Piastri reacts to his mum becoming a social media sensation amid F1 success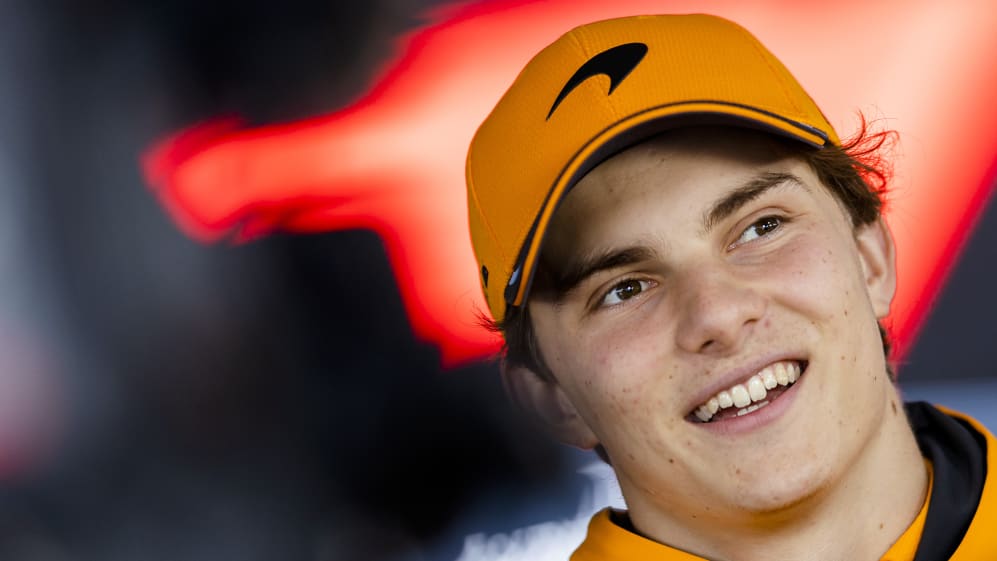 While Oscar Piastri has been making a name for himself on the track during his rookie Formula 1 season with McLaren, his mum has been providing some entertainment off it with a mixture of amusing and heart-warming social media posts.
From comments about fake tans, cocoa-filled playdough and the rollercoaster of emotions that come with being the parent of an F1 driver, Nicole Piastri has built up a sizeable following of more than 15,000 fans on X (rebranded from Twitter).
LIVE COVERAGE: Follow all the build-up ahead of the Dutch Grand Prix weekend
With the latest post coming during the summer break, when Nicole had a few words to say about Oscar's visit to the MotoGP paddock and getting familiar with bikes, the 22-year-old was asked about his mother becoming a social media sensation.
"Yeah, it's cool," he smiled. "I mean I kind of made… That's where I made my social media name for myself on Twitter a few years ago, and now my mum's doing the same, mainly by making fun of me, but that's okay, she's my mum, she's allowed to!"
Oops! Error retrieving Twitter post
Those off-track laughs aside, Piastri is determined to see his and McLaren's upward trajectory continue at this weekend's Dutch Grand Prix, having impressed with a front-row start and podium finish in the Sprint at Spa-Francorchamps last time out.
"I think just keep doing what we were doing," he said. "Even before we had the car to fight solidly in the points and for podiums, I think we were still executing our races very well and making the most of the opportunities that we did have. I think now that we've got a car that's capable of fighting for a lot more, it's just more evident for everybody.
READ MORE: Verstappen sets clear goal for himself and Red Bull as F1 season resumes at Zandvoort
"I think just keep the same processes and stuff, obviously try and get a bit closer to Red Bull. I think each weekend it can chop and change between us, Mercedes, Ferrari… Aston could come back into that fight very easily. I think just try and be consistent and really try and hopefully be that next team to try and fight Red Bull."
Oops! Error retrieving Twitter post
As for whether he is now feeling fully comfortable in F1, or if there's still a little way to go, Piastri added: "I think it's getting there. I'm getting more confidence. I think even at Spa, in the Friday qualifying, there were still a few things I wanted to improve on, but for Saturday qualifying I was very happy. The whole Saturday at Spa was I think my best day in F1 so far.
"I don't think I'm in a position where I can have 100% confidence that every time I'm going to be fully comfortable and fully on it and ready to go, especially with a lot of new tracks in the second half of the year, but I'm definitely getting there and getting more comfortable."
READ MORE: 'I feel like me from 10 years ago' – Ricciardo opens up on his renewed energy and future F1 plans
Piastri sits 11th in the drivers' standings after the opening 12 races of the season, three spots down on team mate Lando Norris, while McLaren hold fifth in the constructors' battle behind Ferrari, Aston Martin, Mercedes and Red Bull.
Oops! Error retrieving Twitter post