'I feel like me from 10 years ago' – Ricciardo opens up on his renewed energy and future F1 plans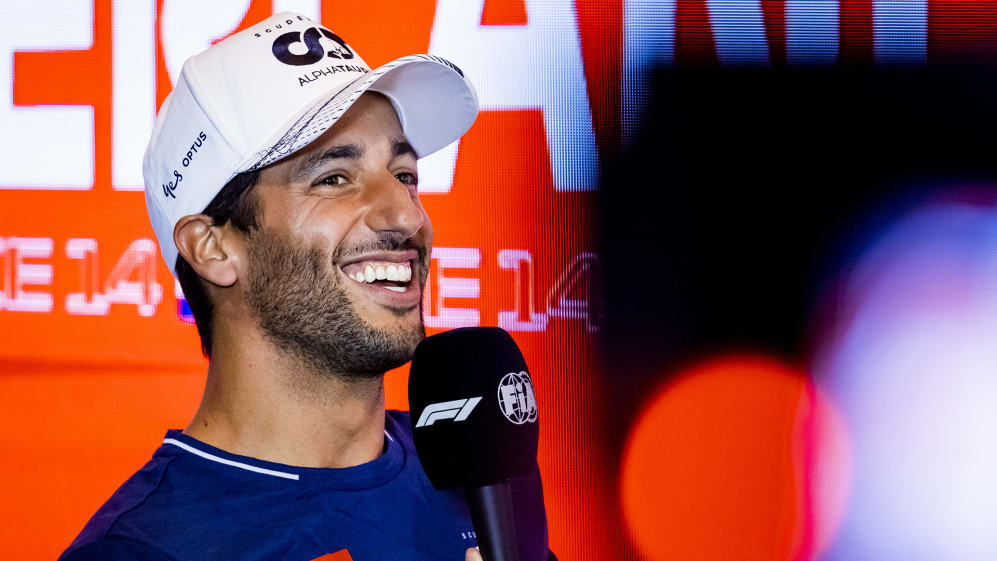 Daniel Ricciardo has made clear that he wants to stay on the Formula 1 grid for "a few more years" to come, having enjoyed an encouraging start to his second chapter in the sport before F1's summer break.
Ricciardo began 2023 on the sidelines as Red Bull's third driver, fresh from parting ways with McLaren after two challenging seasons, but was later drafted in to replace Nyck de Vries at AlphaTauri from the Hungarian Grand Prix.
READ MORE: Ricciardo on his F1 racing return, leaving those McLaren struggles behind and coming back from the summer break stronger
Red Bull team boss Christian Horner described Ricciardo's comeback weekend as "truly impressive" and stated that his target going forward is to return to the senior team – a move the Australian himself has admitted would be a "dream".
With the dust settling on his F1 return, Ricciardo was asked at Zandvoort on Thursday how far ahead he is planning, to which he replied: "I'm definitely taking it race by race, but in terms of where I'm at, I'm not just saying, 'Oh yeah, I'm just going to finish racing this season and then see what happens'.
"I want to be racing for a few more years now. I think six months ago that was not my answer, I didn't know what my answer was, and that was something I was really trying to find out during the time off.
"Coming back in, I feel… I described it to some people [that] I feel like it's me 10 years ago. I feel like I do have that kind of young energy again and that motivation, and ultimately just that happiness and love to be back on the grid and to be racing.
LIVE COVERAGE: Follow all the build-up ahead of the Dutch Grand Prix weekend
"The plan in my head is [to be racing for] a few more years, but as far as… Honestly, performance-wise I take it race by race."
Ricciardo added that, having used his six months on the sidelines to reflect on his tricky McLaren spell and reevaluate, he is determined to make the most of his second chance in F1 and enjoy every moment.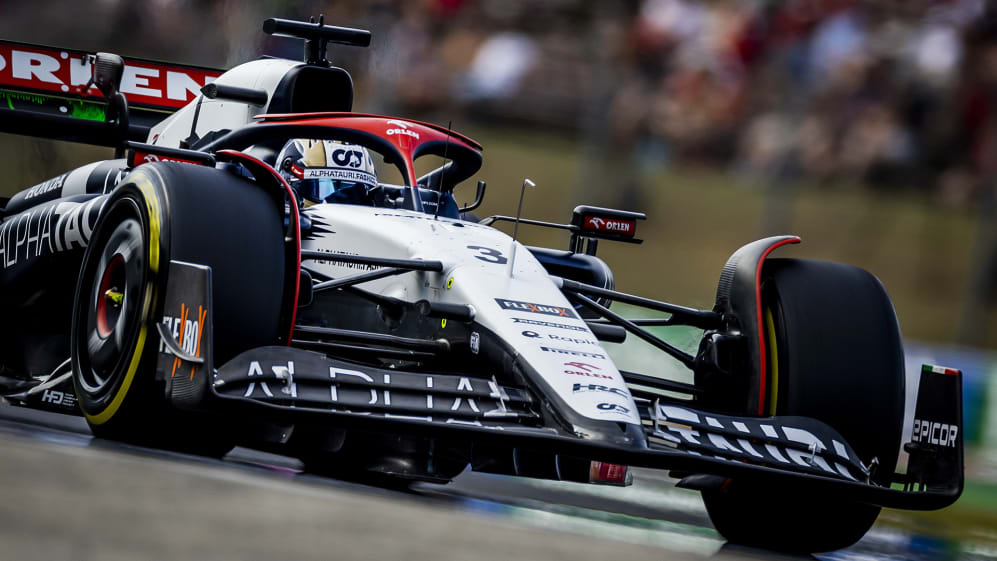 "That's really what I've been trying to get back to," he commented. "Get back to the start, get back to the early days and the real kind of roots and the core of why I got into this, the things that motivated me and why I wanted to be here in this position.
"It's just kind of stripping everything back and getting back to the pure enjoyment of the sport and the love of it. It probably got a little bit clouded over the last year or two, and I certainly found myself not in a place where I was enjoying it as much as I wanted. That's really that.
DESTINATION GUIDE: What fans can eat, see and do when they visit Zandvoort for the Dutch Grand Prix
"As I said, six months ago… I wasn't sure if I would get back in the sport or race again. I even, just this now, every weekend is a bonus. I'm here, I'm racing, I'm loving it, I'm going to enjoy it.
"There's not really too much, honestly, pressure or anything. I feel I have a point to prove, but I'm not carrying too much weight with that."