Pirelli confirm tyre pressure changes and strategy expectations for second Silverstone race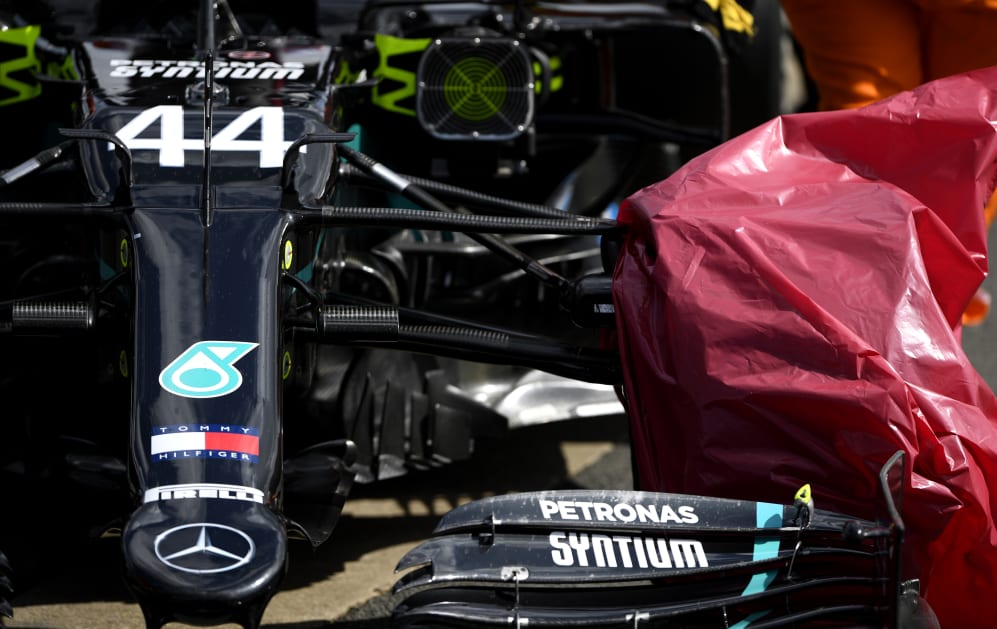 After tyre issues struck Valtteri Bottas, Carlos Sainz and Lewis Hamilton and led to some incredible late drama in last weekend's British Grand Prix, Pirelli boss Mario Isola has confirmed that tyre pressures will be changed for this weekend's 70th Anniversary Grand Prix, also being held at Silverstone.
On Tuesday Pirelli revealed the results of their investigation into the tyre failures on Sunday, explaining that an unusually long final stint and the "biggest forces ever seen on tyres" were to blame for the series of deflations in the last few laps.
There was concern that the planned move to an allocation of softer compound tyres might have to be re-thought in light of the failures on Sunday, but Pirelli said the change would go ahead - though they would be changing the minimum tyre pressures.
"We are going up by 2psi front and 1psi rear," Isola confirmed. As a result, teams will be running 27 psi for the front tyres and 22 psi for the rears, and with the softer compounds in play, Isola said he is expecting the teams to have to run a two-stop strategy.
READ MORE: Watch and listen to Hamilton 'fight for survival' on last lap of British GP
"I believe that because we are going with a one-step-softer compound, the length of the stint will be shorter by definition because the compounds are softer," explained Isola. "Consider that the medium compound will be the hard for this weekend, the only one that was running 36 laps [in the British GP] was [Romain] Grosjean and the tyres were finished, so I struggle to believe they can run more than 30-something laps next weekend."
As a caveat, he added: "They [the teams] are very good at managing the tyres so I cannot write that in stone, but, looking at the softness of the compound, probably most of the teams will target two-stop strategies…"
READ MORE: What would have happened had Red Bull not pitted Verstappen in the British GP?
The Pirelli motorsport chief also revealed that Nicholas Latifi was also discovered to have picked up a puncture last weekend after the race on his front-left tyre and more investigations on that are taking place at their facility in Milan.
Isola said the tyre issues from the British GP will also have an effect on tyre choices for the upcoming races at similarly high-speed Mugello and Spa-Francorchamps, plus Portimao – as well as next year's compounds.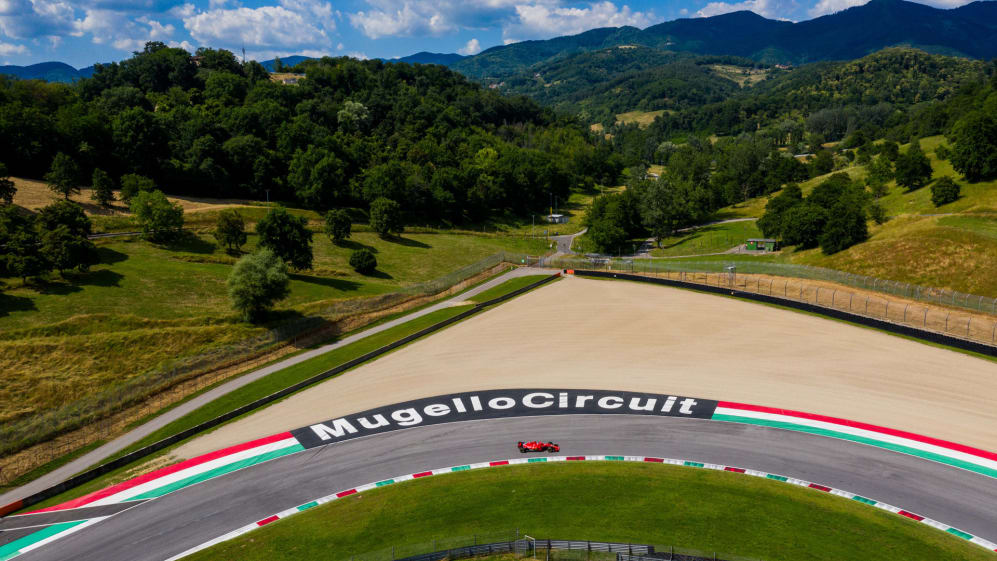 "We are also going to see what we have to do for high severity circuits Mugello and Spa for sure," explained Isola. "I also say Portimao which is not unknown, but it looks quite demanding. We collected a lot of data from Sunday's race that will be useful.
"I would add that it's something to consider for 2021. Considering we're using a product that was developed in 2019, that was designed for 2019 cars, we have the same product for 2020 cars and the plan is to carry it over to 2021 – this is something we have to consider in order to decide to agree on the product for next year," he added.