Feature
DATA ANALYSIS: What would have happened had Red Bull not pitted Verstappen in the British GP?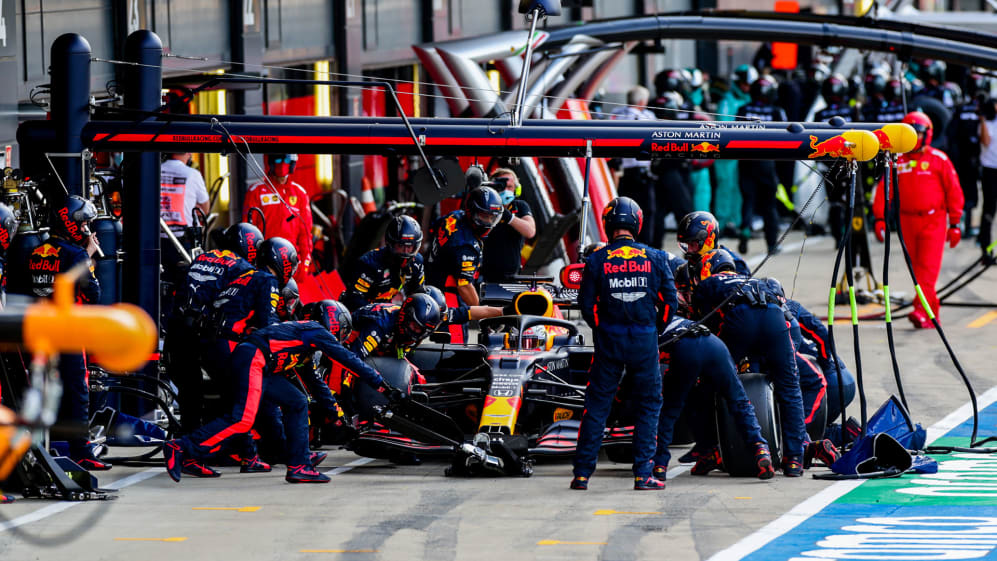 With the benefit of hindsight, Red Bull's decision to pit Max Verstappen from second place in Sunday's British Grand Prix, after Valtteri Bottas's tyre issue but before race leader Lewis Hamilton's, could be viewed as having cost them a race victory. But what would have happened if they'd taken another approach?
The way it played out
Red Bull were worried about the state of Verstappen's tyres and so pitted him at the end of Lap 50.
"Right at the end there Max was really getting worried about vibrations," explained Red Bull boss Christian Horner. "We saw Bottas's puncture and we could see we had a big groove in our tyre, so we elected to pit and put the soft on and try and get the point for the [fastest] lap as well."
The Ross Brawn column: Why I'd have made the same call as Red Bull on Verstappen's pit stop
Verstappen did bag that fastest lap AND second place, so you could say the decision paid off – especially as Red Bull found about 50 cuts in the tyres they removed. But with the Dutchman finishing just 5.8s behind Hamilton, what would have happened if he'd stayed out?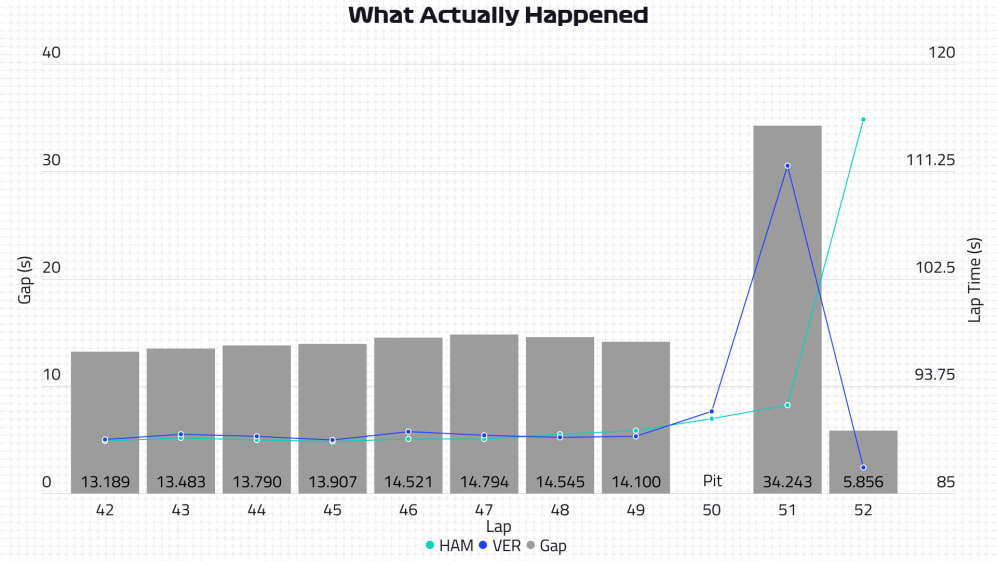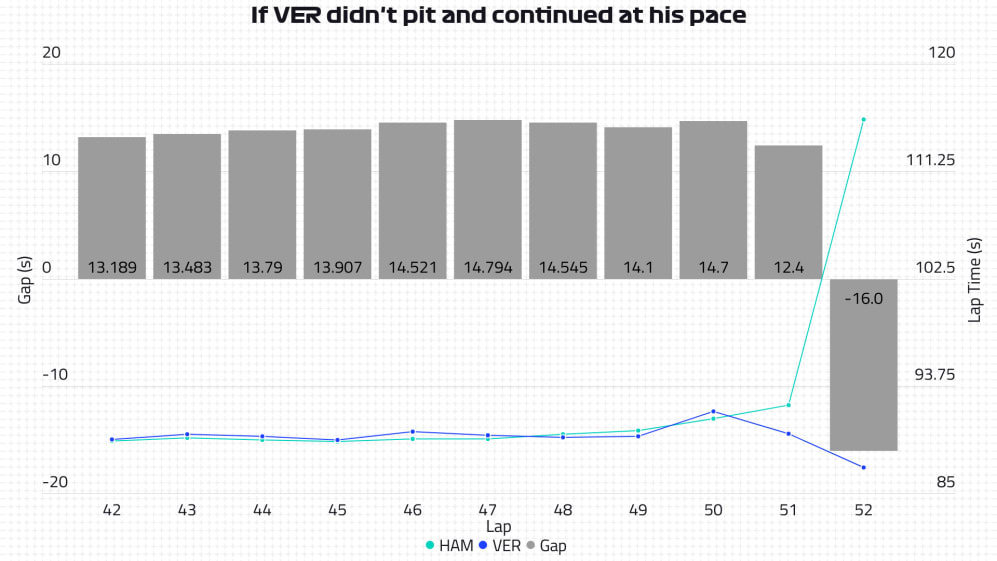 If Verstappen had stayed out but slowed his pace
Had Red Bull decided not to pit Verstappen, and instead instructed him to back off and nurse his tyres to the finish, the slowest possible time that he would have needed to do over the next two laps to beat Hamilton was 6.6s slower than his previous average pace.
This pace would have meant he would have caught Hamilton right on the line. However, it's worth stating that there's no guarantee that Verstappen's tyres would have survived, even with him backing off – and it's worth considering that Red Bull were making decisions in real time, without the benefit of hindsight…
Jolyon Palmer's Analysis: How Bottas's British GP was ruined – and Hamilton's saved – by a matter of seconds