Pirelli to test rear tyre with 'even greater levels of integrity' in Austrian GP practice next week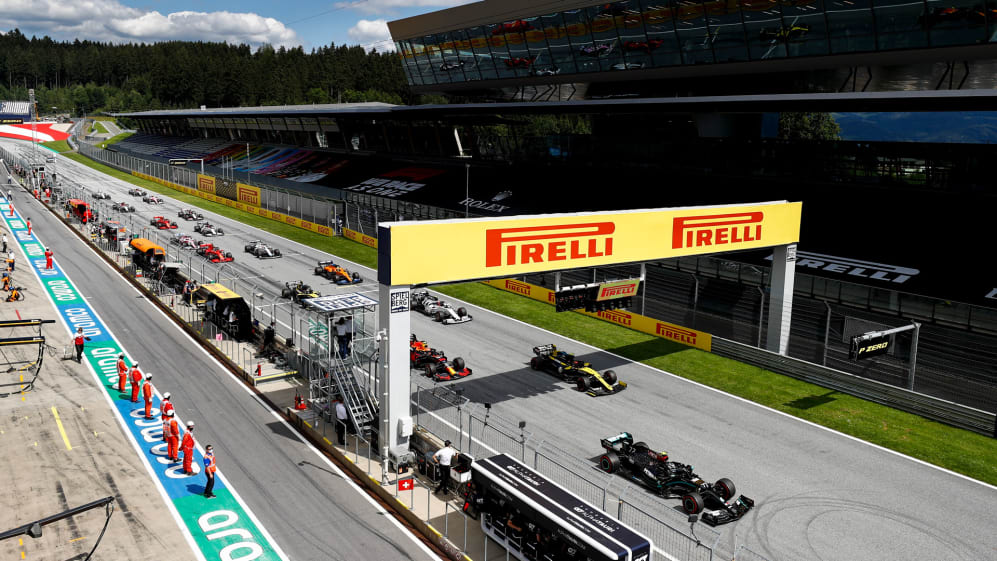 Formula 1's tyre supplier Pirelli will test a new rear construction of tyre in free practice at the second race of the championship's Austrian double header at the Red Bull Ring in a bid to further improve the robustness of the tyres.
Pirelli say the decision has been taken "in addition to the recently issued Technical Directive and the latest starting parameters" they prescribed, following the tyre blowouts for Red Bull's Max Verstappen and Aston Martin's Lance Stroll in Baku.
The tyre supplier has already said their post-race investigation after the Azerbaijan Grand Prix had revealed there was "no production or quality defect" on any of the tyres "nor was there any sign of fatigue or delamination".
It is believed this latest move by Pirelli is to build in extra margin on the tyres used by the whole F1 grid.
READ MORE: Isola, Verstappen, Stroll and more – What all the key figures had to say on the Pirelli tyre investigation after Baku blowouts
Each driver will have two sets of the new tyres available for use in either practice session on Friday of the Austrian Grand Prix weekend.
Pirelli say if the test is successful, the new rear specification will be introduced from the following race at Silverstone onwards.
They add the new rear construction incorporates some elements that have been developed for use in the latest 18-inch Formula 1 tyres, which will be introduced for the first time next year.
"With this new structure Pirelli provides a tyre that can guarantee even greater levels of integrity under the extreme conditions that can be generated by the current cars," said Pirelli in their statement.