Pit stop 'didn't make much difference' with Piastri able to take the positives from P5 finish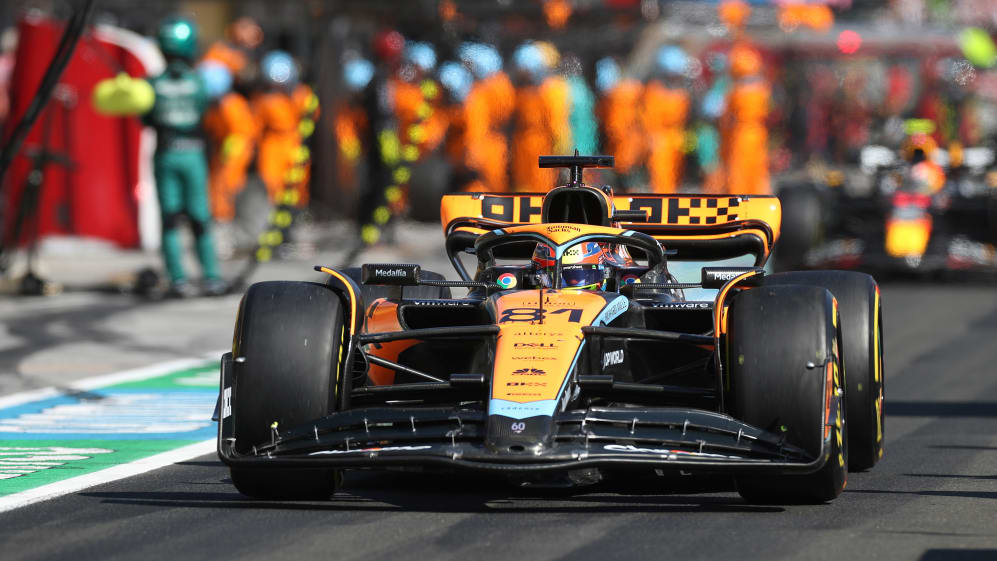 Oscar Piastri might have started behind his team mate in Hungary, but thanks to a great getaway and a racer's instinct for picking a gap the Australian found himself running second behind Max Verstappen at the end of the first lap in Budapest.
But the Australian wound up coming home a distant fifth at the end of an attritional race that saw the whole field need two stops thanks to high levels of tyre degradation. It was in the first pit stop period that Piastri lost out to his team mate with McLaren calling Lando Norris in first. With the undercut proving powerful, the Briton was able to gain enough time on his out-lap to draw level with Piastri as he exited the pit lane – and pull out an easy move on the rookie, whose tyres were not up to temperature.
READ MORE: 'We've proved some people wrong' – Defiant Norris happy with back-to-back podiums for McLaren
"I think it wasn't ideal to come out behind Lando [Norris] but when you finish 30 seconds behind him, it didn't make much difference," Piastri said afterwards. "I think it was just a lot of tyre management, I couldn't really do much more to defend. I mean I tried as hard as I could against Checo [Perez] and he was out of sight in about two laps.
"So yeah, some things to review on tyre management but, yeah, overall still a good day for the team and I think Lando's proven – not so much myself – but that when it's hot like this we can still stay at the front."
Piastri's mid-race battle with a recovering Sergio Perez had the crowd on the edge of their seats, the McLaren man doing everything he could to make the Mexican's life as hard as possible after Perez had overtaken around the outside into Turn 1. Piastri provided some tough opposition, sticking with the RB19 into Turn 2 and even running wide and dipping a wheel on the grass, but ultimately, Perez had too much pace.
"I think if we'd had the old car here we would have been probably a lap behind where we were now," said Piastri, referencing those upgrades that have transformed McLaren's season of late. "Still a really positive weekend for the team, a good weekend for myself, just a lot to go through, digest and learn from.
"Happy to hang on to P5, I thought at one point we were going to be even further back than that."
FACTS AND STATS: Red Bull records aplenty as champions take 250th podium
McLaren's CEO Zak Brown admitted that Piastri was carrying a tiny bit of floor damage – although he didn't confirm whether that was from fighting Perez, or from running wide over the kerbs. Brown did address the decision to give Norris the first pit stop despite being behind on the road though, saying:
"There was some conversation on the radio, we thought that was the best strategy for the team, we were considering 'do we do something later in the race' but we were on what is the best strategy for the team. We wanted to cover Lewis [Hamilton], Lewis' [mechanics] came out and looked like he was making a stop.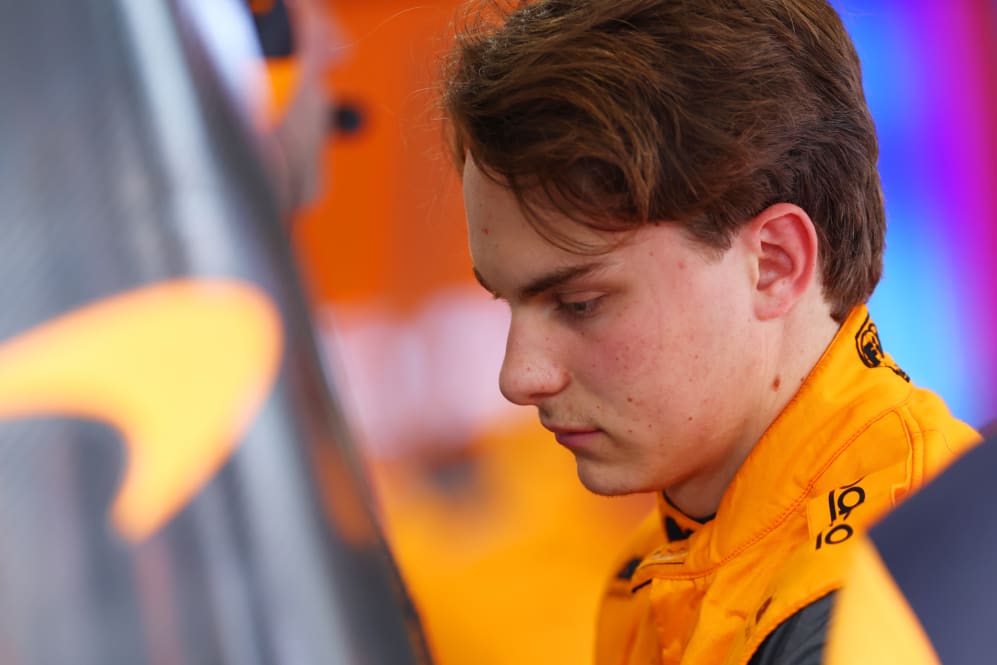 "We wanted to see how the pace settled in on the new tyres, it's something we discussed on the pit wall you know, see where we are on Lap 5 from the end and make a decision… When that happened on the pit stop, we knew it was something we might need to address later on but it was too early in the race to make that decision."
READ MORE: Hamilton says first-lap slump in Hungary 'didn't matter' as Mercedes remain 'long shot away' from race win
Ultimately, Norris' pace and Piastri's tyre degradation issues meant that McLaren didn't need to think about any late team orders – and it was clear afterwards that the Australian wasn't too concerned by how things had panned out.
"Obviously, a great day for the team again, everyone at track and back at the factory. We have made decent steps forward in the last few races. The conditions this weekend have been a good test for us. To still be up there is a big confidence boost and we can look to take that momentum to Spa next week."