'Plenty to play for' says a defiant Perez after losing P4 in qualifying to track limits violation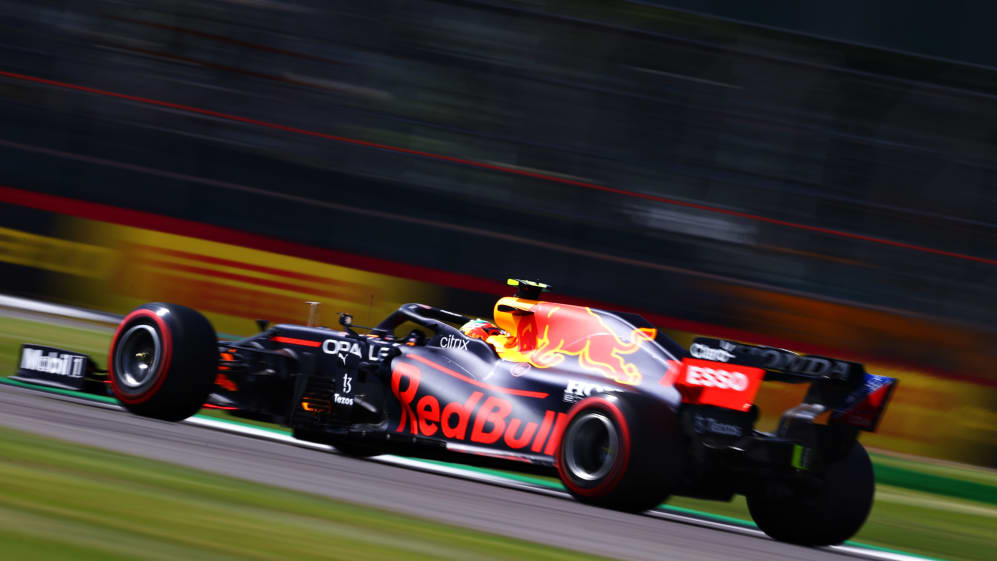 The beauty of the new Sprint format being tried out this weekend at the British Grand Prix is that it offers the drivers a chance to make up for difficult qualifying sessions – a chance Sergio Perez fully intends to take when the action gets under way again on Saturday.
Perez was one of two drivers to see lap times deleted for exceeding track limits in Q3, with his final run being erased, dropping him from fourth to fifth place. While the Mexican was annoyed to miss out on the top four in qualifying, he now has 17 laps on Saturday to at least get ahead of Charles Leclerc's Ferrari and rectify the issue, as the result of the Sprint will set the grid for Sunday's Grand Prix.
READ MORE: 'We are all going into an unknown' says Leclerc after securing P4 for Saturday's F1 Sprint
"Yeah, I ran wide into [Turn] 15, so my lap was deleted," Perez said. "A bit of a shame but those are the rules. I found a very different balance there at the end of Q3 unfortunately and I couldn't get the most out of it in that lap.
"P4 would have been a bit better given that we have the Sprint race to make it up, but still there's plenty to play for and it will be interesting to see what happens with the Sprint race. If we are able to make some good progress then we should be in a strong position."
There's plenty to play for and it will be interesting to see what happens.
With just one practice session before qualifying on Friday under the new format, Perez was still pleased with the progress Red Bull made after he struggled in FP1.
"Well I found a very different car this afternoon. This morning I did struggle a lot with the car and it just got better as the day progressed, so I think we did good set-up changes going into qualifying. So looking forward to tomorrow and hopefully we are able to extract everything.
"I think [the target is] just try to make progress and try to have a good strong position for the important race."
READ MORE: Verstappen says his Red Bull 'felt weird' as he misses out on P1 for Sprint – but vows to bounce back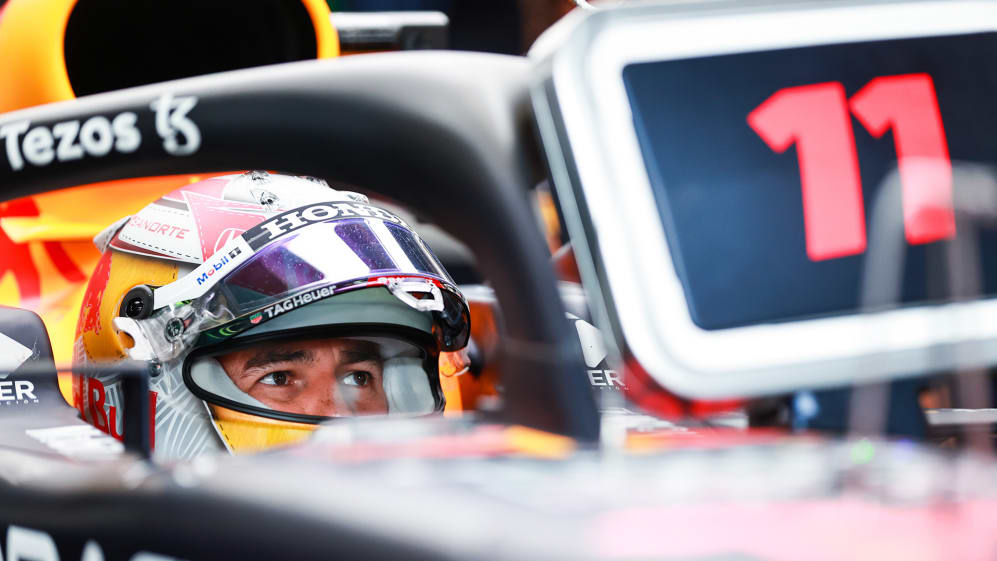 The other driver to see a lap time deleted was Sebastian Vettel who ended up 10th on the grid for Aston Martin, but he was less disadvantaged as it wasn't the quickest of his two attempts.
"Well I mean it makes the Friday a bit more interesting," Vettel said of qualifying after one practice session. "I think we had a decent session, obviously if you get to Q3 you don't want to be 10th but we were 10th in the end so it's a shame that we couldn't really improve.
"I think the gaps are… it's very tight. I was very happy with the laps in Q2 so maybe we could have got P9, but I think P9/P10 was realistically what we could get. So a bit of a shame we're just lacking these one or two-tenths to then make a big step and a big leap forward."
HIGHLIGHTS: Watch all the action from a thrilling qualifying session at Silverstone