Verstappen says his Red Bull 'felt weird' as he misses out on P1 for Sprint – but vows to bounce back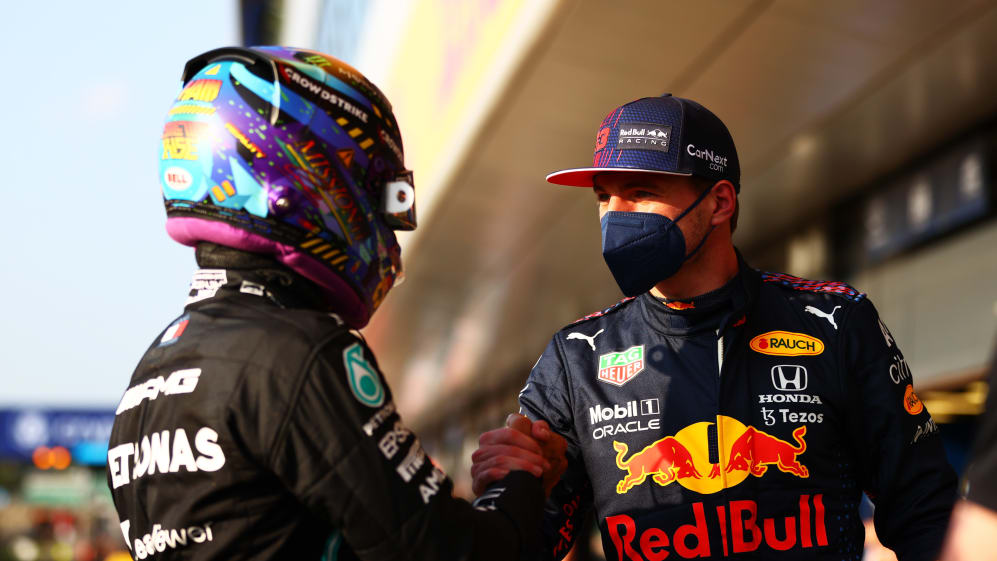 After looking mighty in practice, Max Verstappen was at a loss to explain why he couldn't string together a lap for P1 in qualifying ahead of the first-ever F1 Sprint, but the Red Bull driver said he would be able to fight Lewis Hamilton for victory – if the "weird" issue is fixed…
Hamilton provisionally held P1 after his first Q3 lap and couldn't improve on his second run, while Verstappen was thundering around the circuit in a bid to snatch P1 off his rival. Yet, after repeated complaints of understeer, the championship leader couldn't pull it off and was left 0.075s behind his rival in P2.
READ MORE: Hamilton digs deep to beat Verstappen in qualifying and seal top grid slot for F1 Sprint
Asked if he was disappointed, Verstappen replied: "No, but it just didn't feel... it just felt weird. I think the car was quite competitive and I had a lot of grip, but the corners where you had to attack I just didn't have the front grip.
"I didn't really feel like it was front wing or set-up related, so a very odd feeling with the front tyres. They just didn't give me the grip, so we need to have a look at what's happening there because we tried a few things, but it was not really improving my feeling throughout qualifying. Understeering in qualifying is slow," he explained.
Mercedes have repeatedly proven that Silverstone is their happiest of hunting grounds as the Silver Arrows have topped qualifying in 10 successive races here – something that Verstappen hinted at as he praised Red Bull's pace on Friday.
"Still, to be that close in qualifying is really good for us on a track that we know they are very strong," he said.
READ MORE: F1 Sprint – True or False? Separate the fact from the fiction about F1's new format in this handy guide
And he concluded by adding a statement of intent: "If we can fix the weird feeling we had in qualifying, then I'm sure we can do a good job."
With up to three points up for grabs in the debut F1 Sprint on Saturday afternoon, Verstappen will be raring to go tomorrow – with an eye on Sunday's British Grand Prix – as he holds a 32-point advantage in the championship.