Podcast
LISTEN: Charles Leclerc on why he'd be happy to spend his entire F1 career with Ferrari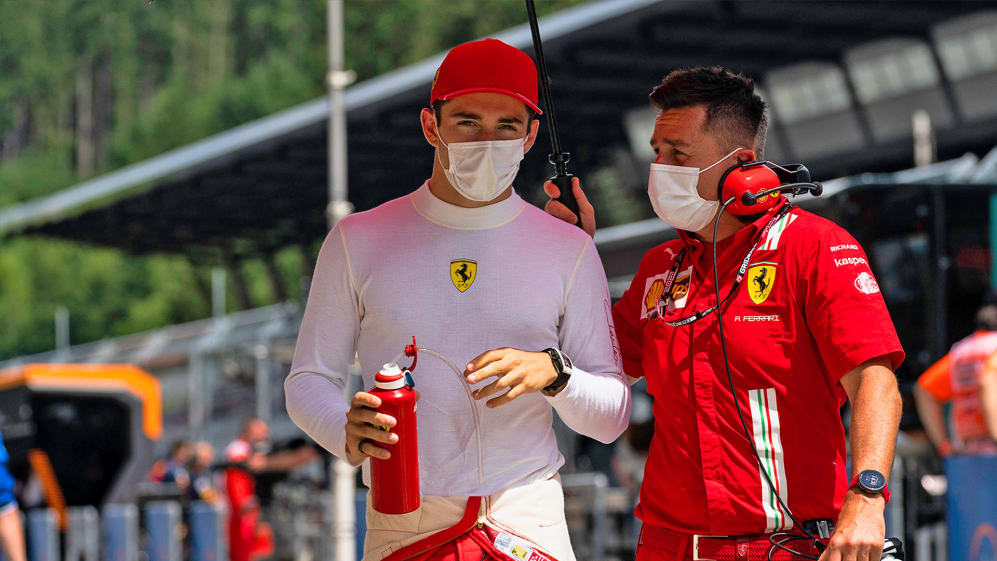 The off-season of 2019/20 saw Charles Leclerc sign a whopping five-year deal with Ferrari that will keep him at the team until the end of 2024. But according to the Monegasque, he'd be happy to stay at the Scuderia even longer than that...
Leclerc is the guest on this week's episode of our Beyond The Grid podcast, and his wide-ranging chat with host Tom Clarkson sees him cover everything from how long it took him to fit in at Ferrari (longer than you might think, incidentally) to his burgeoning love of playing both chess and the piano.
DRIVER MARKET: What's the latest on who will secure the key seats at Mercedes, Red Bull and more in 2022?
But asked whether he felt signing a five-year contract with Ferrari – which Leclerc did after his breakthrough 2019 season with the team, which saw him claim his first two F1 victories, along with seven pole positions – had been a risk, he replies: "I've signed with Ferrari, so I don't call that a risk!
"For me, it was an incredible opportunity," he adds. "The first time I knew I was going to be a Ferrari driver, I could not believe it, and it's a dream for me. For me it was not a risk – I was signing for five years for the team I've always been dreaming of.
"Of course we are going through more difficult moments [now], but that only motivates me to push even more the team to try and bring it back to where it belongs."
LONG READ: Music, fashion and family – getting to know the real Charles Leclerc
Driving for Ferrari remains the ultimate goal for many Formula 1 drivers. But having achieved his dream in 2019, in what was only his second year of Formula 1 racing, would Leclerc be happy to spend the rest of his career at the team?
"Of course I would be," he says. "But I would be even more happy if we get back to winning, because that's what matters, and I know that this is what matters also for the whole team.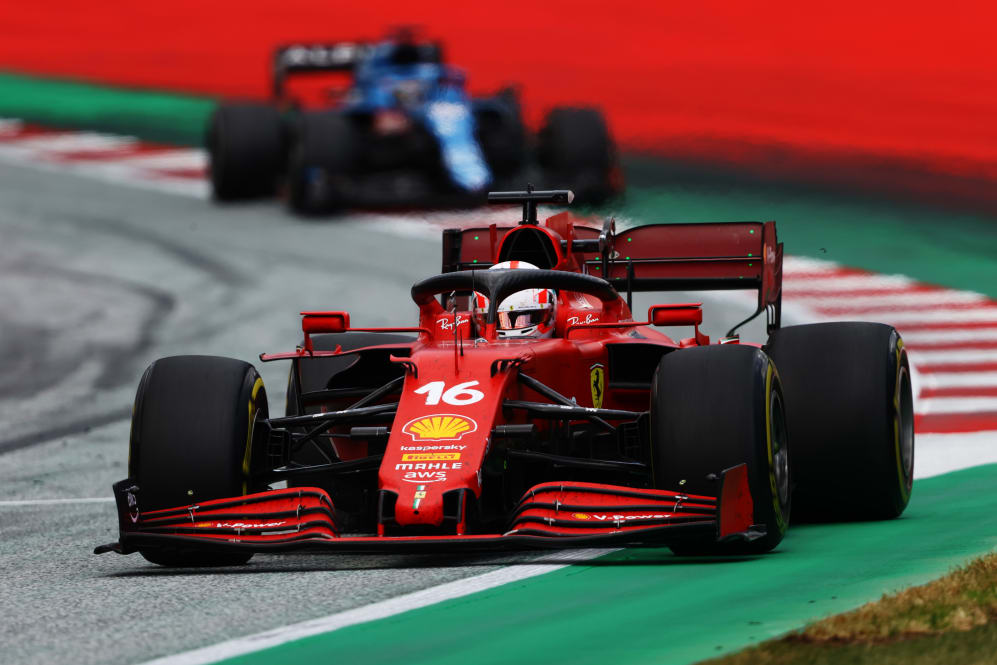 "We are pushing like crazy to try and come back to winning," Leclerc adds, "because this is what this team is used to doing. It's not nice to be fighting where we are fighting at the moment."
Check out Charles Leclerc's candid Beyond The Grid interview in the audio player above on via your favourite podcasting platform, as he discusses life at Ferrari, as well as the differences between him and Lewis Hamilton, what it was like winning his first F1 race just 24 hours after the death of close friend Anthoine Hubert, and plenty more besides.